You all know I like a deal. Cheap is my middle name after all.
So how about an affordable alternative to the popular metal rotating 3 tier vintage hardware bins which are pretty much a staple in modern country, farmhouse and industrial home decor?
Heck, I've seen them used in craft rooms, kitchens, dining rooms. Just about anywhere you want to organize something.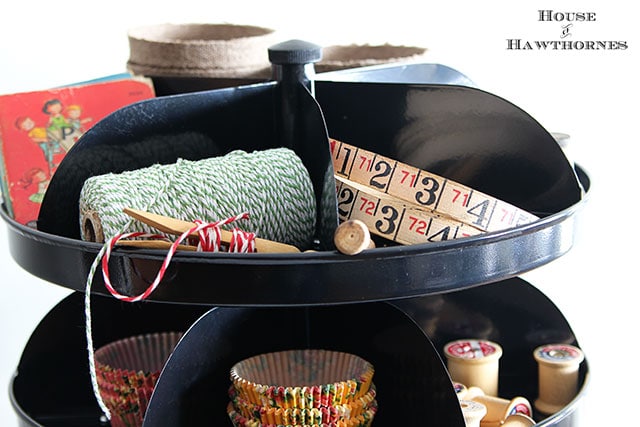 You know what I'm talking about, right? They look like this one I found at Wayfair: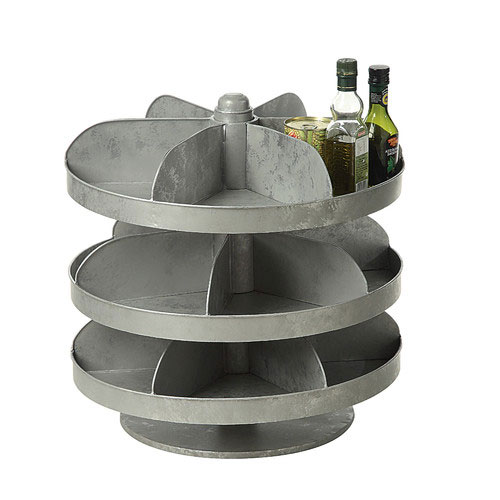 photo via Wayfair
Cost:
$331.99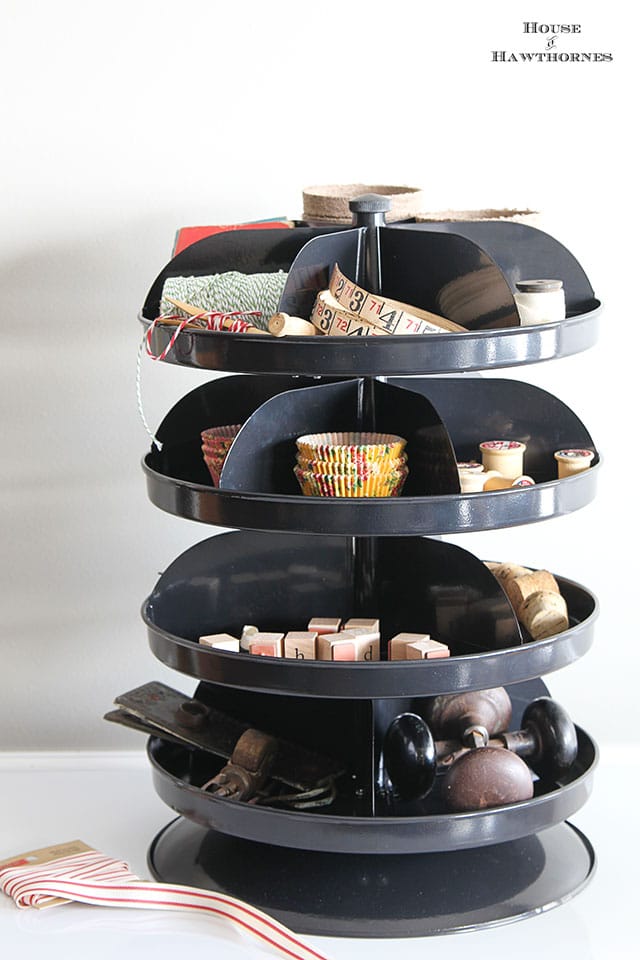 Mine: $19.99 (OK, less than that because I had a 20% off coupon)
Savings: $312.00!!!
What? No way?
Where'd you get that, Pam?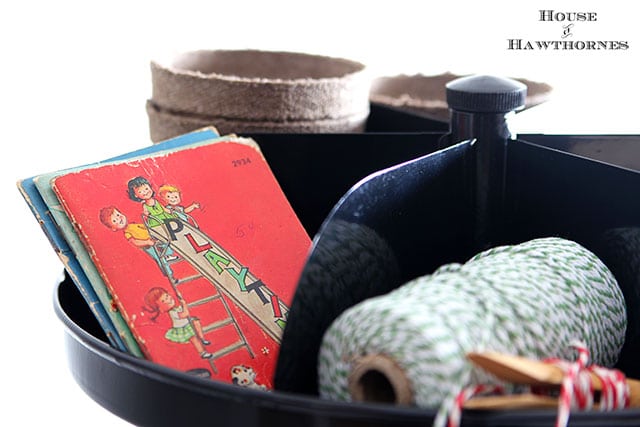 Well, I was out shopping with my husband at Harbor Freight the other day.
I know what you're thinking. "You went to an actual store, rather than a thrift store? What is wrong with you?"
I do venture to non-thrift stores. Occasionally. If I'm forced to.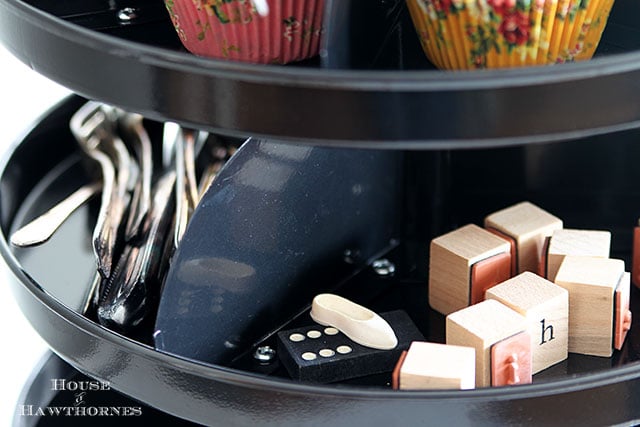 Anyhow, in case you haven't been there before, they have inexpensive hammers, motorcycle lifts and miter saws. Basically a tool store. For instance, I bought my steel stamps at Harbor Freight that I used in my Silverware Stamping Tutorial.
So I'm just walking along trying to not be BORED OUT OF MY MIND and I run across this cool rotating parts bin.
Now, I must warn you. It's in a box. And you have to put it together. As in many screws. Many, many screws.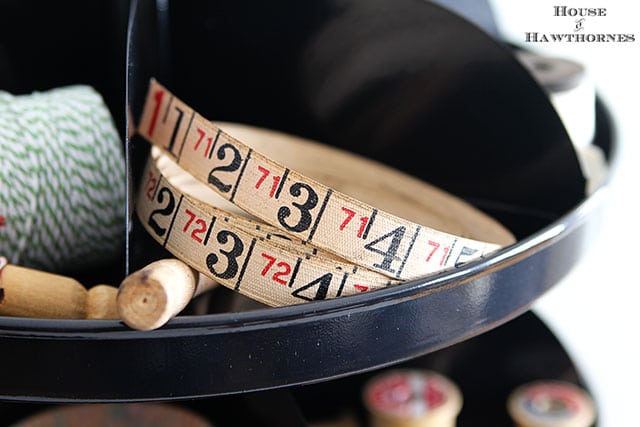 But $312.00 buys me a lot of patience.
Here's the link to the bin from their online site - Revolving Parts Tray
I just had to share my glee in finding a cool deal outside of a thrift store 🙂