Every January, after the Christmas decor is tucked away, I sit here and stare at my computer. Not sure exactly what I'm supposed to write about. It seems like all the fall and holiday posts suck the life out of me (in a good way) and then after all that hoopla is over I can't remember what I actually do blog about.
And then I was at the grocery store yesterday and ran across a primrose plant, (Primula).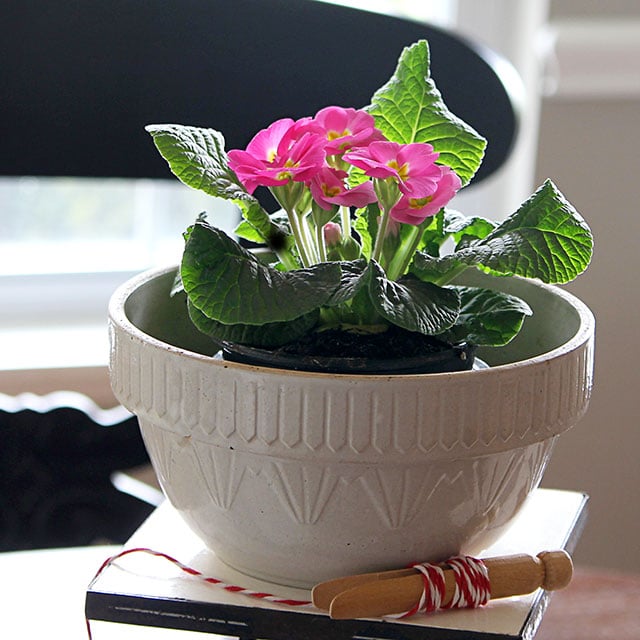 My kitchen table was looking a little bare and I wanted a pop of color in the house, so it was the perfect happy little plant to get me out of my post-holiday funk.
Primrose is relatively inexpensive around here. I believe I paid $2.99 for it. And they really are pretty easy to care for.
Here are some of the other colors available for primrose.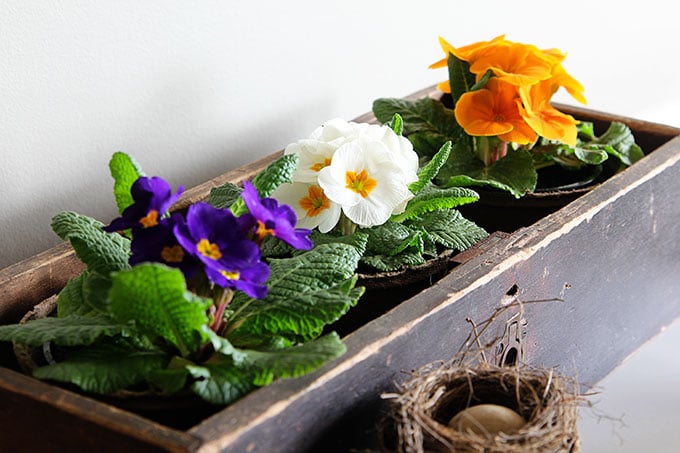 How To Care For Primrose
Just keep them in a cool area with bright, indirect light
And keep them moist (hate that word)
Think window ledge (cool) of a sunny window (bright light) that has sheer curtains (takes care of the indirect part). If you have none of those, then a kitchen table will do just fine.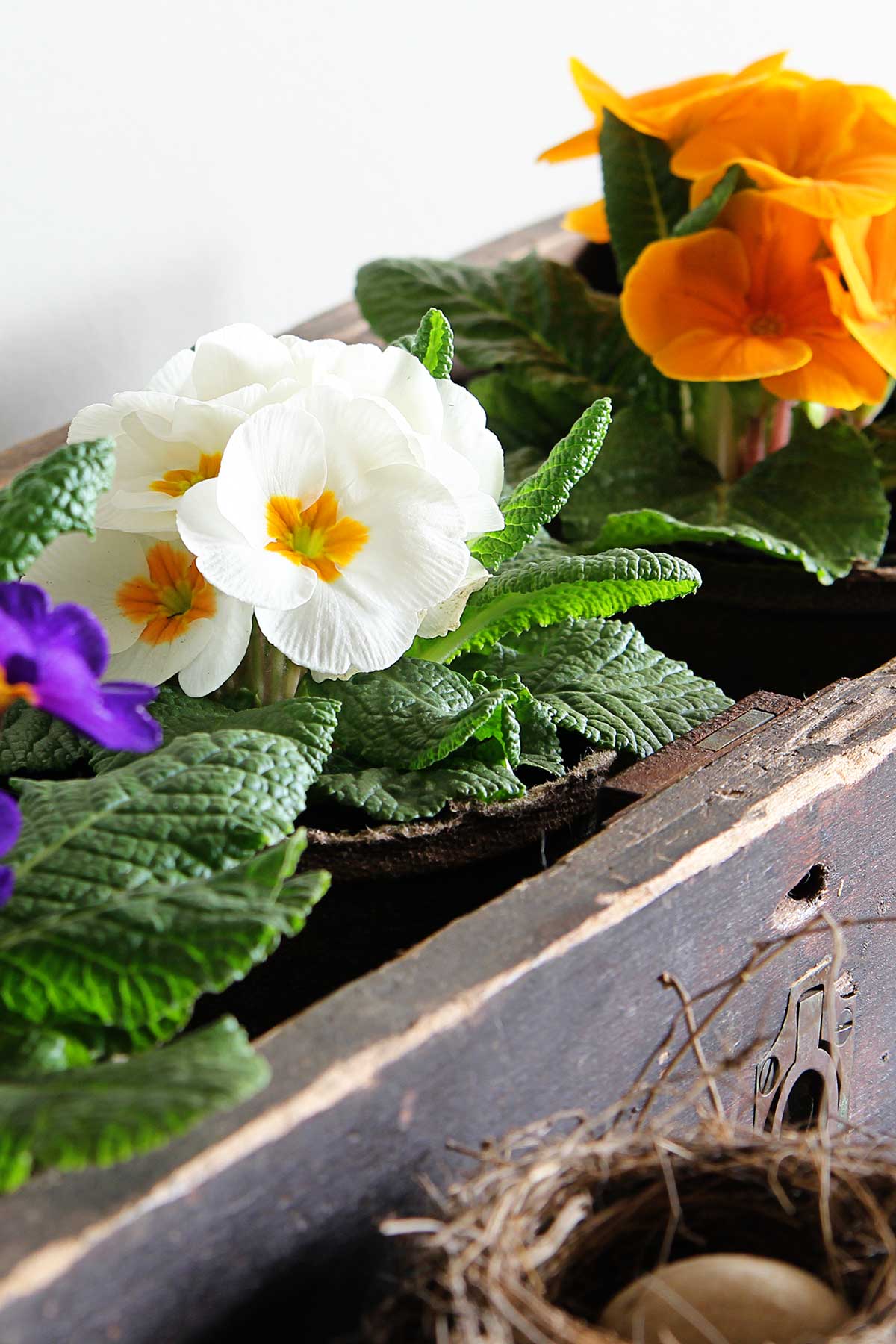 That's about it. Pretty painless and carefree.
And a great little plant to get you through the winter months with a little color!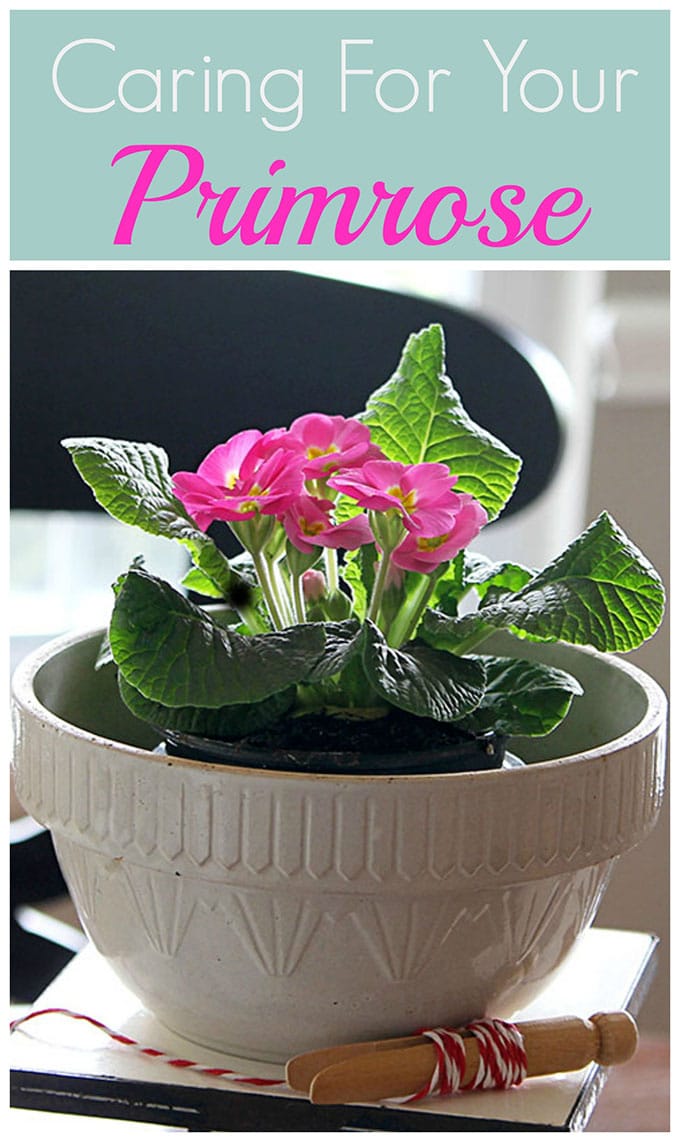 Other Post You May Enjoy:
Cyclamen Care: How To Grow Indoor Cyclamen
DIY Terrarium: A Woodland Version