I don't know about you, but Halloween sort of snuck up on me this year. One day I was lighting off 4th of July firecrackers in the backyard. The next, it's the end of October and the goblins are getting ready to knock on my door for their Snickers Fun Size candy bars.
So since I haven't done much around the house here, I thought I'd show you some Halloween posts I found on the internet. You know, from people that have their Jack O'Lanterns in a row.
Jamie at Anderson And Grant made this very cool vintage looking Jack O'Lantern. And get this. She made it from one of those bright orange cheapo plastic buckets that are a staple at the thrift stores this time of year.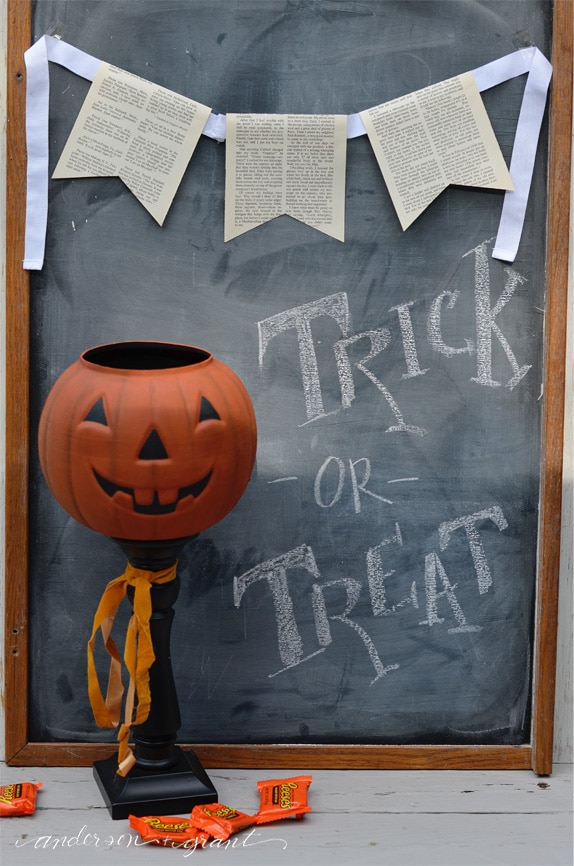 Image via Anderson And Grant
Craftaholics Anonymous has a
Free Vintage Halloween Banner Printable
for you to print out. Did I mention it's free?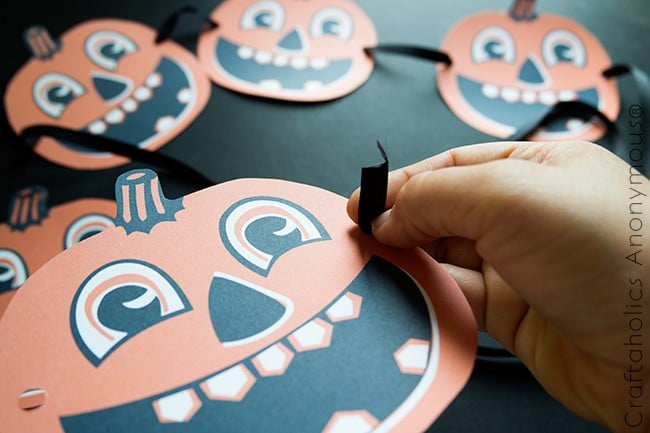 Image via Craftaholics Anonymous
Kristen at Ella Claire has some
Free Black And White Halloween Printables
too. Printables are great for last minute Halloween decorations. Now if I can remember to run to Walmart for an ink cartridge for the printer, I'll be all set!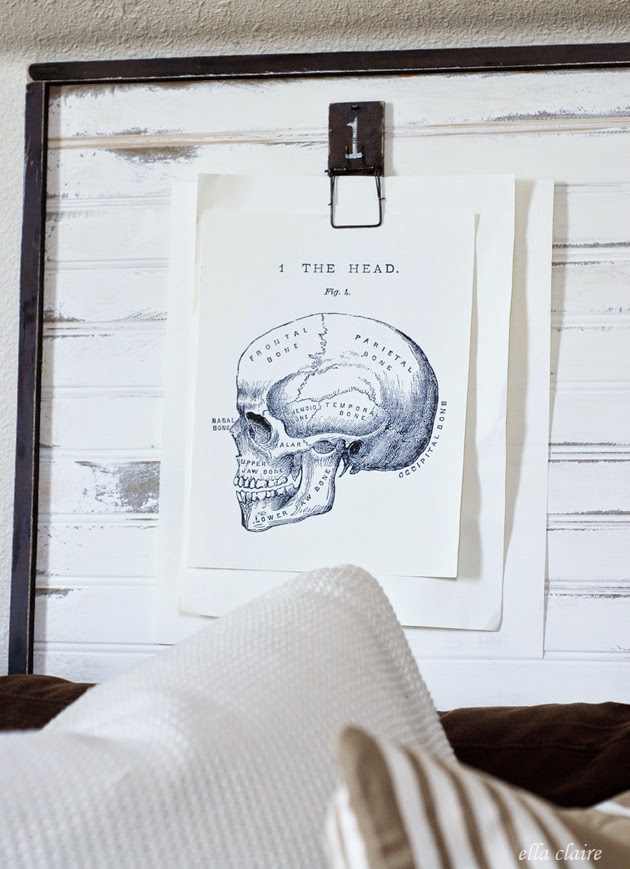 Image via Ella Claire
Jamie at So Much Better With Age made a scary/cute
Spider Pillow
. Eeek! Can you believe this started off as a dress!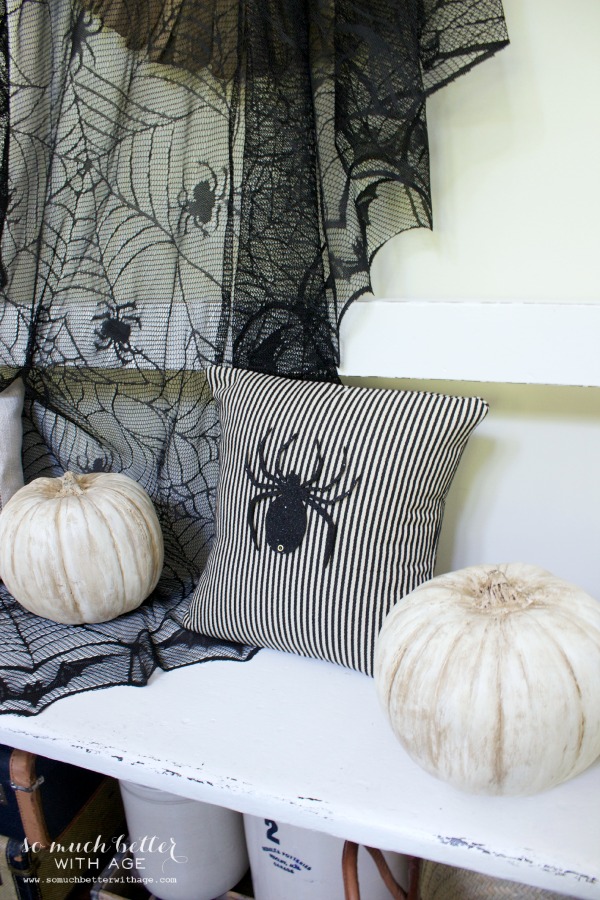 Image via So Much Better With Age
The people at Brooklyn Limestone have outdone themselves in decorating their house for Halloween AGAIN this year with their
Ghost Busters themed house
. Man, these people know how to celebrate this holiday!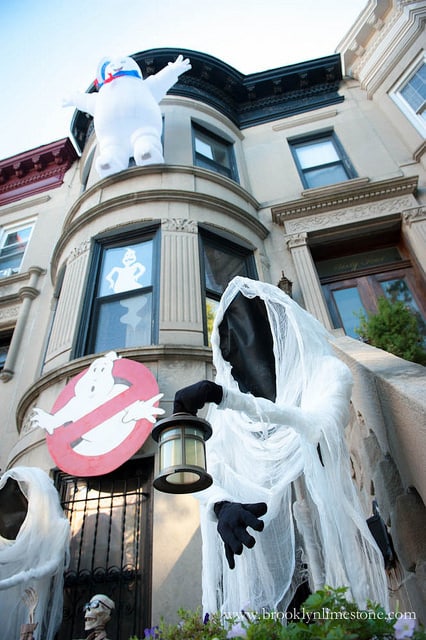 Image via Brooklyn Limestone
And Leo and Jane from Cottage At the Crossroads made a fun Topsy Turvy Jack O-Lantern. Again, made from those cheapo Halloween buckets.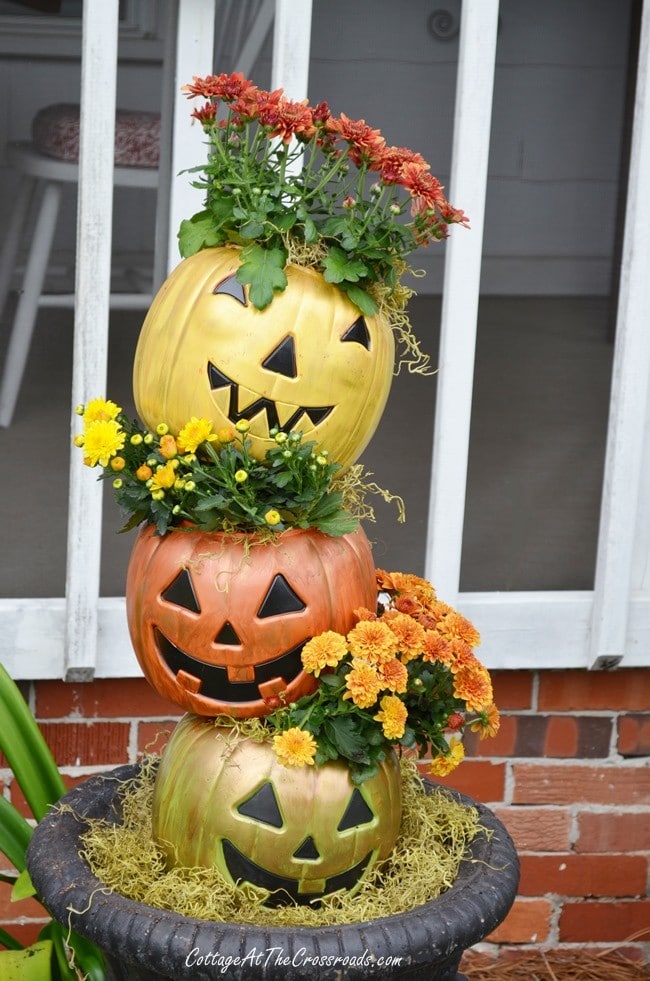 Image via Cottage At The Crossroads
My
Painted Mason Jar Halloween Craft
is a super quick and easy craft. Super duper quick and easy!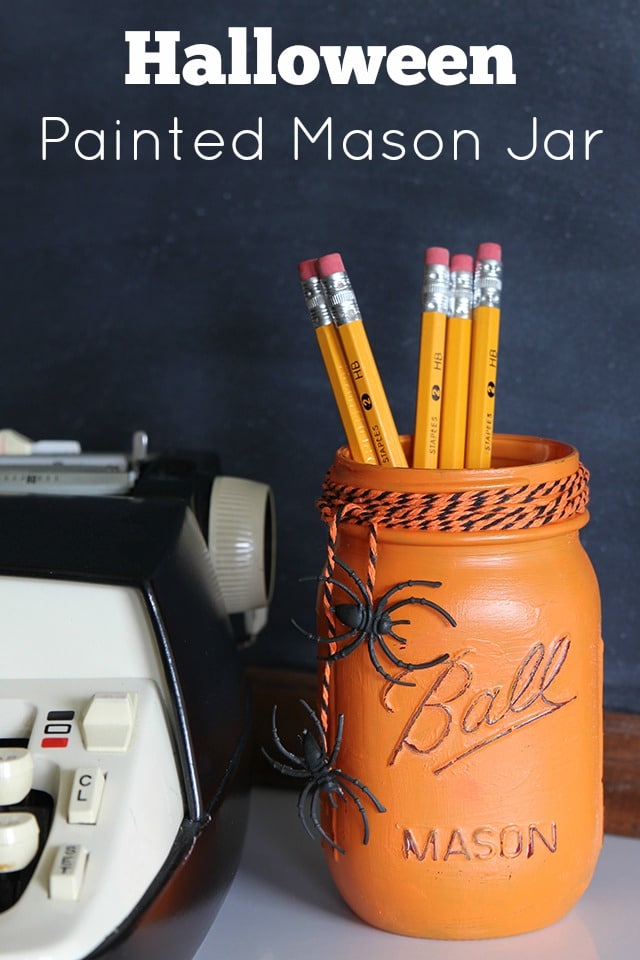 Image via House Of Hawthornes
I believe this is my one and only Halloween craft this year. I really need to up my Halloween game next year!
You can check out other fall posts on my Halloween and Fall Pinterest boards.
In other news, I went to a barn sale yesterday and I may have bought another Thermos!!! This could be becoming an addiction!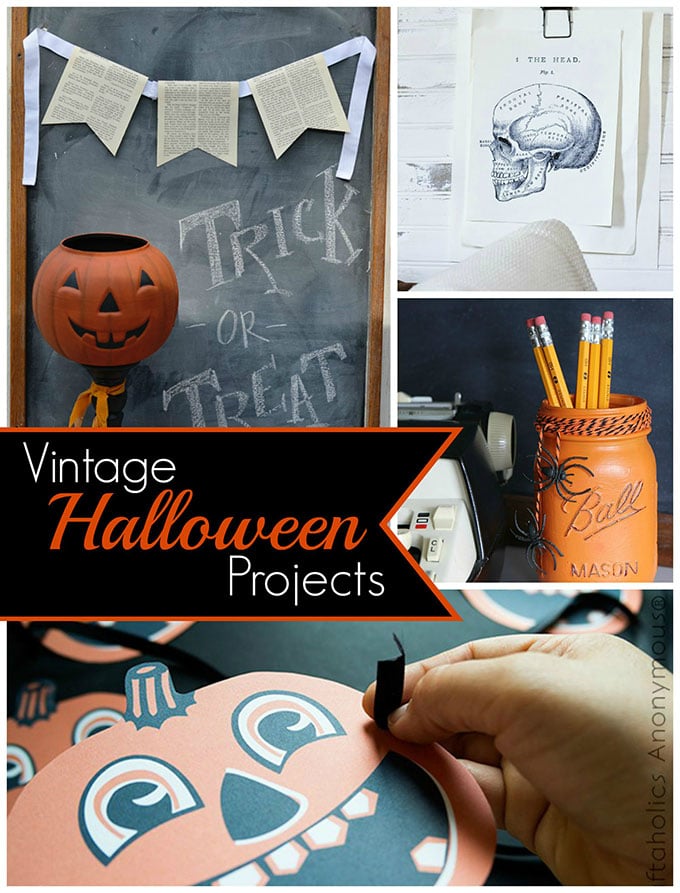 (This post contains some affiliate links for your convenience. You can read my full disclosure policy here.)