Woo hoo! This girl got a little shoppin' in this weekend and I'm feeling good!
I don't know about you, but if I go too long without getting out to a good sale or thrift store, I start to get a little antsy. A little twitchy even.
But no worries, I got my groove on at a barn sale. And all is right with the world.
Look what I found!!!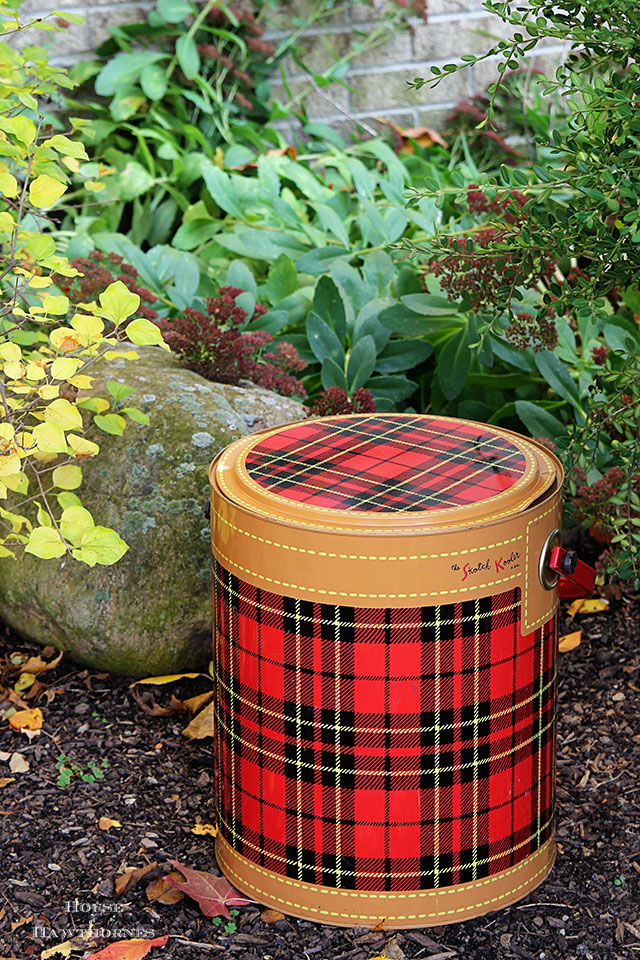 It's a Skotch Kooler.
I've seen a few of these at flea markets and yard sales, but they were always beaten up and rusty. This one is in next to mint condition, so I grabbed it up.
Can't you just picture this holding a Christmas tree in a few weeks!!!
A bonus of buying this cooler is that when I got it home I found this vintage Thermos stowed away in it.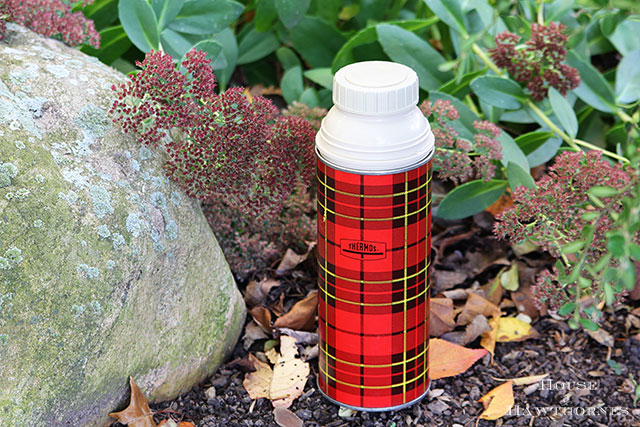 It doesn't match the cooler exactly and it's a Thermos brand instead of a Skotch Kooler brand. But hey, it's almost like I got a free Thermos.
And that, in my book, is a good day!
I also bought this wood casing that came from the top an old door frame.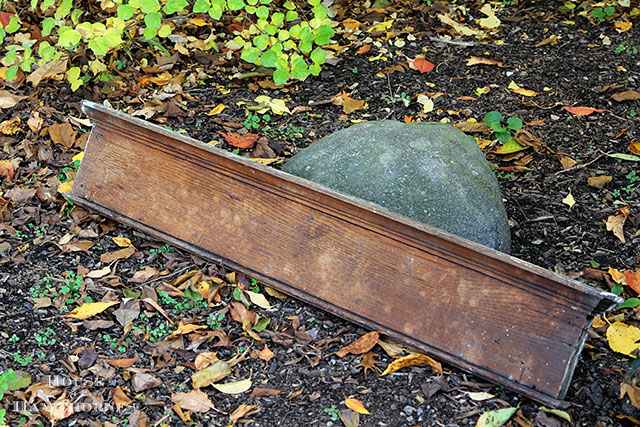 When I was walking into the barn sale, Kimm from Reinvented was walking out.
She had a piece of wood in her hands (not like this one, but similar) and mentioned that she might hang it on the wall over a door or window in her house since her house was newer and didn't have casings around the windows (same here).
So when I saw a bin of these at the sale, I immediately stole her idea.
Jadeite bowls? Not sure. They're NOT marked Fire King on the bottom, so I'm skeptical.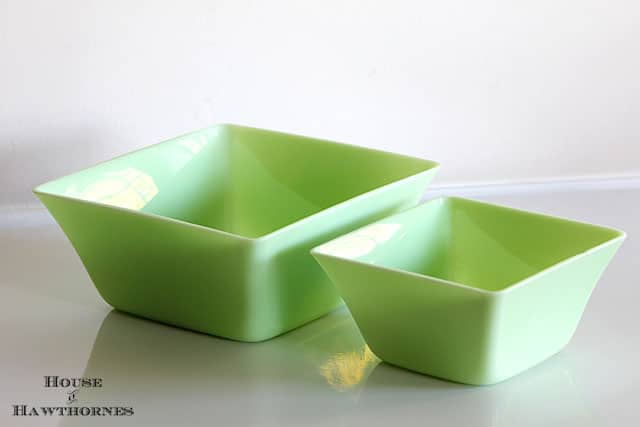 Do any of the Pyrex, Fire King, vintage dinnerware lovers out there know for sure?
I found this vintage Redmon style picnic basket in the 99 cent bin at the thrift. I do not need another picnic basket, but for 99 cents . . .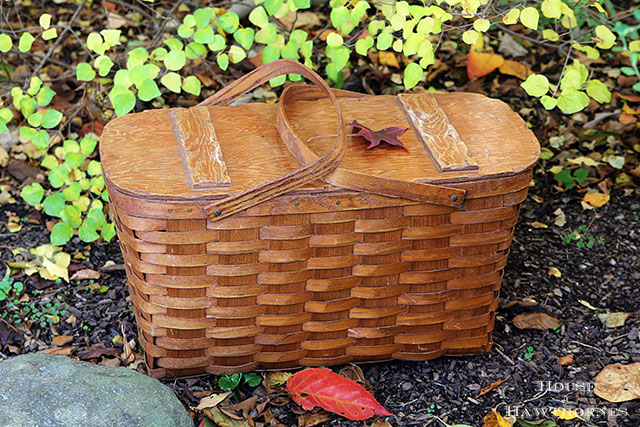 And at the same thrift I found this head.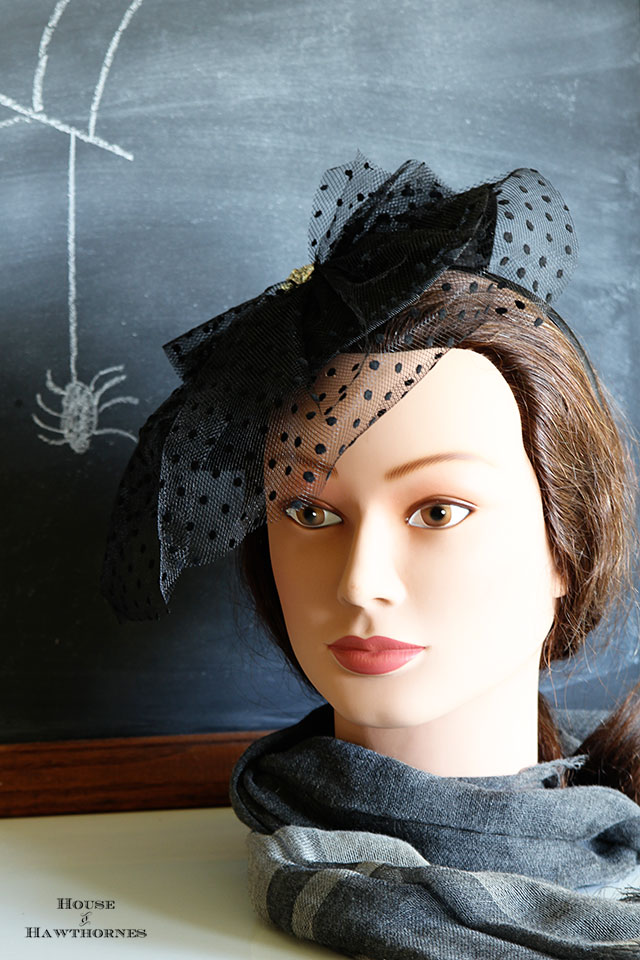 I think it's used for hairdressers to learn how to do hair?
Now, when I bought it, I immediately thought of using her for Halloween decor. I was going to get all gruesome with it, using lots of blood and such. But she sort of grew on me and I didn't want to permanently mess her up.
So instead of using it for a ghoulish Halloween scene, I dressed her up with a Halloween hat from Target and a plaid scarf and she went from horrifying and dark to sort of darling and oh so sophisticated.
So now that all is right in my neck of the woods, did you get a chance to get out and get your thrift on? What'd you buy?