I started out on Friday morning very cheerful. It was my son's last day of school for the year, so my last day to be totally carefree and fancy free and able to flit from from garage sales to estate sales to thrift stores without a thought in the world.
It was a day full of possibilities.
First on my list was stopping off at an estate sale to buy this beauty that they had shown on their website.
Ain't she purdy?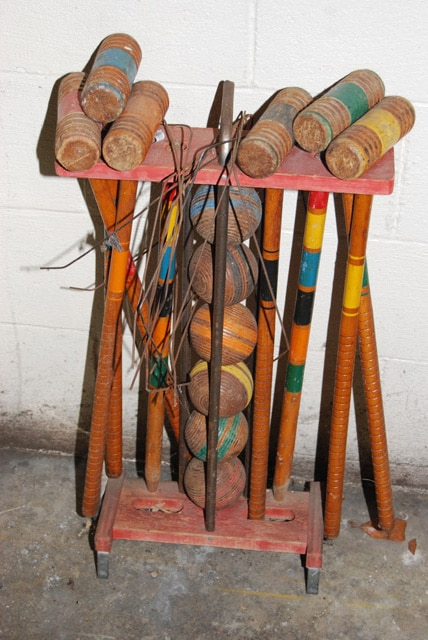 I have wanted an old croquet set for years. But not just any one, it had to have a certain look about it. The look that this one had. This was the perfect croquet set. The one I had in my head when I pictured a vintage croquet set. Get the idea? Oh, yeah, I wanted this!!!
Well, as I am driving up to the sale a mere two minutes after the sale started, I see a woman walking out of the house with my croquet set.
For a second, I had a thought run through my head that involved me tripping the woman, throwing $14 at her (the price prominently taped to the set), grabbing the thing and running back to my car. Just a fleeting thought, but nonetheless it was sort of disturbing.
So, of course, the rest of the day was occupied by thoughts of "This item sure is nice, but it's not my croquet set", "Boy, I wish they had a croquet set here" and "Why didn't I just leave my house ten minutes earlier and then I would have my croquet set parked in my trunk".
OK, enough about the one that got away! Done, it's gone. Get over it, Pam!
So what I do have to show, that I actually did buy, is a cabinet that I purchased for a song at a garage sale.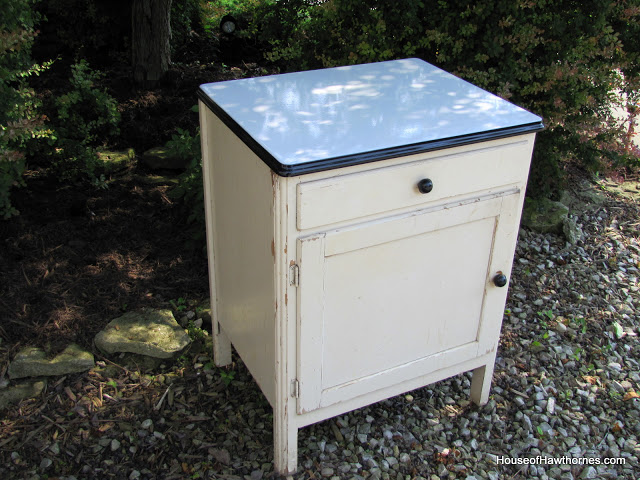 I think it is a bathroom cabinet or possibly a small kitchen cabinet. It has a wonderful, practically pristine porcelain top. A little bit of the original paint is chippy, but I thought that gave it a little bit of charm.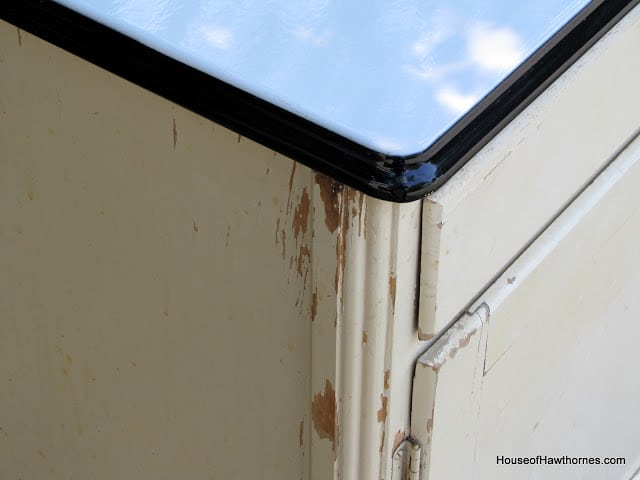 And it has these cool round knobs that sort of look and feel like Bakelite.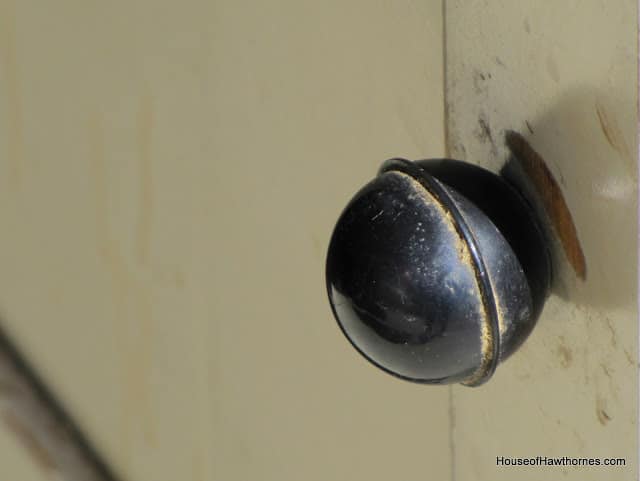 It was marked at $25.00, but when I opened the drawer and commented on what good shape it was in, the woman immediately said she could let it go for $20.00. Maybe if I would have commented on the nice knobs she would have dropped the price again, but at that point I just wanted to get the cabinet in my van before she changed her mind.
Or someone tripped me. Because there was a woman eyeing me as I was putting it in the back of my van. Could have sworn she muttered something about "her cabinet".
And BTW, when you come home with a terrific find is your husband's first question "Do you have a place to put it"?
Like that matters?