They're here! Peppermint, Iowa Pine, Orange Clove, Snowdrop and new for 2021 Eucalyptus!!!
Eek!
Yes, Mrs Meyers Holiday Scents are in stock at Grove Collaborative and ready to help you get your home in shape for the holidays.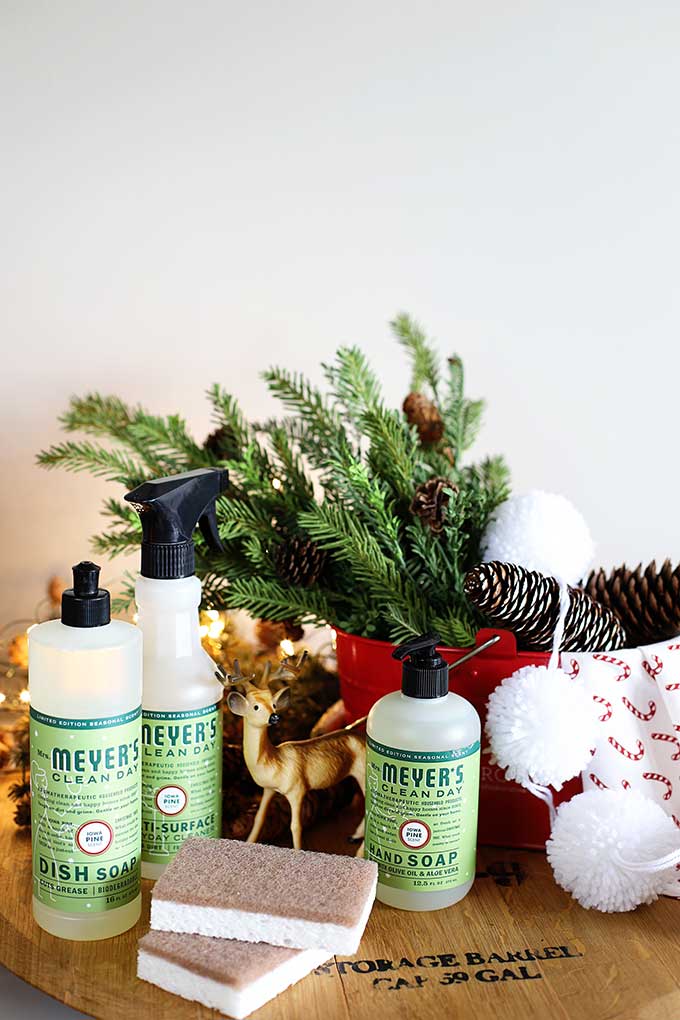 Not only do they look good on your counter (I keep mine out ALL THE TIME), they smell festive and they make cleaning and doing dishes a whole lot more fun!
Well, if anyone ever had fun doing dishes. Ever. But still, if you have to do dishes, might as well throw on some holiday tunes, squeeze a few drops of Iowa Pine in the old sink and get yourself in the mood.
I had a ton of people take advantage of the fall bundle, so when Grove asked if I wanted to tell you about the holiday scents I jumped at the chance. Is it really time to start thinking about putting my pumpkin hand soap away for next year?
Mrs Meyers Holiday Scents
Peppermint - a light, peppermint scent with just a hint of vanilla. Yum.
Iowa Pine - brings back memories of fresh cut pine trees and Christmas morning!
Orange Clove - do you remember the cloved oranges you made for your mom in Brownies? That! Except you don't have to jam those pointy cloves into any oranges to get it! Wonder if that's one of those things that is deemed too dangerous for kids nowadays?
Snowdrop - a fresh floral scent that will take you well into winter (like those gorgeous bell-shaped blooms).
Eucalyptus - hints of peppermint, spearmint, and citrus mixed with the peaceful scents of iced vanilla and eucalyptus for an exhilarating blast of woody freshness.
(BTW, I am tickled pink to partner with Grove as an affiliate. You can read my full disclosure policy here.)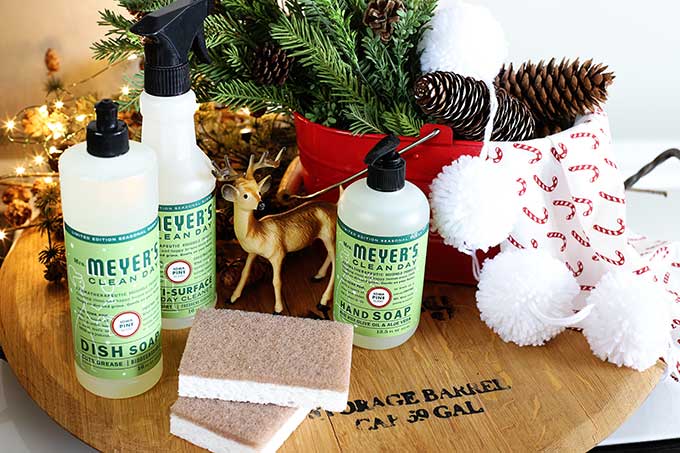 Mrs. Meyer's Holiday Cleaning Set Offer (Updated for 2021):
When you sign up and place your first $20 or more order from Grove HERE they will include this set absolutely free (a $30+ value):
Free Mrs. Meyer's holiday hand soap
Free Mrs. Meyer's holiday dish soap
Free Mrs. Meyer's holiday multi-surface spray
Grove Cleaning Caddy (the 2021/22 version is a matte white)
Grove Collaborative Walnut Scrubber Sponges
Free shipping
And if you are already a Grove customer don't worry, you can click HERE to get a free 2-pack of the Grove walnut scrubber sponges.
These holiday scents fly off the shelves faster than Rudolph can pull a sleigh, so don't wait.
Here's how it works:
Sign up for Grove Collaborative HERE. The freebie offer will immediately be added to your cart. Feel free to pick your own holiday scents for your full sized hand soap, dish soap and multi-surface spray (there's a little drop down box with an arrow that allows you to choose the scent). Your walnut scrubbers should already be setting in your cart for you too.
You'll be asked a few quick questions about your cleaning routine and some additional suggested items will be added to your cart. Feel free to add or delete anything from your shopping cart (just don't delete your freebies). Change the scents? Change the items? Scrap their suggestions and start from scratch? Go for it - it's your shopping cart.
What You Need To Know:
Like I've said before, I've been buying my Mrs. Meyer's cleaning products from Grove for well over 2 years now and it is a great way to get my beloved Mrs. Meyer's products at a good price (great price) and have them shipped to you from the comfort of your couch. But I have been using Mrs. Meyer's stuff from just about the time they invented the cleaning products (I just had to hoof it to the specialty grocery store to buy them).
This is a subscription service, so every month they will email you and/or text you 7 days before your monthly shipment is scheduled to be sent out and again 1 day before your monthly shipment is scheduled to be sent out telling you a shipment is coming up. If you don't want those items this month, take them out of your cart. If you don't like that scent, change the scent. If you don't want a shipment that month, delay your shipment until the next month or cancel your shipment altogether for that month.
And you can go to this page and Pause Auto Shipments if you prefer to not have automatic shipments sent to you. Repeat, you do not have to use the auto-shipping feature if you don't want to!!! I know that gives some people the hives, so don't feel like you have to stay with the auto-ship option.
OK, now I have to get out of here. Some of my favorite local shops are having a holiday open house tonight, so I'm going to check out what is hot this year. Blow molds, please say it's blow molds.
I tell you, it seems like it was just the Labor Day yesterday!