Occasionally there are crafts that start off with all the right intentions. All the right creativity. All the right imagination.
But they just end up wrong, ugly and weird. And not something I want on my front door.
This is one of those occasions.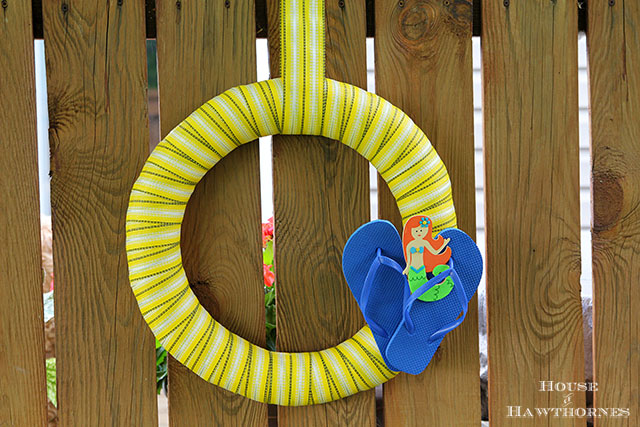 It started with me finding a package of lawn chair webbing at a garage sale.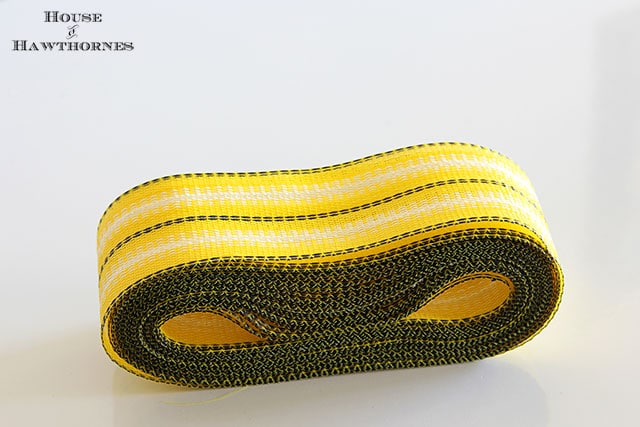 The kind that was used to reweave those 1960's aluminum lawn chairs.
You know. The ones that made permanent waffle like indentations on the back of your thighs.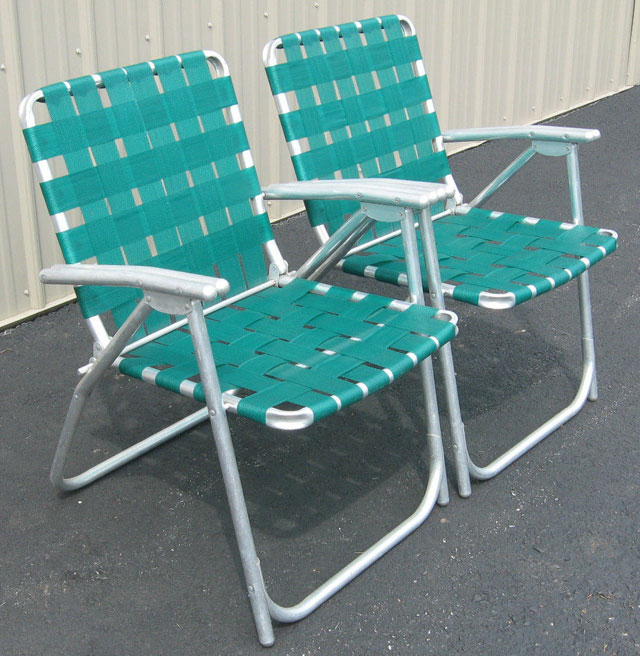 And the arm rests would get hotter than h-e-double-toothpicks.
Aluminum, sun and summer heat. Add three and three together and you get one major design flaw.
But they bring back fun summer memories for me.
I spent the better part of my childhood summers camping at the lake. We always had these type of chairs folded up near the trailer. We'd just grab one, unfold it and sit by the campfire. Or pool. Or lake.
Yes, I spent a good portion of my summers in those chairs and with waffle-like thighs. Still have the waffle-like thighs, but now I believe it's called cellulite.
Anyhow, I was really excited about finding a roll of the stuff and, as I was handing my quarter over to the garage sale lady, I already had a glimmer of a cool craft in my mind.
Originally I was going to do a wreath sort of like the burlap wreaths you see on Pinterest.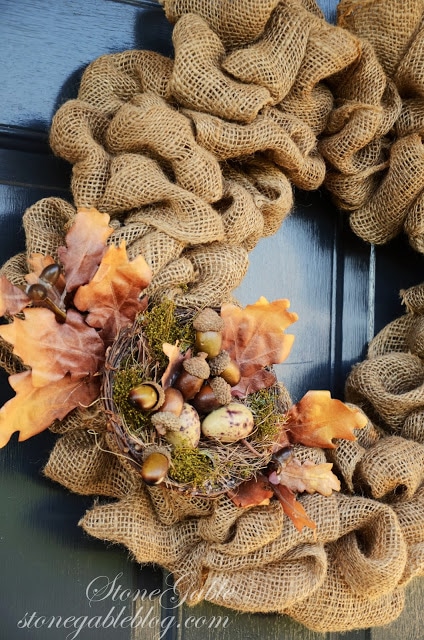 image via Yvonne at StoneGable
But made with vintage lawn chair webbing!!! Yes, this was going to be so cool!
Then I discovered that chair webbing is stiff. Way too stiff to weave in and out of a wire wreath form. It just sort of stuck straight out.
So I bought a straw wreath form and just wrapped it around that. Uh, not quite what I had in mind.
After that, the stupid wreath just sat on my kitchen table. And sat. And sat some more. That stupid thing sat half done on my kitchen table (that we never eat at) for at least a month.
I wanted something vintage-ish to go with the lawn chair webbing. Something summery or camping related. But couldn't find anything that floated my boat.
Yes, I even found a toy boat for the wreath. Looked silly.
Enter Lorelei. And a pair of Dollar Tree flip flops.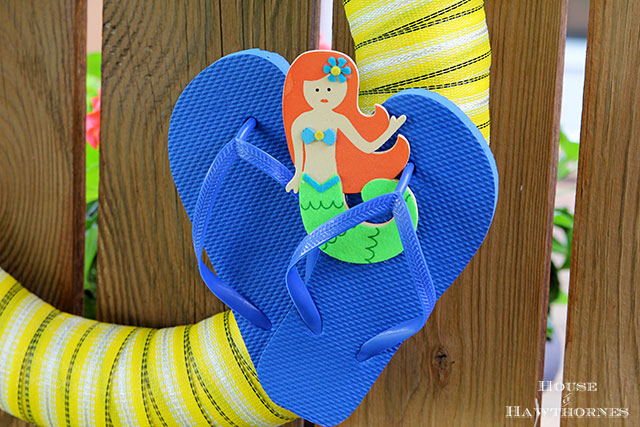 Before you knew it, I was hot gluing them on to the wreath. I was bound and determined to finish this wreath once and for all.
And yes, I finished it. But the thing was just pretty darn ugly and tacky and just about anything I didn't want it to be.
Really, how cool would a wreath made out of lawn chair webbing be!
Ends up, not very. Not very cool at all.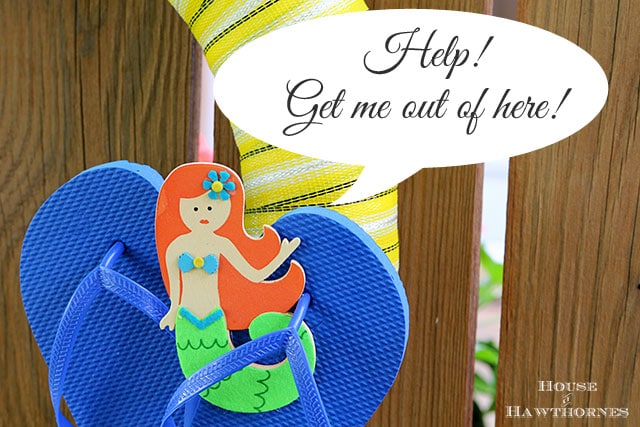 Even Lorelei is bailing on this one.