So maybe not exactly number 4,598, but it sure seems like it. I've been showing my thrift store, estate sale and yard sale finds for roughly four years now, so it has to be up there somewhere.
Do you see the weird number 8 in my title? Come on down here little guy and join the rest of us. Not sure what's up with him.
So, lets see what I found recently.
OK, this is probably one of my favorite finds. An old Maxwell House Coffee tin.
No lid to it, but still, it has some pretty sweet graphics on it.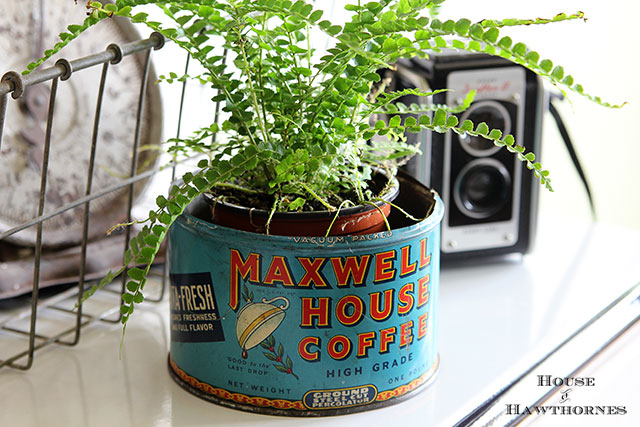 Not sure how old it would be, but it mentions steel cut percolator grind, so maybe mid-century??? When did people stop using percolators?
I found this IGA Sno-kreem shortening tin a few weeks ago (that I totally forgot to show you), so I guess I've been on a tin roll.
The local IGA was our grocery store when I was a kid. The only grocery store in town to be exact. So when I saw this I grabbed it up.
Again, no lid, but I wasn't going to let that stop me.
I bought this picnic jug for $3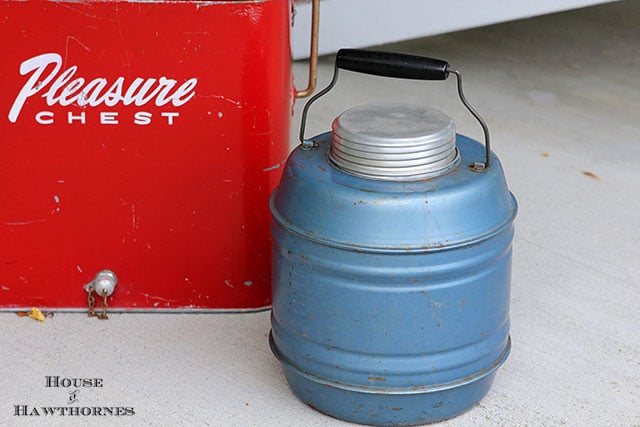 and this vintage turquoise Thermos bottle for $2. Both at a little out of the way antique mall.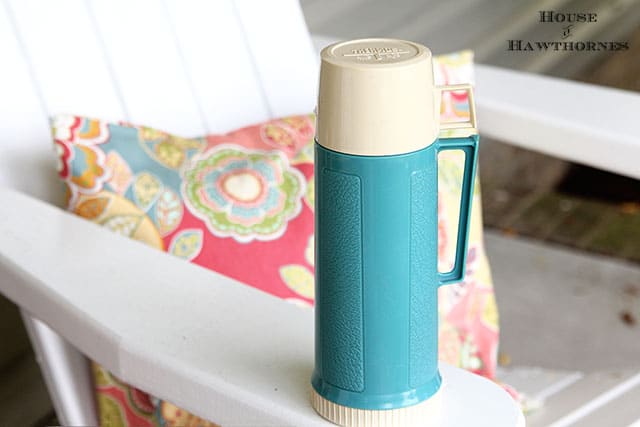 They have a bunch of what they consider to be junk outside on their front porch. One man's junk is Pam's treasure.
At the same mall, but on the inside, I found a State flag of Ohio postcard from the early 1960's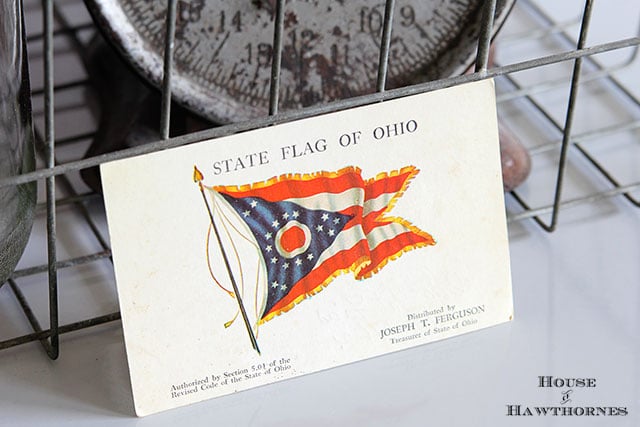 and this McKinley monument postcard from Canton, Ohio for 50 cents each.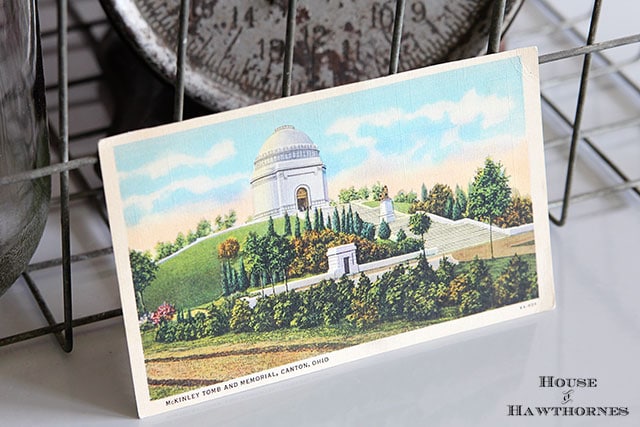 We used to go to this place ALL THE TIME when I was a kid.
The 108 steps up to the monument are tough. People nowadays use it for a workout. I used to run up and down them without breaking a sweat when I was a kid.
I always wonder what the President would have thought of people running around and playing on his grave.
Oh, and I bought a toolbox.
I was initially thinking of making a planter out of it, but I really don't need another planter.
Already have one in my kitchen to hold kitchen tools. And one made into a cell phone charger type thing. And of course I have a few in my office to hold craft stuff.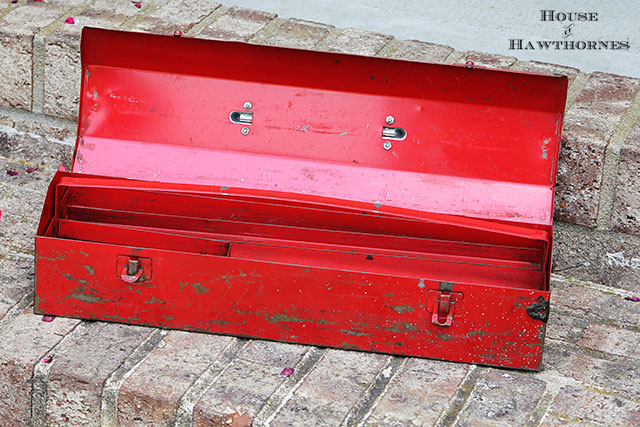 Guess I could use it as intended, but I don't need another toolbox used as a toolbox either.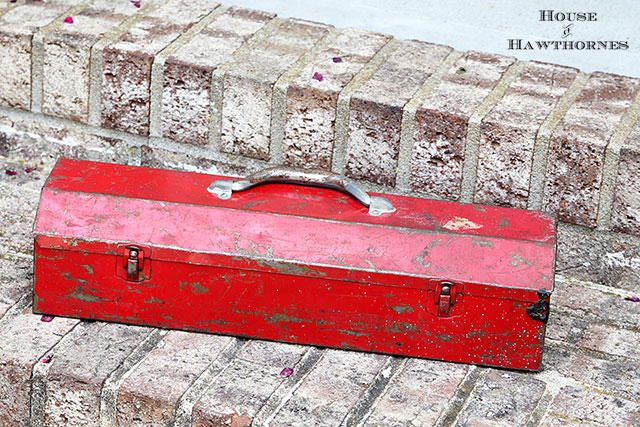 So now my goal is to use it for something different.
Any ideas of something amazingly fun to do with it? Out of the proverbial box? Unconventional, yet useful?
Sharing at Coastal Charm