This week has been busy, busy, busy with my son's school stuff, so I haven't had a lot of time to do a lot of thrift store shopping, but I did manage to make it to two garage sales today and picked up a few items.
Like this old camera to add to my small vintage camera collection.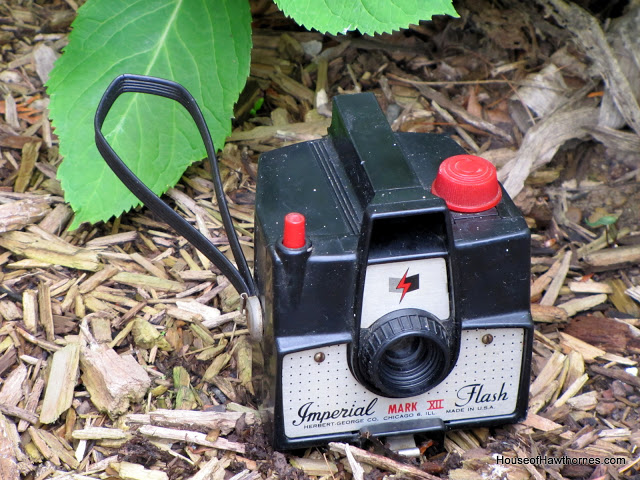 An Imperial Mark XII Flash camera (without flash). It's not highly collectible, but it will look nice with the other cameras I have. Plus for $1.00, I was obligated to buy it.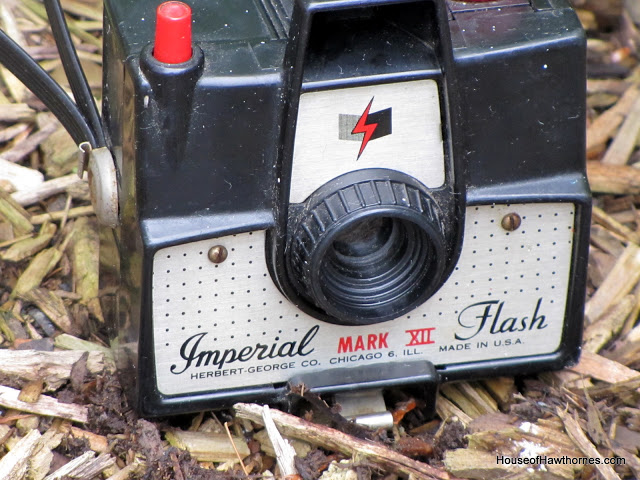 At another garage sale I picked up some silverplate.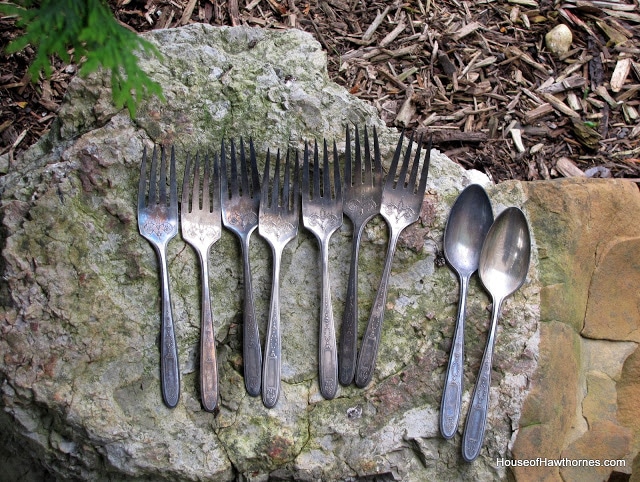 It's marked Community Plate and has a fancy pants design on the fork heads.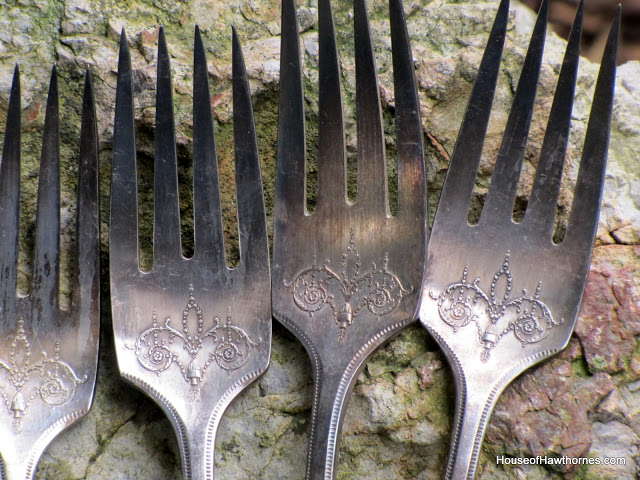 And a box on the ends that look like they may be meant to be monogrammed.

I bought those, a bag of wooden spools and one wooden clothespin for $4.50.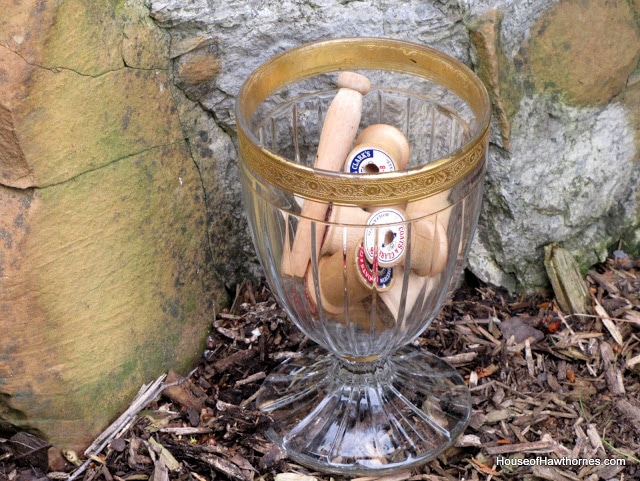 Glass not included, just using it for display purposes.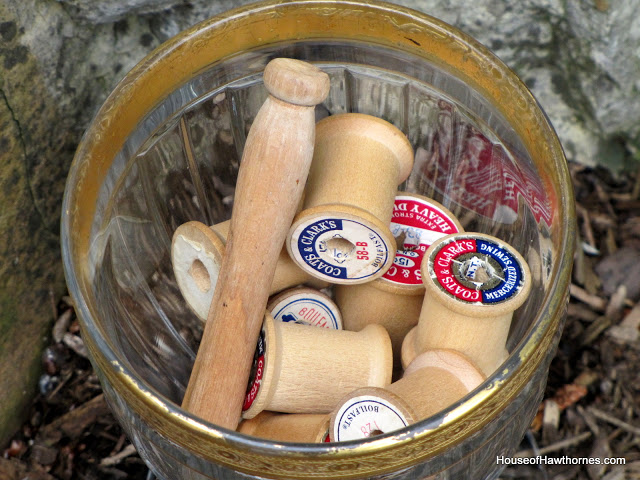 If I can get my chores done today, I'm hoping to be able to get out to a few sales tomorrow. So I'd better get started on the laundry!