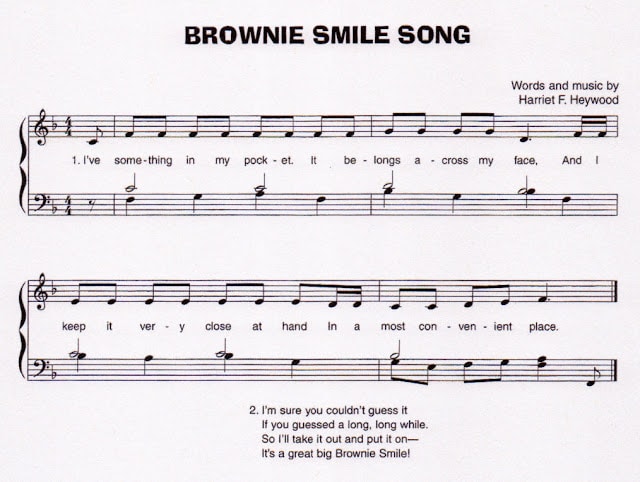 Courtesy of Girl Scouts of the USA

So what do you think I have a Brownie smile about?
Not this .....
And yes, I still have my Brownie uniform. Was I ever that small?
Nope it's this...
You see while cleaning out my husband's home office closet I found a box with a lot of film negatives and film related stuff in it. It was a box I had taken home from my Mom's house a few years ago that I never really did anything with. Just been sitting, gathering dust all this time. So I started digging through it and I found this box for a Kodak Brownie Starlet camera (circa 1957-1962).
And there was a camera in the box. But it wasn't a Starlet camera it was a Brownie Starmite II camera (circa 1962-1967).
OK, not sure why that was in a box that didn't belong to it, but it is a cute camera.
So it got me thinking that since I had one vintage camera that I never knew I had, I should pick up a few more and then I could have a collection. Can't have a vintage camera collection with only one vintage camera now can we?
So Sunday night I scoured eBay and didn't find anything that thrilled me. But when I stopped by an antique store on Monday I ran across this...
Look it's a Kodak Brownie Starlet camera (circa 1956)!!!
I love the black and cream of the case on this. Almost looks like Bakelite.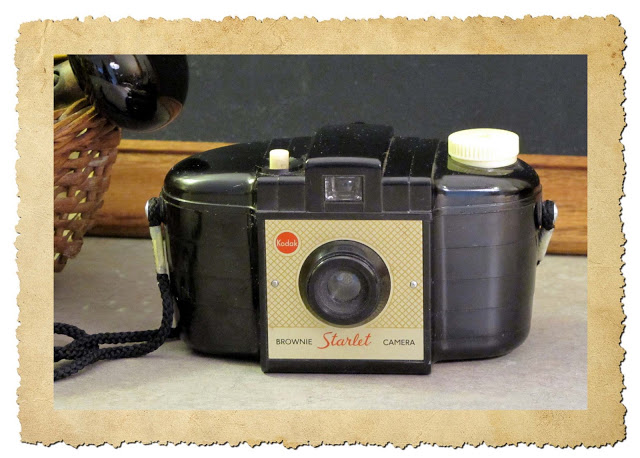 Could it be the same camera as I had a now empty box for?
Shoot, not the same as the picture on the box. Oh well, it would have been too weird of a coincidence if it had been. I mean, Kodak made 100's of different cameras.
I also found this cool envelope in the box.
The graphic is pretty much iconic 1950's.
So, two cameras, one box and an envelope is the start of the collection!
Now I'll have to get that Brownie song out of my head! I've something in my pocket ...