Or not!
Two weeks ago when I bragged about how great my iris would look I should have known it's not nice to brag. I think I even used the word spectacular. Stupid, stupid, stupid.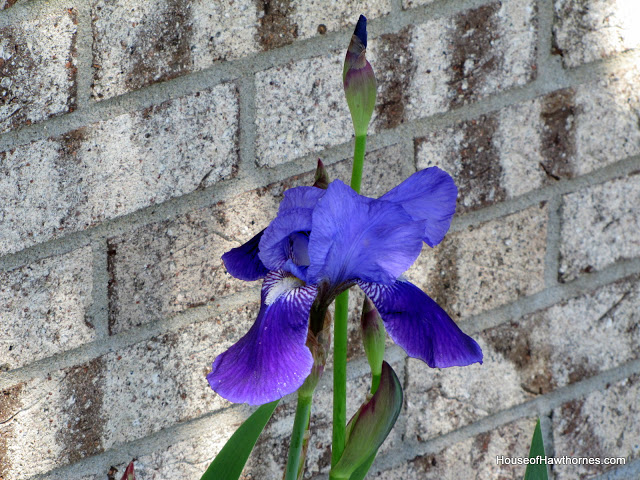 Well, we've had a wild spring here in Ohio. Rain, wind, abnormally low temps. All this continued while my iris started to bloom little by little.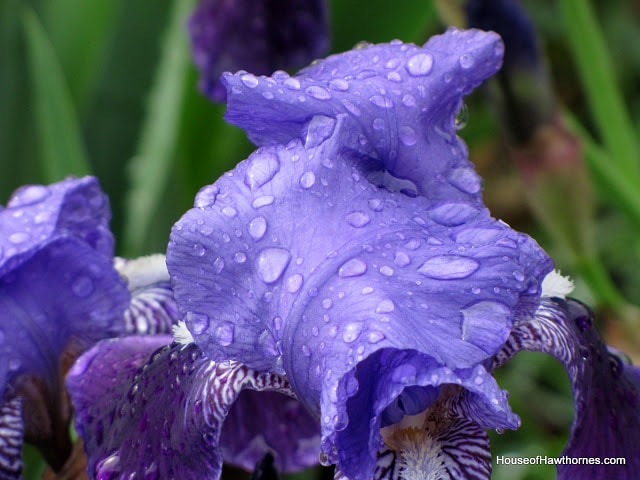 Daily I would go out to the bed to see a few blooms here and there, but I was really waiting for that awesome couple of days when they all seem to pop out at once and it's a beautiful sea of blueness.
The incessant rain continued. And continued. It seemed like it would never stop.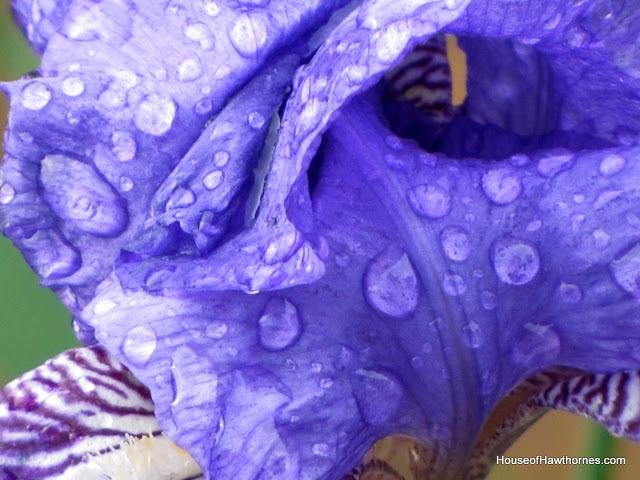 When it finally did stop and I could run out and take some photos, I was staring at a battered iris bed. Past its prime and hardly spectacular. Sort of mediocre as far as iris go.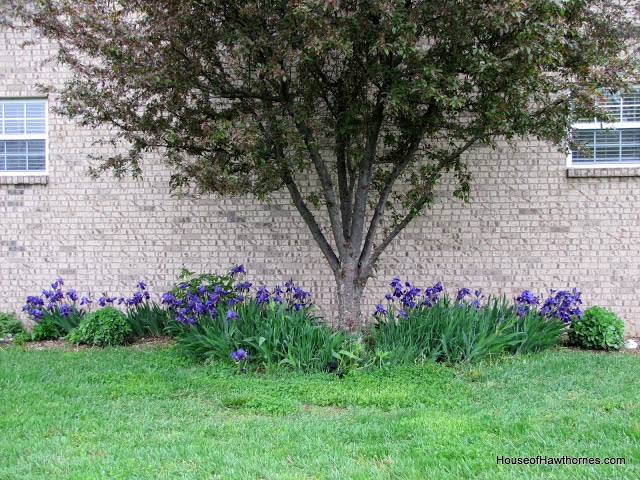 Normally the iris bed spans from one end of this photo to the other. The entire south end of our house is planted with an ever expanding bed of iris.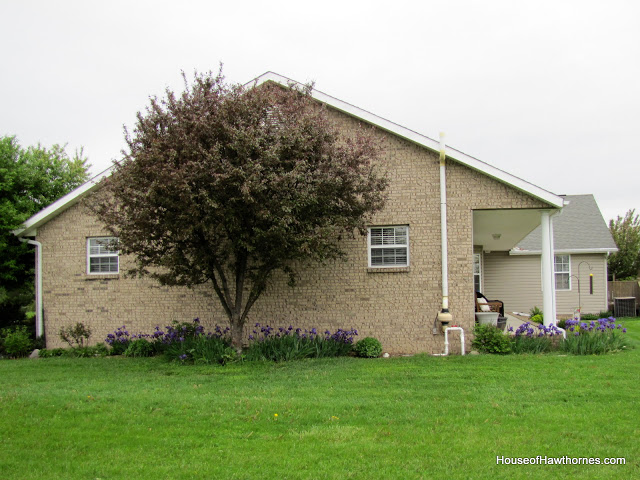 It is a pretty lackluster display this year, so I will have to wait until next year for that big, huge spectacular display.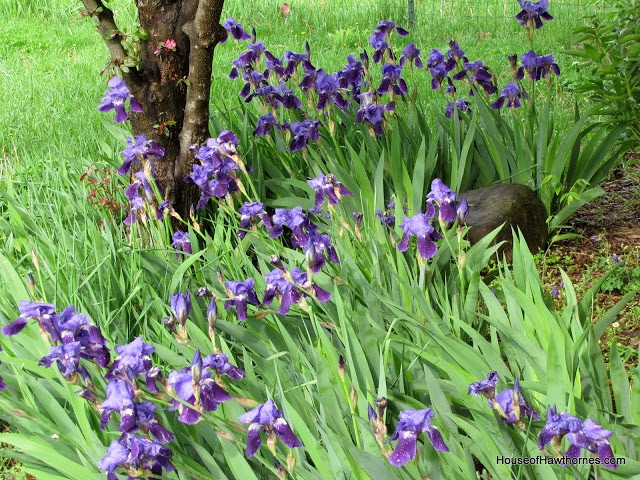 Oops, am I boasting again? Now I've jinxed next spring also.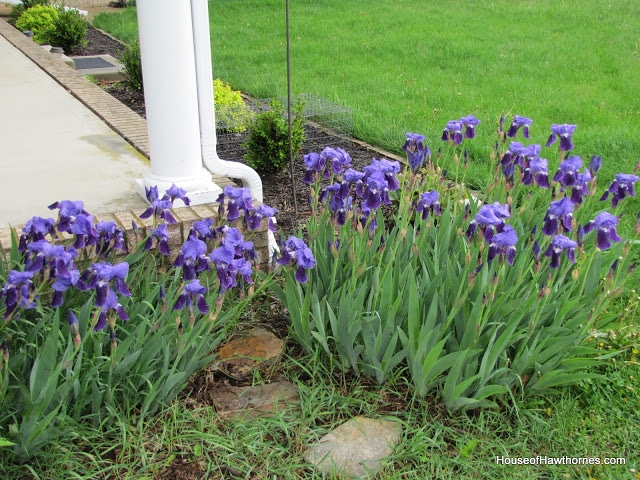 I did find this unique yellow iris amongst the blue. I thought it was a weird mutant iris, but it seems that they do actually come in other colors than my blue. Who knew?
It was so top-heavy that it has fallen in the clover and couldn't get up.