As promised, this is Part 1 of a mini home tour. I've been knee deep in holiday decor this week, so the next time you see the living room it will look a little different. But this is the normal everyday, non-holiday look.
I describe my decorating style as a combination of industrial, Pottery Barn-ish, thrift store and vintage. Or just plain eclectic, would probably suffice.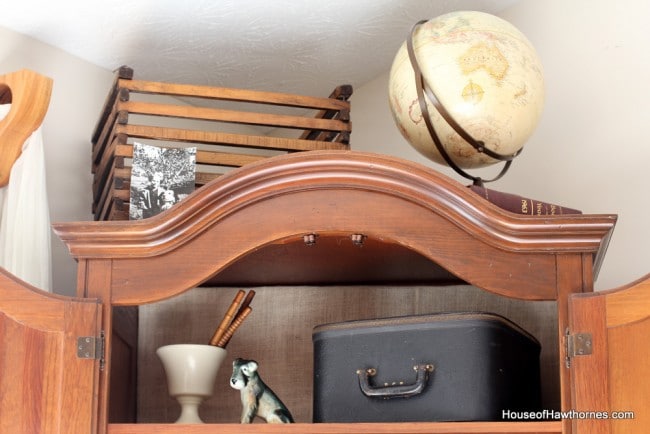 This is a shot from the entry hallway looking into the living room. You could call it a great room or a family room also, but I usually go old school and just call it a plain old living room.
The glowing light at the end of the tunnel is a door going to the backyard. It's practically impossible to get a good shot in this direction without something being over or under exposed. Go into the light!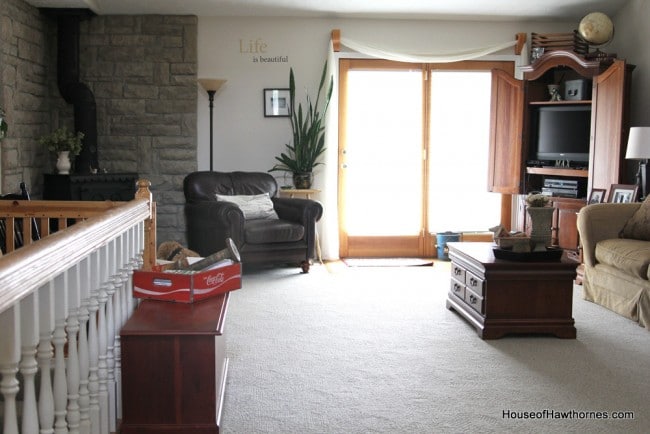 The railing on the left is for the steps going down into the basement/family room area. We affectionately call that area the cat room, because the cat's litter box is down there (not because we run a brothel or anything like that).
This is where I am currently sitting. It's my favorite spot to blog from, especially when we have the wood stove cranking and the back of my head is 99 degrees.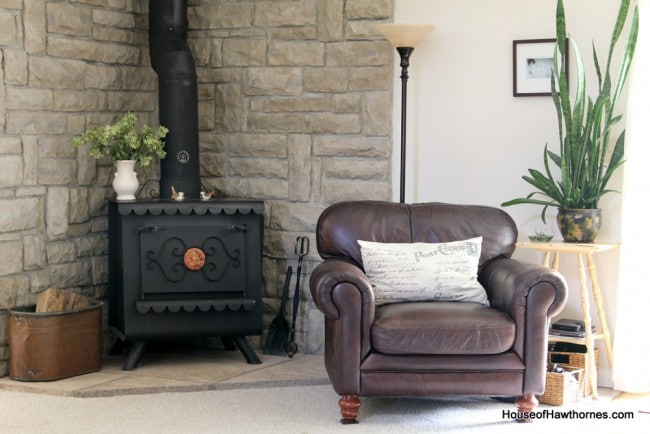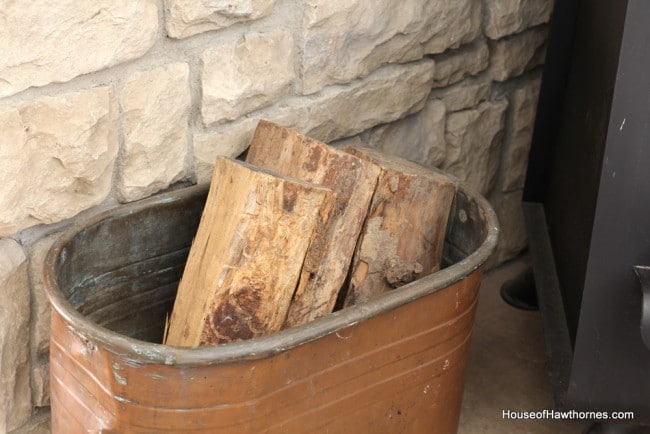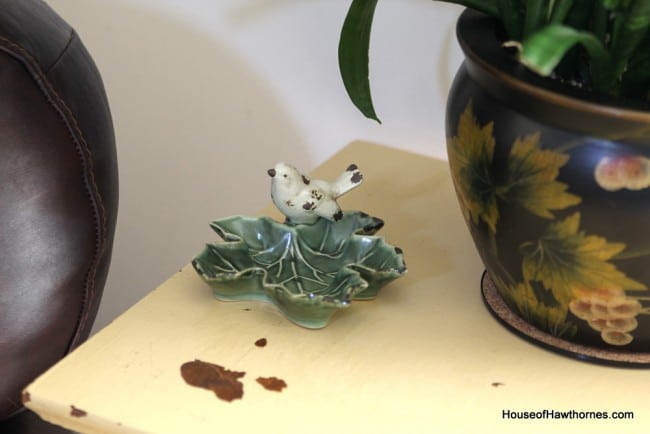 This is my least favorite spot to sit. I bought this couch on a whim and it's really not very comfortable, plus it's at a bad angle for the tv. Unfortunately, since I use it so little, it will last 60 years and I don't normally buy a new couch until my current one falls apart.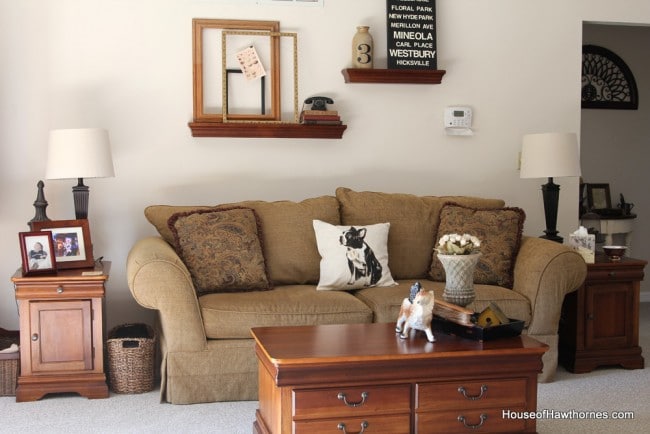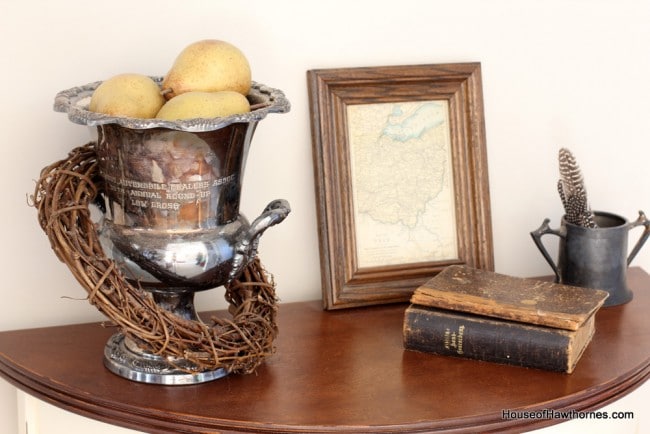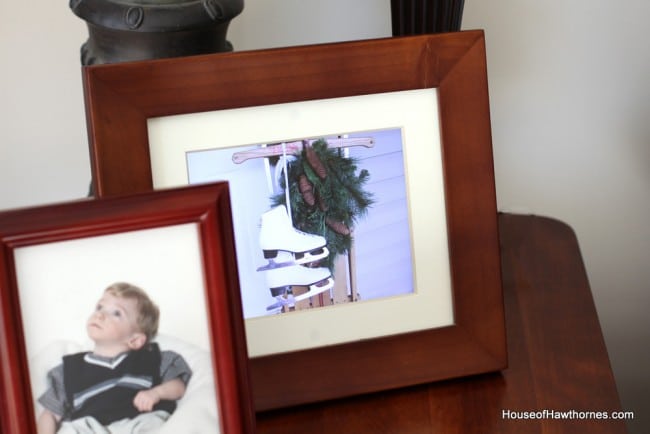 Chester, the friendly Boston Terrier pillow, is from the Pottery Barn Outlet. After I bought him, I looked online at the regular Pottery Barn site and was shocked to find out that I had paid $5.00 more than if I would have bought it online. Thus began my disenchantment with outlet shopping!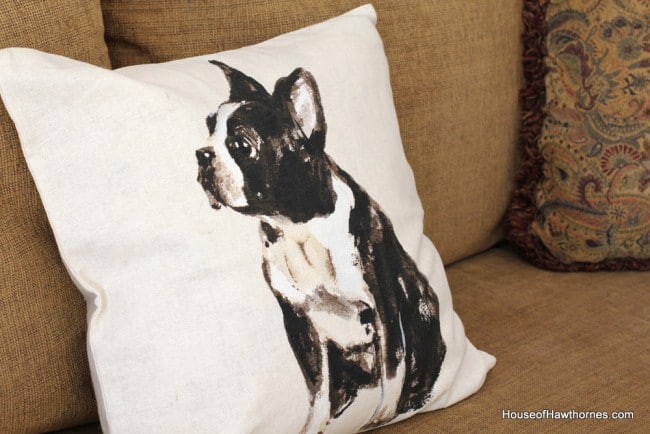 I sort of have a thing for dogs in my living room.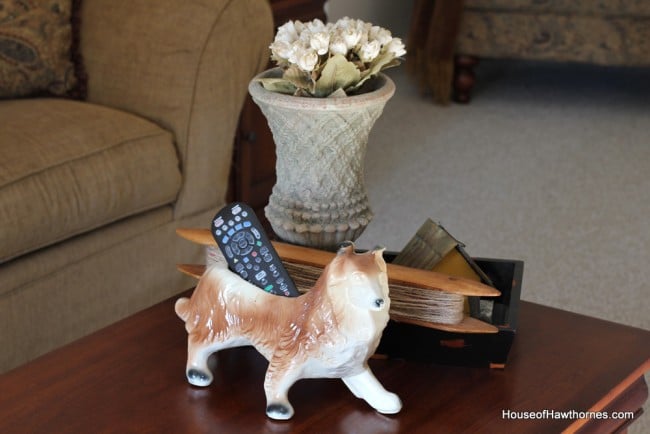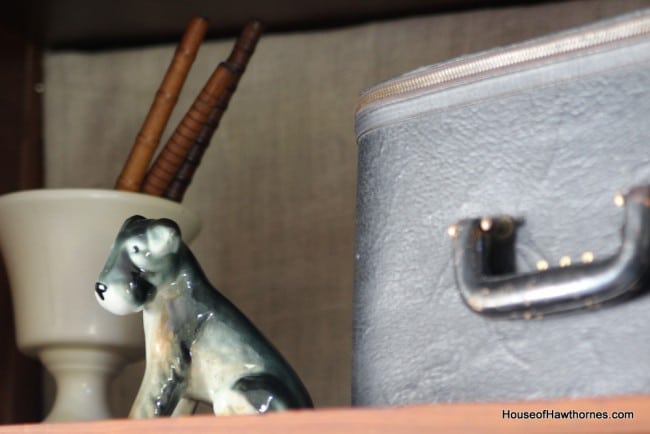 And vintage gadgets.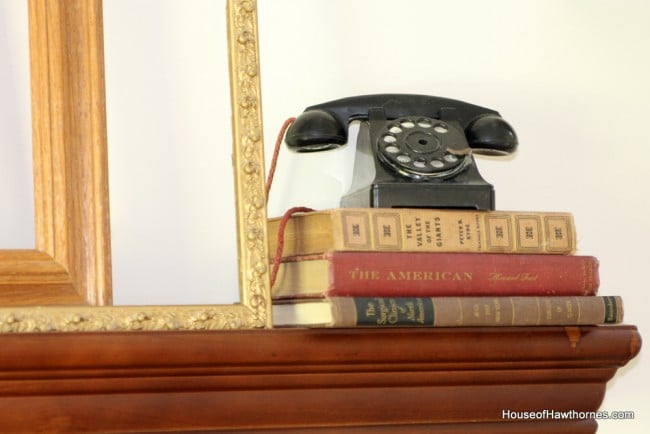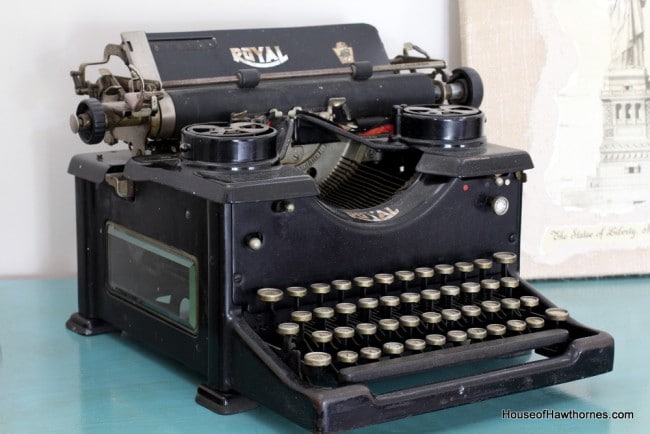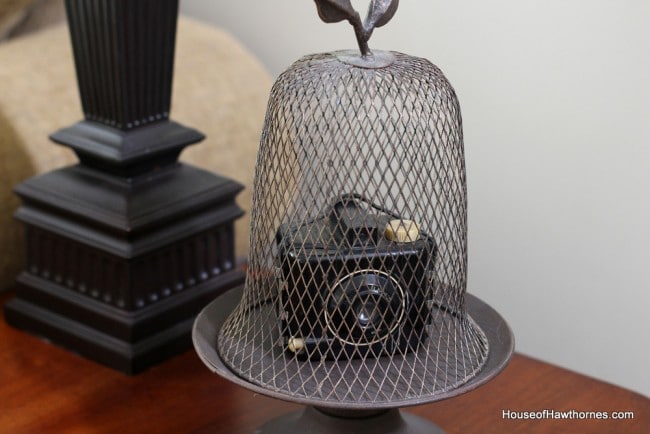 Yes, I still have my turquoise buffet. After 1 ½ years, the color is still growing on me.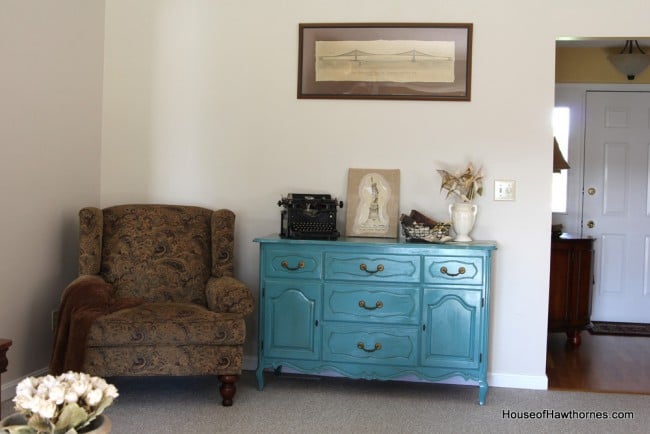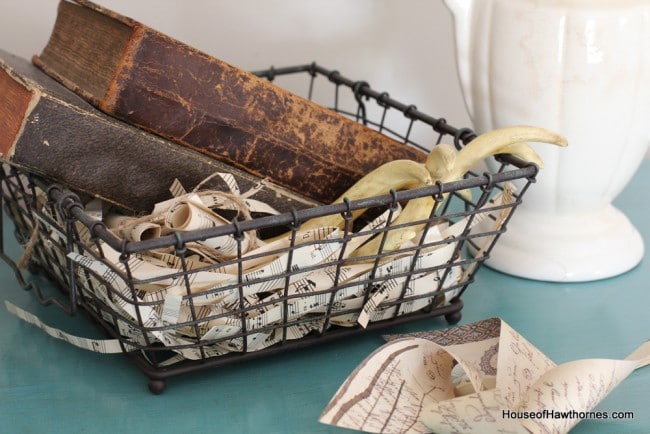 I know you're not going to believe this, but this was my husband's contribution to decorating the house. I did not pick out Bambi's Dad myself!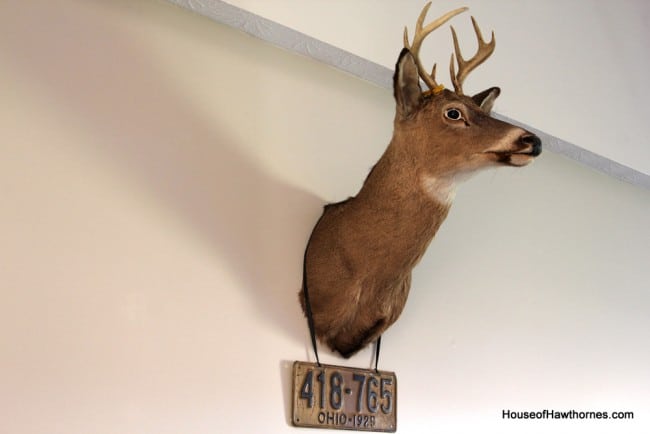 Did anyone get the license number of the truck that hit him?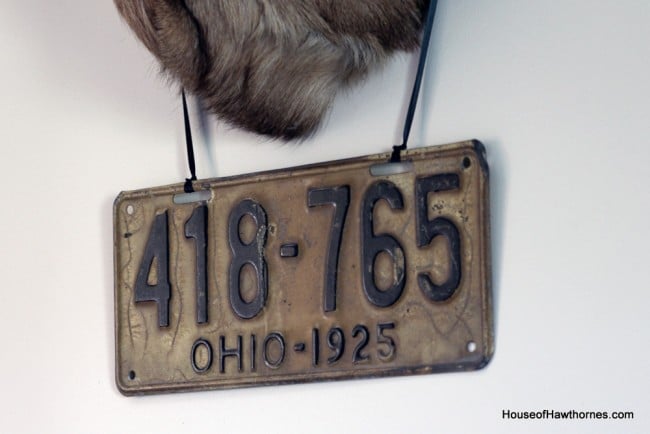 I was looking for a cute "necklace" for him to wear and fancy vintage baubles didn't seem to be his thing and a picture frame seemed a little cliche. So the next thing you know I was tying a license plate around his neck.
As I'm looking at these photos, I just realized that this magazine holder/Coke crate is the only bit of red I have in the entire living room. Sort of stands out like a sore thumb, but I do love my Coke!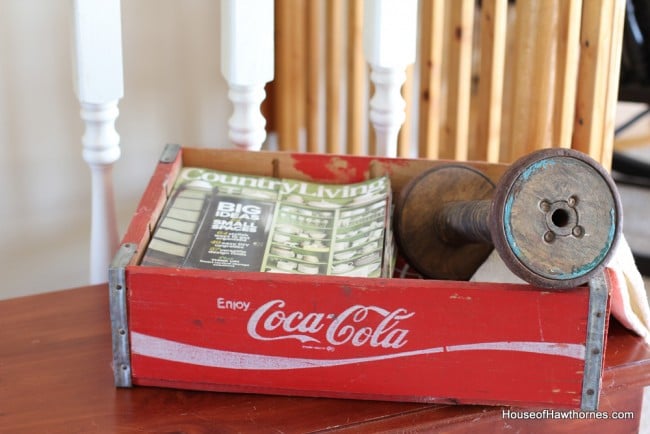 OK, that's all there is to see here today. Move along now!
If you're interested, you can check out some of my other room tours: