I found this old Rudolph The Red-Nosed Reindeer sheet music while out shopping at the antique mall the other day and picked it up for a song. Get it . . . song. I crack myself up sometimes.
One of the dealers at the mall had a lot of vintage Christmas stuff for very, very cheap. Way cheaper than I would have priced it at, but since I was on the buying end of the transaction, I wasn't complaining.
I scanned the sheet music for you so you could use it for crafts, if you like. Or for playing on the piano if you are one of those talented type of people.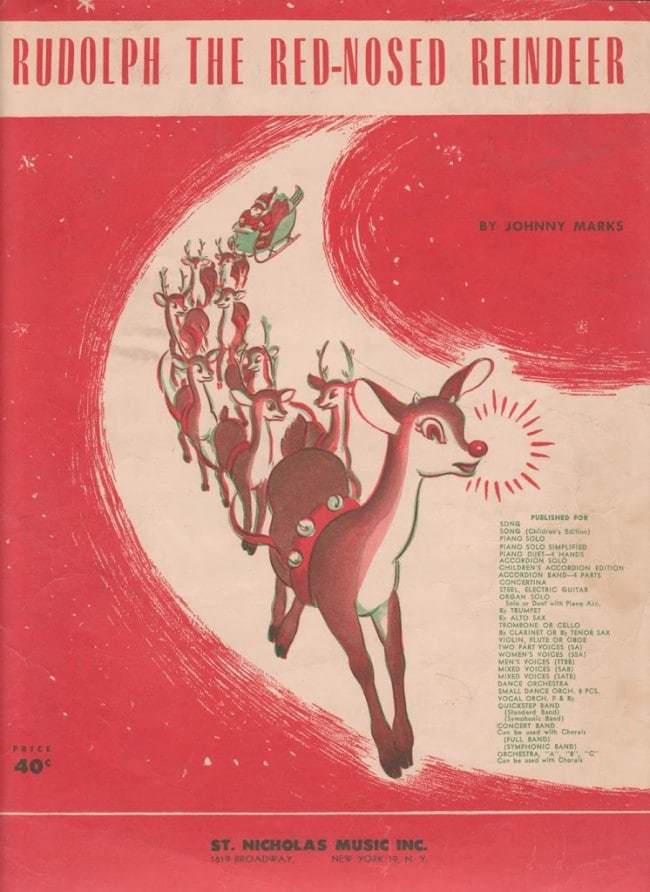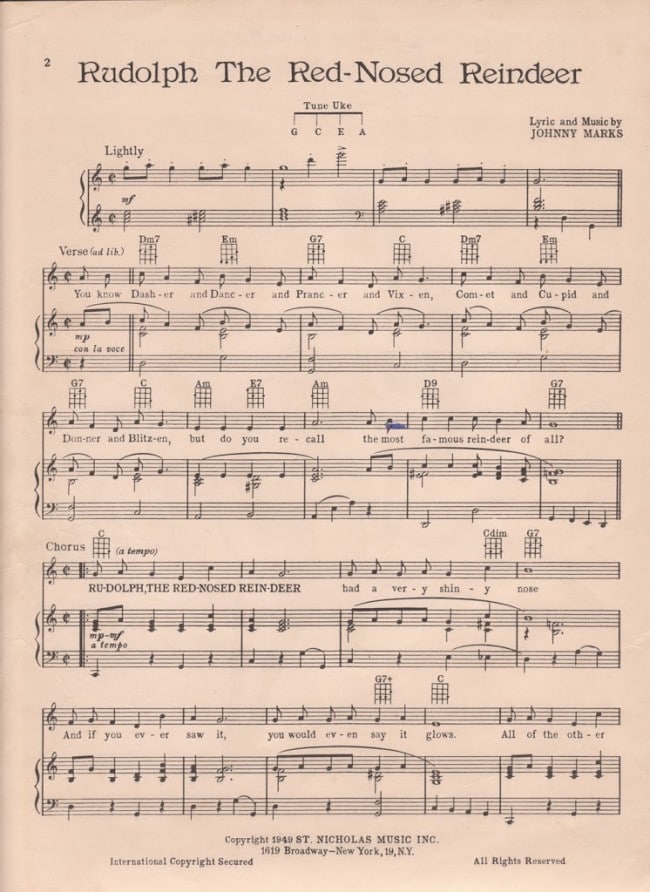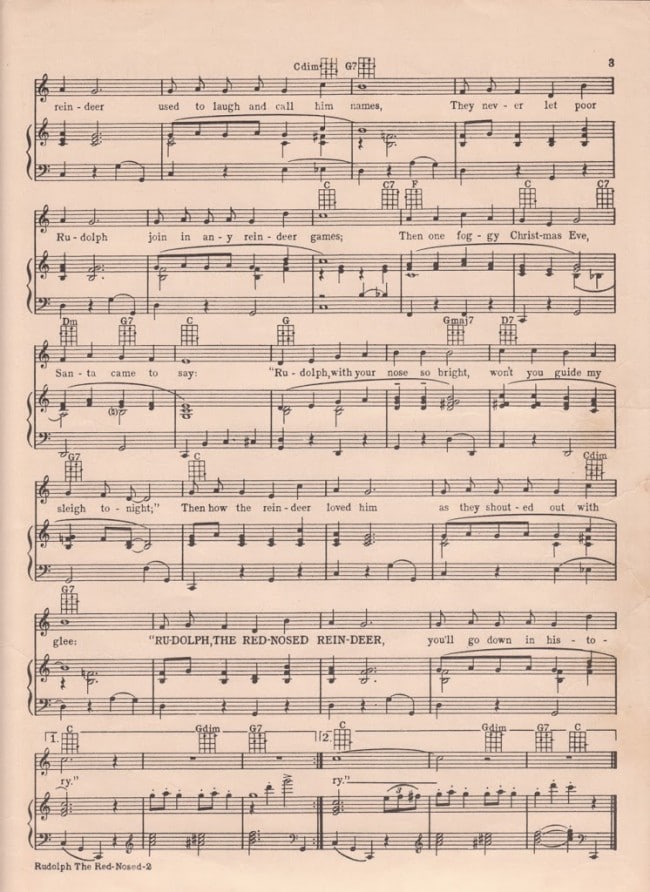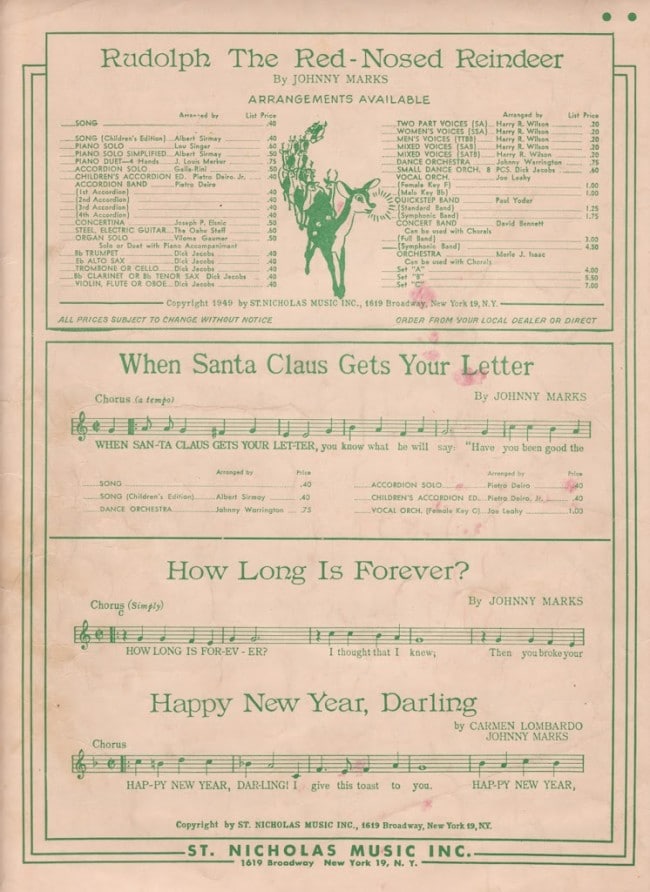 I also made a naked Rudolph png file for you (no background).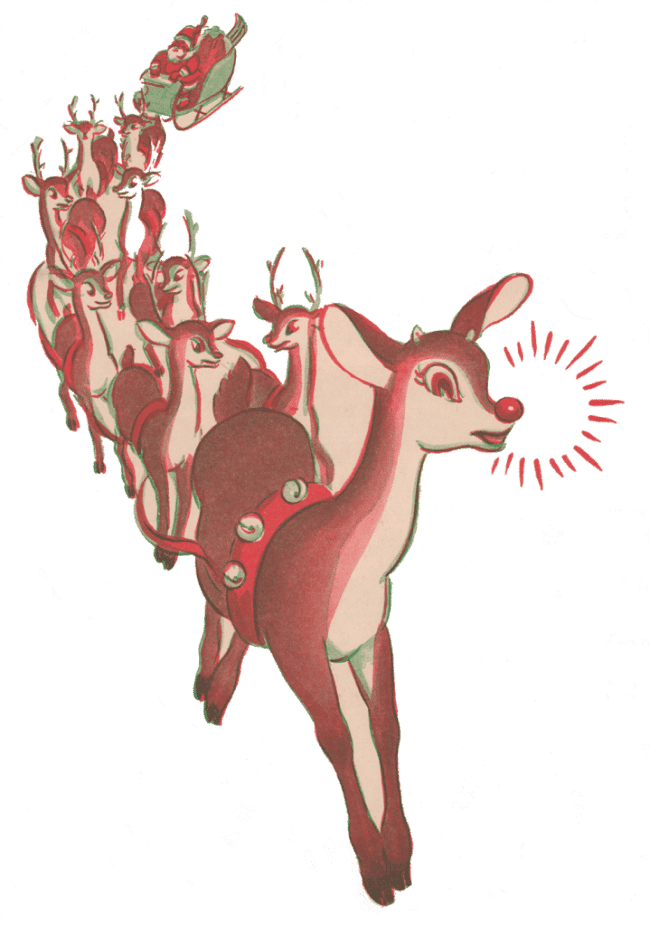 Now, I've got my own theories on why he always has a red nose, but I don't want to accuse him of drinking and driving until I have proof. We can always work on getting him into rehab AFTER the holidays! I need my gifts THIS year.