Last year, my niece and her daughter made us some very cute marbleized coffee mugs as Christmas gifts. And they were made with nail polish!!!
So for fall this year, I thought I would try my own hand at this oh-so-trendy nail polish trick and make a marbleized pumpkin.
Now, when I try to be all trendy and hip and cool it normally backfires in my face.
Clogs in high school. Nearly broke my ankle.
Big hair in the 80's. Too many hairspray in the eyeball incidents for me.
Skinny jeans. Let's just say the muffin top struggle is real.
But I was undeterred by past trend-setting follies, so off I went to the dollar store to buy some cheap pumpkins . . .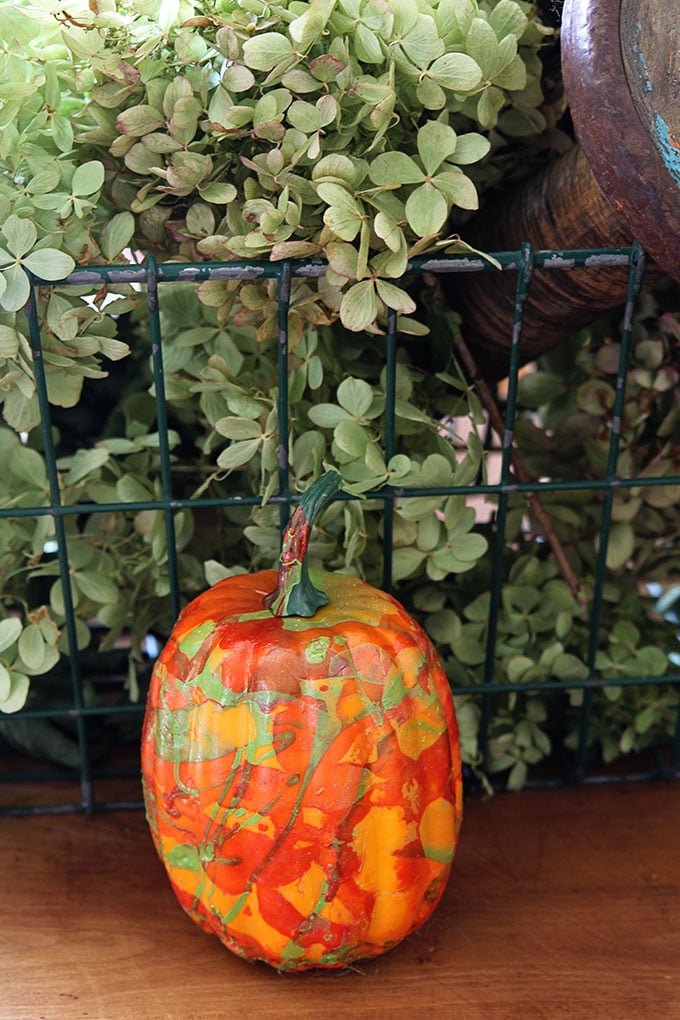 How To Make A Marbleized Pumpkin With Nail Polish
Supplies:
dollar store pumpkin
disposable bowl tall enough to submerge pumpkin in
Water - very warm
A few bottles of nail polish
paper towels
toothpicks
twine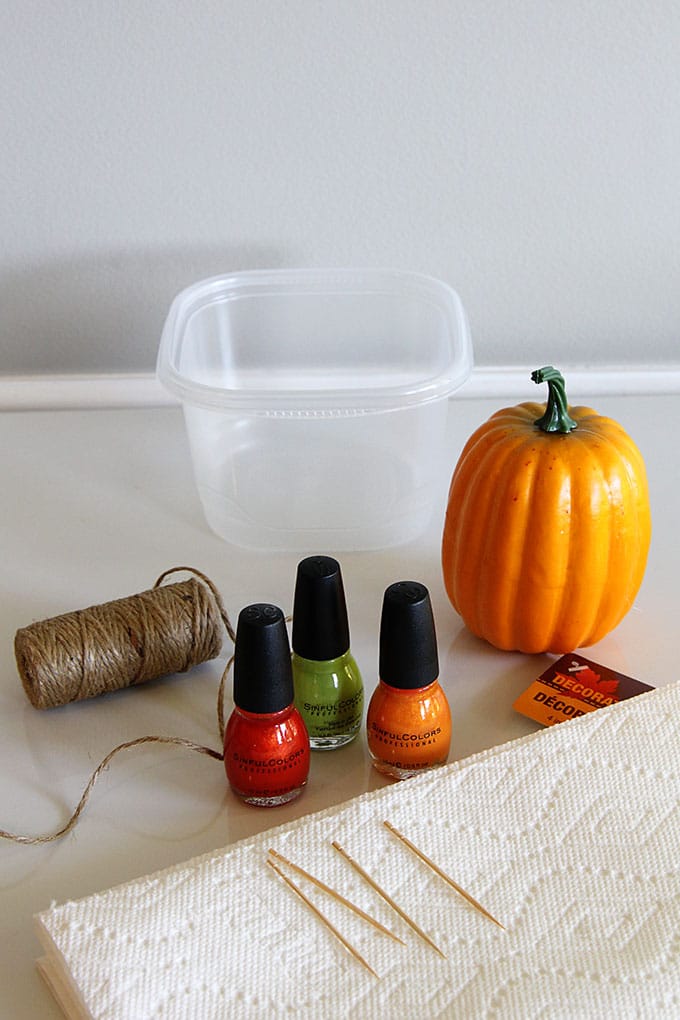 Instructions:
Fill bowl with very warm water. The warmer the better, but if you're fond of your fingers, not boiling.
Tie twine around the stem of the pumpkin, so you don't get your fingers all goopy.

Add a few drops of each color of nail polish in the water.
And run a toothpick through the water to swirl up the nail polish a tad.

As quickly as humanly possible, submerge your pumpkin into the water and bring it right back out. Seriously, the key is to add your nail polish and almost immediately dunk the pumpkin. If you dilly dally around, the nail polish will start to harden and you will end up with gloppy spots on your pumpkin.

Set your pumpkin on the paper towel to dry.
If you want to dunk it again for more color, take a paper towel and wipe off any nail polish setting on top of the water. Add more fresh nail polish, swirl with toothpick and dunk away.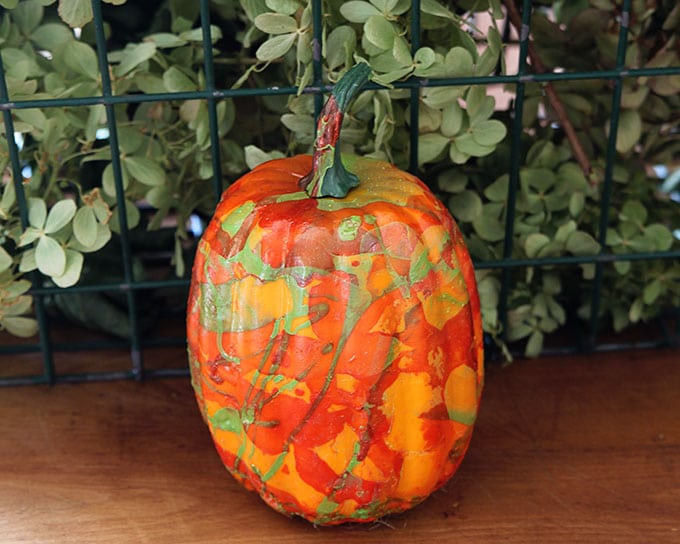 OK, confession time.
I almost called this project a big old CRAFT FAIL. Why?
Exhibit A - This whole project is STINKY. Hot nail polish fumes will smell up your house for a few hours, so you may want to do this project outside (and hope the neighbors don't think you're running a meth lab).
Exhibit B - I dunked that little pumpkin four times before I got it looking anywhere near what I was picturing in my head (notice the globs-o'-polish in the 2nd to last photo).
Exhibit C - The pumpkin I bought at the Dollar Tree was BRIGHT ORANGE. If I did the project over again, I would probably use a white one so the marbleizing would look fancier
Exhibit D - And probably the biggest reason is . . . I'm not sure if I like the look??? I'm pretty much of a traditional orange and black vintage Halloween kind of girl. So swirly marbleing is outside of my vintage loving comfort zone.
What do you think?
Fail?
Or The Most Fantastic Pumpkin Craft EVER?