I have some more Fall decor to show you - no yawning please! Since I was sick with a cold for what seemed like months, now that I'm feeling better I am on a mission to get my Fall decor out of the storage boxes.
This is what my wood stove looks like normally (notice Otis the cat on the chair)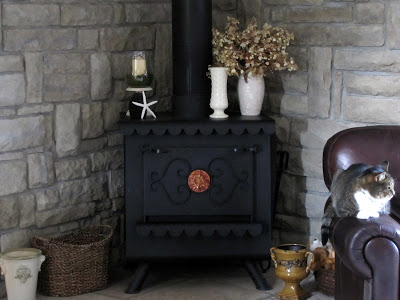 and here is its Fall look (notice Otis the cat on the chair - yep, he loves that spot).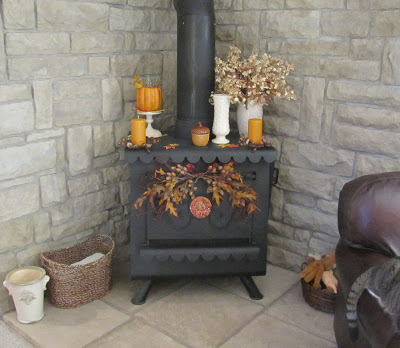 It's sort of an acorn theme.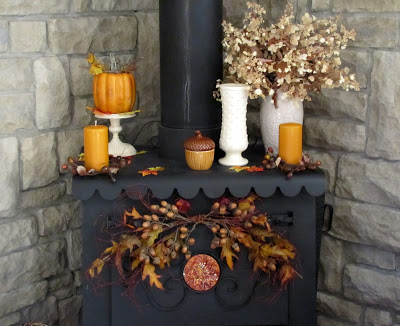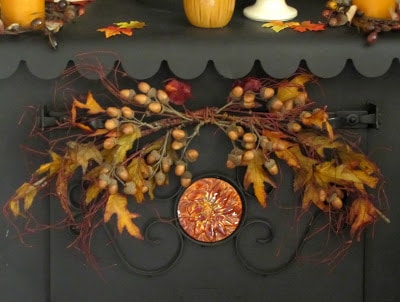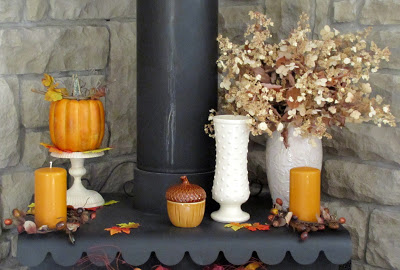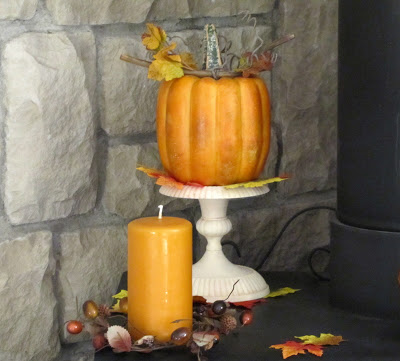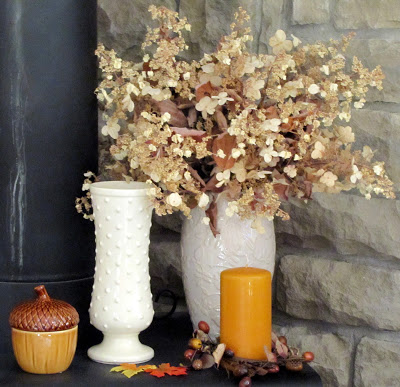 Thanks to Diana over at Nana Diana Takes A Break I now know that this ugly unique orange ceramic thing on the wood burning stove is supposed to represent fire. That woman is a wealth of strange information!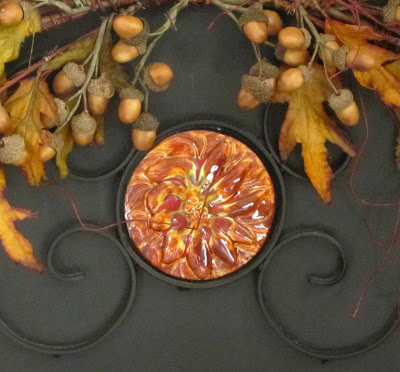 Nothing says Fall like acorns (except leaves, pumpkins and candy corn of course).