There's just something about vintage children's books that brighten my day. The innocence of the children in the drawings and the bright colors used in the books make me smile.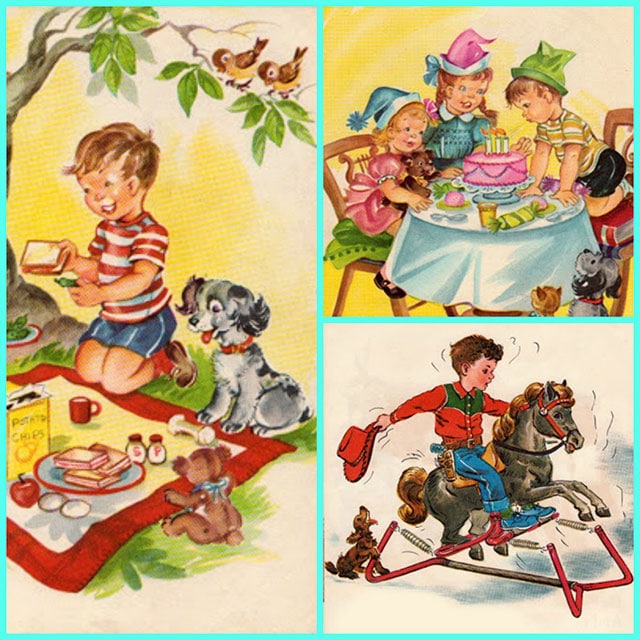 Here are a few of the children's books in my collection.
Not Quite Three written by Helen Wolf and illustrated by Martha Castagnoli. Copyright 1954 Whitman Publishing Company.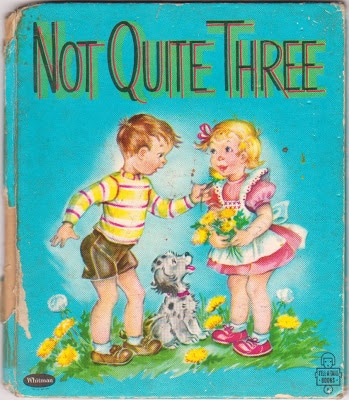 Sorry to say there is no real story here, but is basically a bunch of one or two page stories about some kids that are almost three years old.
They talk about having a picnic,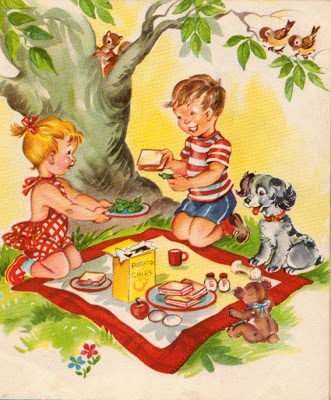 going to Grandma's and Grandpa's,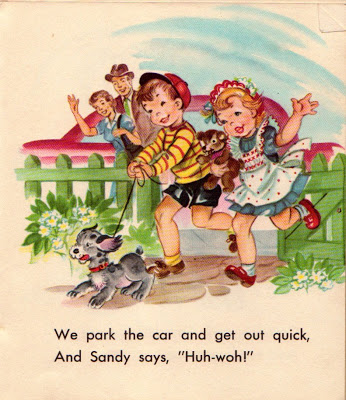 playing dress up at a tea party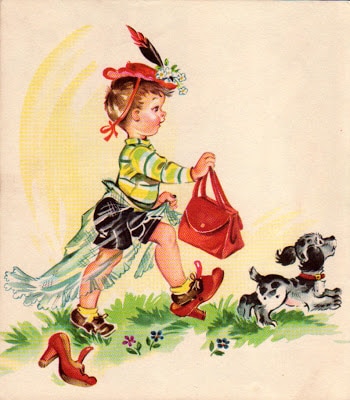 and what their third birthday party will be like.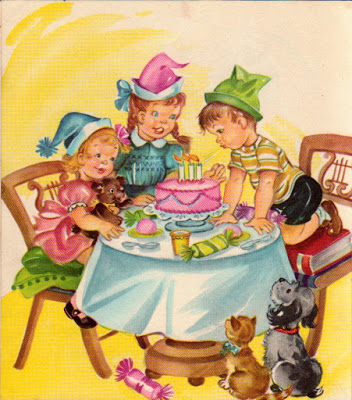 This book is Christopher John's Fuzzy Blanket written by Dorothy Haas and illustrated by Florence Sarah Winship. Copyright 1959 Whitman Publishing Company.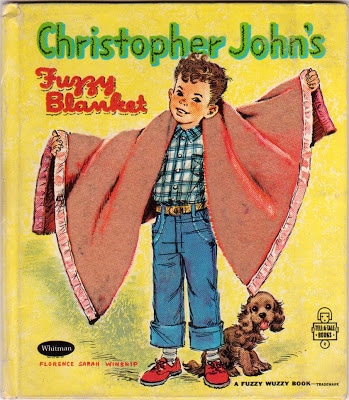 It is a story about a boy that has lots and lots of toys,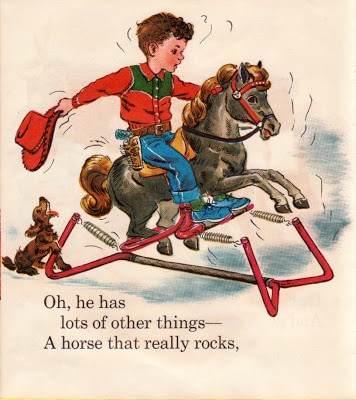 but his favorite thing to play with is his blanket.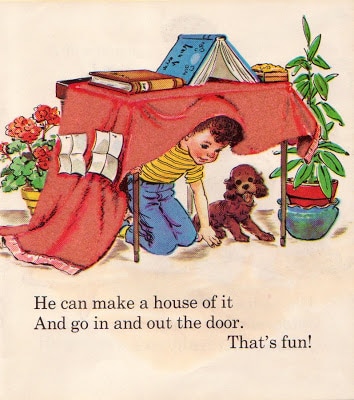 The thing that fascinated me about this book as a kid was that his blanket was fuzzy. The book actually had fuzzy stuff on the drawing of the blanket! How cool is that!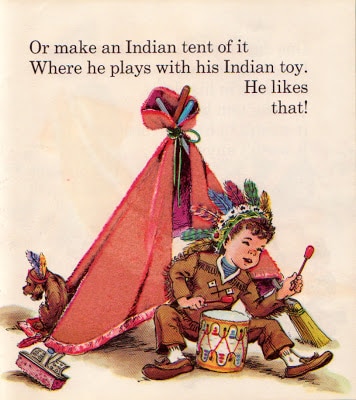 Peter Pat and The Policeman written by Catherine Stahlmann and illustrated by Dorothy Grider. Copyright 1958 Rand McNally & Company.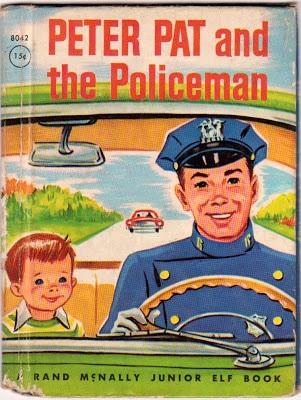 It is the story about a five year old boy who thinks since he is old enough to go to Kindergarten that he is old enough to explore his neighborhood all by himself.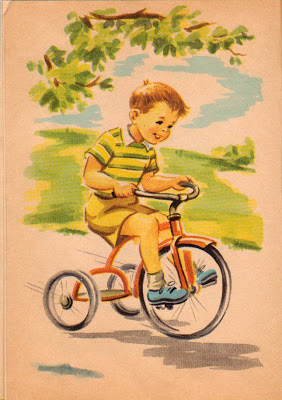 And of course, that doesn't end up well and he eventually gets lost.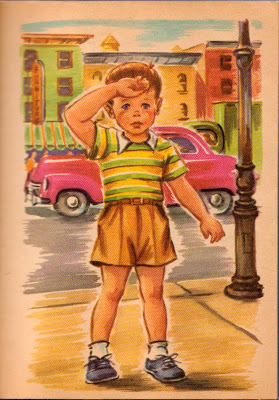 But Mr. Policeman helps Peter Pat get back home.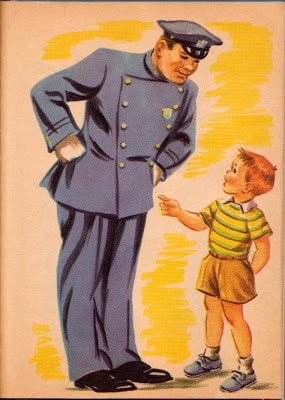 Don't you wish we still lived in the innocent world depicted in these books? Then again, maybe it never really was that way.
I guess during the 50's and 60's you had to deal with the threat of nuclear war, underground shelters and duck and cover drills.
And then in the 30's and 40's you had Hitler and WWII, so yeah, maybe it wasn't all that it was cracked up to be.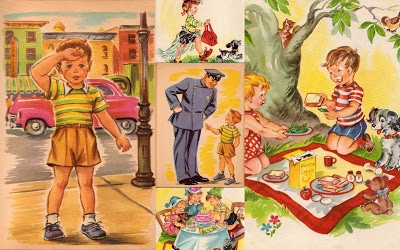 But I so love the illustrations!

If you like this type of thing, I have a few other vintage illustration printables for you - Vintage Dog Illustrations and Vintage Animal Illustrations