When I was unpacking my Fall decor this year, I kept walking around the house with a handful of my fake-ola Fall leaves trying to find an appropriate vase to put them in. I wanted to use them in my Fall decor, but I had used them so often in past years that they just seemed old and dated to me. And boring with a capital B!
Yes Pam, it's Fall and we're leaves. Yippity do da!
I walked past my wooden ice cream bucket in the living room and threw them in it just to free up my hands, so I could finish up with some other decorating. And the next thing I knew I was digging the color combination.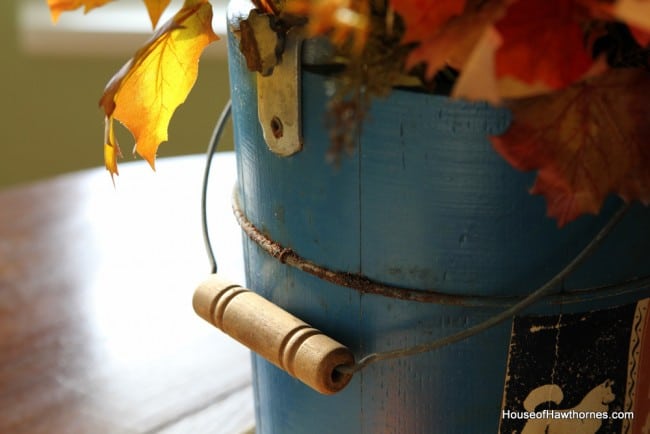 So much so that I put my concoction on my kitchen table.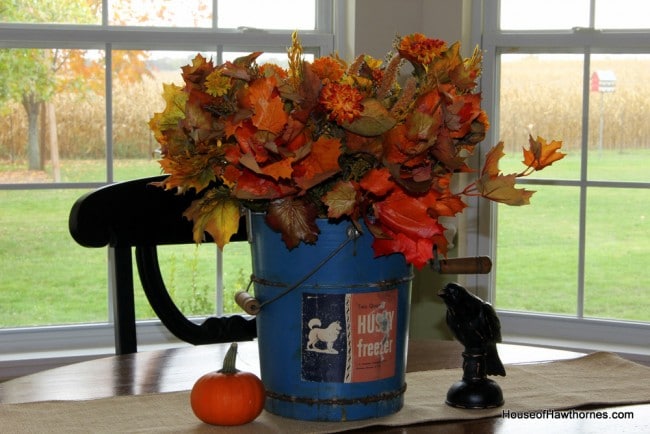 Orange and turquoise. Who would have thought?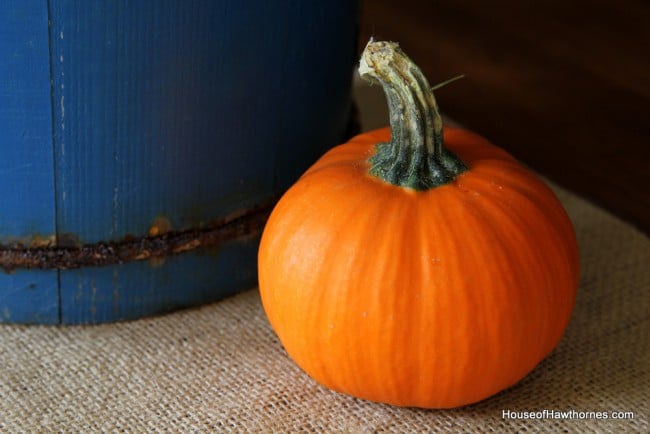 Well, Howard Johnson for one.
Seems like I'm a good 50 years too late for that color combo to make headlines.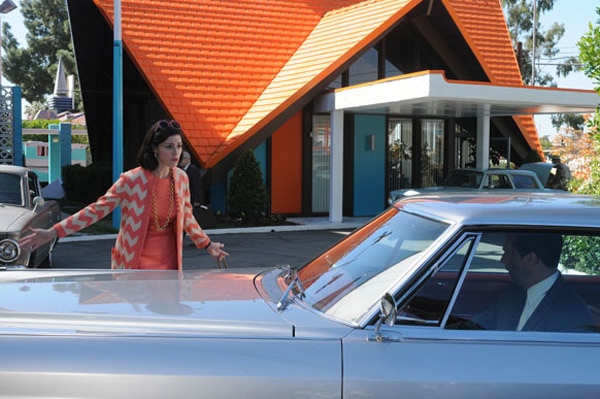 Fried clams anyone?
Did you see the Mad Men episode when Don Draper and Megan visited a HoJo's? Loved it. And loved Megan's chevron pattern jacket. That whole show was one big helping of vintage goodness (with a scoop of excessive smoking, drinking and sex on top). I miss it.
Speaking of turquoise, here's a little turquoise velvet pumpkin that I bought from Polly's shop, Georgie Emerson Vintage, the other day.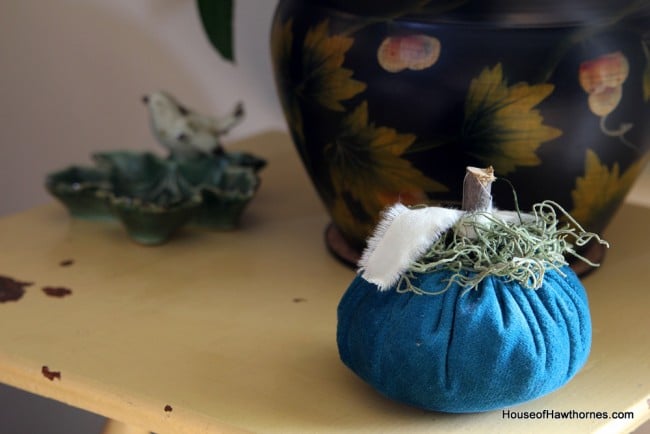 I had already bought the fabric for my DIY fabric pumpkins at that point, but fell in love with the little turquoise guy, so I picked him up as inspiration to get off my butt and make some of my own.
I like the wooden twig stem idea, because no pumpkins were hurt in the making of this one (I felt a little bad for popping off the stems of perfectly good pumpkins for mine).
So have you tried adding a little turquoise into your Fall decor?