Is it too early to be talking about Christmas?
In thrift stores, you sort of have to buy when you see it and this week my local thrift had put out a ton and a half of Christmas decor. I dug through it all (travel size bottles of Purell are my friend) and only came away with one thing, but it was a doozy.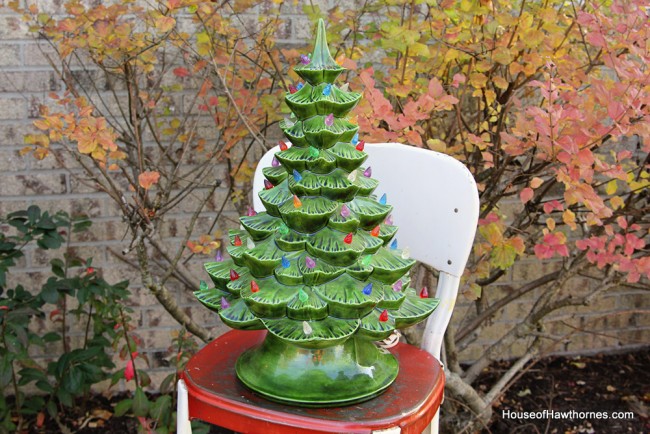 Isn't she perty?
Did every single household of the 70's have one of these? I think they are sort of in the same category as glass grapes on the coffee table (we had gold ones).
My Mom went through a rather brief phase of making ceramics and made a tree very similar to this one. And that's the type of tree I thought it was at first, but it says Arnel's on the bottom which appears to be a manufacturer's name.
On ebay these puppies have gone for up to $109.00 recently. I paid $6.96 at Volunteers Of America. Are you starting to love it more now?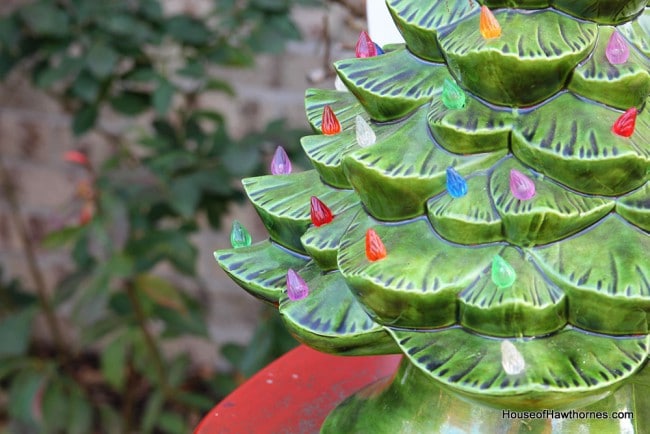 It's missing a few of the light pegs which I'll pick up on ebay, but other than that it just needs a good bath and it's good to go. I'm already planning where I'm going to put it and how I'm going to make it look as cool as I already know it is. Because I'm really grooving on this tree!
So the question of the day is - do you love it as much as I do or is it too way too funky for your taste?