It's time.
The peonies are here!!!
I know. Crazy, right? After this incredibly stupid winter and totally frustrating spring, the peonies decided to put on a show after all.
This vibrant pinkish-purple variety is called Victoire de la Marne. The "official" books call it a purple-red variety, but I swear mine are always more of a dark hot pink.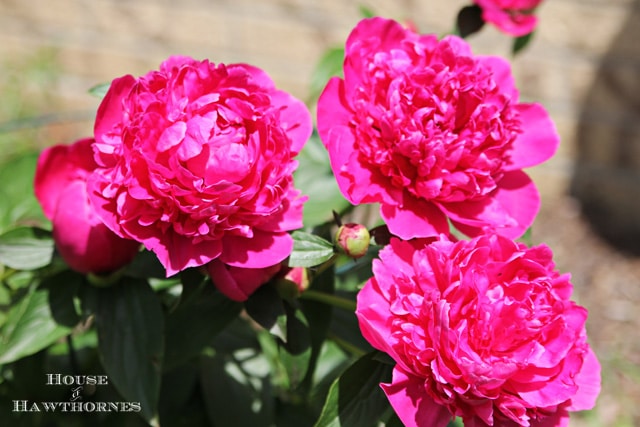 BTW, this photo is straight out of the camera, except for the watermark. If I would have tweaked it at all, the peonies may have blinded you.
Duchesse de Nemours is a beautiful white one. I can see this in a wedding bouquet. It's very virginal!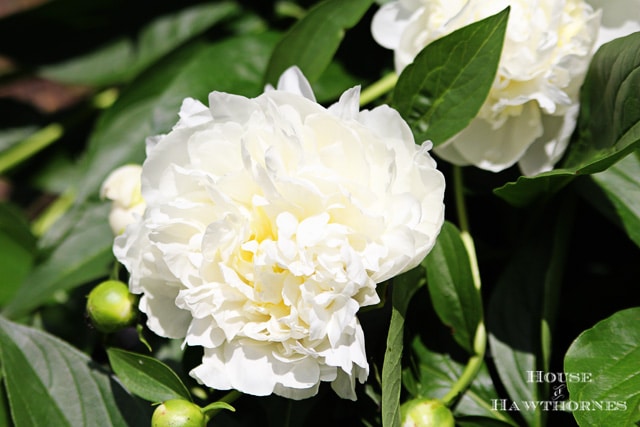 And my Sarah Bernhardt would be a delicate light pink, if it was actually blooming on time. This is the only bud that is even remotely close to opening right now.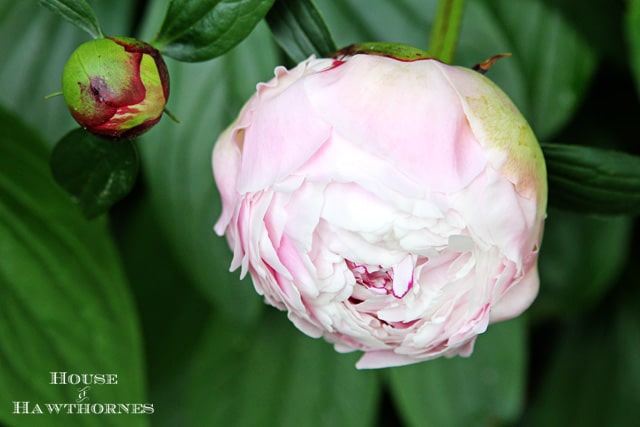 Well, I'm off to some garage sales today, field day at my son's school, grocery shopping and buying some more flowers for the garden. And no really huge plans this weekend, just the normal picnic and parade-type stuff.
What are you up to this weekend?