Last year when I was making hypertufa containers, I tried to make a hand to hold succulents like I had seen on Pinterest.
I broke my fingers. It was not pretty.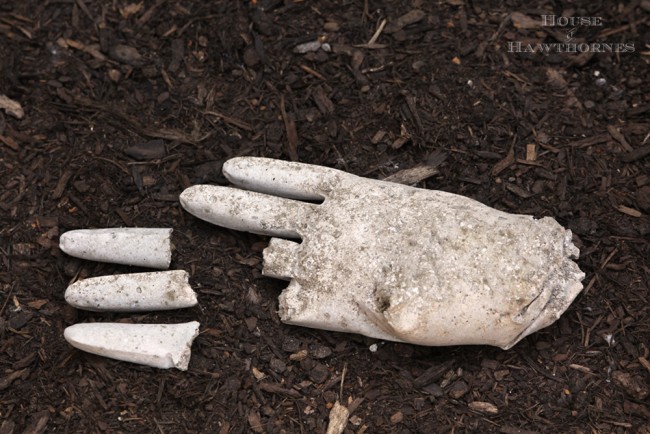 But, I wasn't going to let losing a few fingers keep me from my dream, so this year I decided to try again.
I used Playtex gloves as my hand form. And my gloves came with free flower seeds. Score!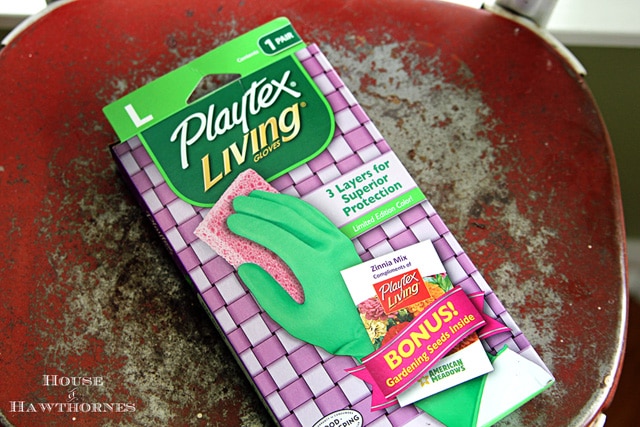 I sprayed the inside of the glove with Pam cooking spray (named after me, because I'm so slick).
And wound up this florist wire onto a pencil to make these little corkscrew thingies and stuffed them in each finger (sort of like using rebar when they pour a concrete slab)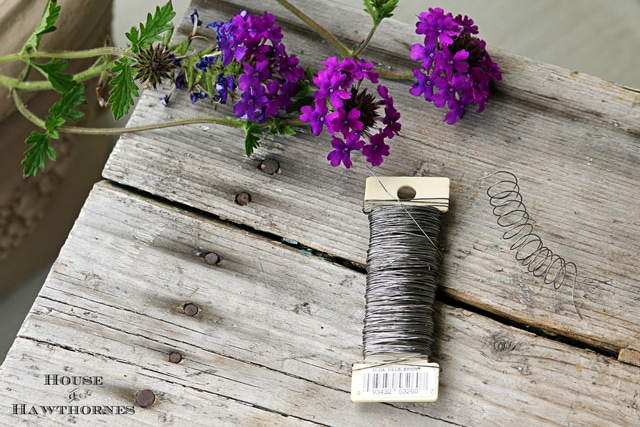 See my post on hypertufa containers for the recipe and safety instructions for making basic hypertufa. Since I wanted to make my hands super strong this time, I altered that recipe by doubling the amount of Portland cement used for this project.
I mixed up my hyertufa and stuffed the glove with the mixture, taking extra care to squish it down to the tips of the fingers.
After it was fairly full, I put tiny pin pricks in the end of each finger (of the gloves, not my own fingers) to let out a little trapped air and allow the fingers to be completely filled.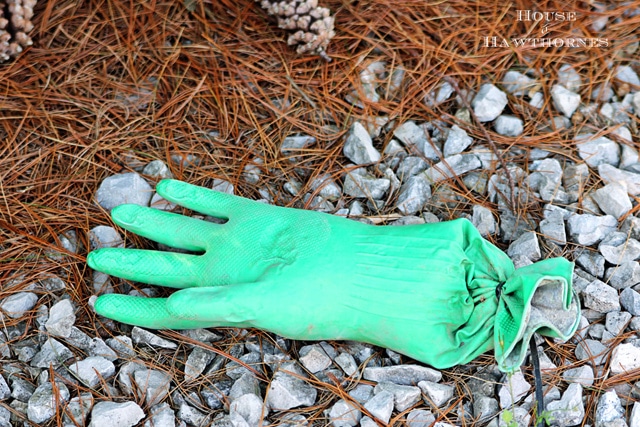 I put the filled glove in a plastic bag and let it cure for 7 days.
After it had cured, I used a razor knife to cut the glove off of it. Razors are sharp. Please do not cut yourself.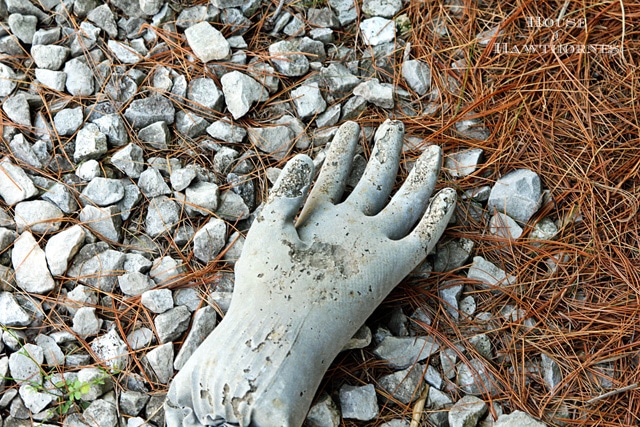 A slightly curved hand would have made a better planting surface, but I sort of like the hand coming out of the ground look!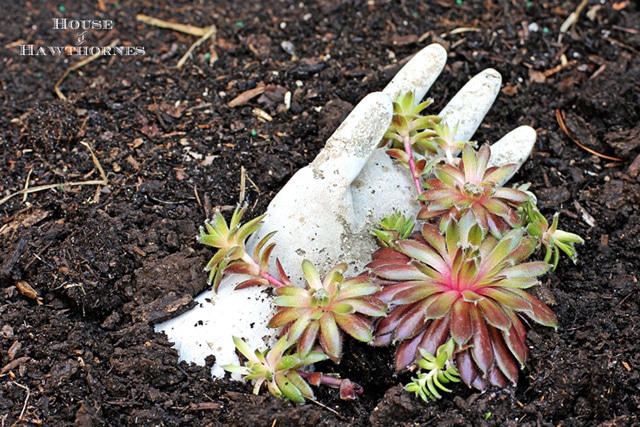 It's very Addams Family-ish! In a cute way.