I stopped by Green Lawn Cemetery in Columbus yesterday to see if the Boy Scouts had put the flags out for Memorial Day yet.
They had.
So many flags.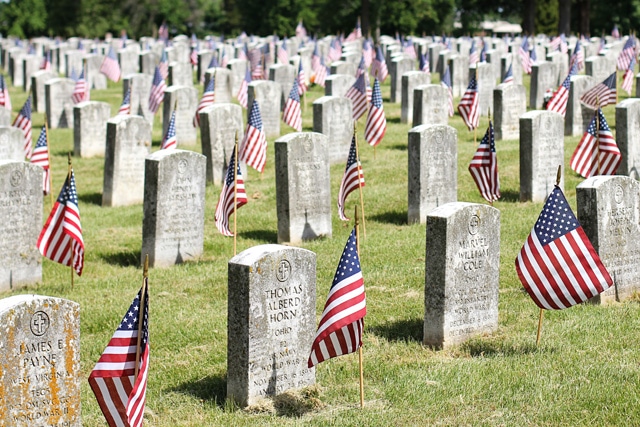 I would dare anyone not to tear up at the beauty of it. The deep meaning of it.
Today is a day to remember those who have died for their country. That deeper meaning sometimes gets lost in the three day weekend, picnics, mattress sales and all that jazz. So take a moment to reflect on where our country would be if not for the ultimate sacrifice of these men and women.
Thank you to all who have served.
You can see more of the beauty of Green Lawn Cemetery in my Memorial Day post from 2011.