I have been holding out on you. Well, sort of.
This whole blogging just a few times a week thing has me a little disorganized and when looking through some photos last night it occurred to me that I hadn't shown this batch of garage sale finds.
From two weeks ago!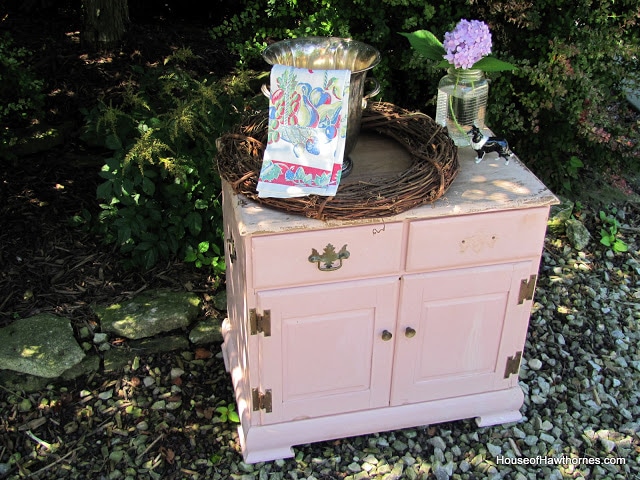 When I pulled into the driveway of this garage sale, my eye was immediately drawn to Miss Pinky. In a sea of 1980's furniture sitting on the lawn, she stood out.
I sauntered over to the cabinet (don't want to look too interested in it) and from five feet away saw the $5.00 price tag on it. So I darted over to the homeowner (so much for not being too interested in it) and paid for it without even opening a drawer on her.
It was one of those items that on a quick glance looked like the kind of cabinet I like. You know, vintage!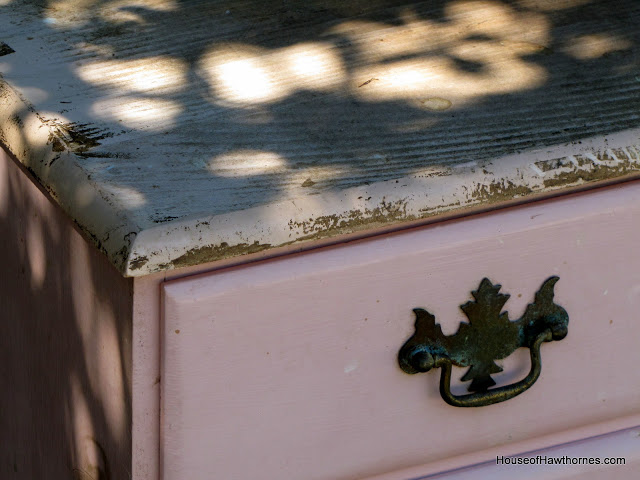 But when I got it home, I looked at it more closely and I think it is one of those pieces from The Unfinished Wood Store.
I could be wrong, but the feet don't look right to me. Not of a vintage style.
You win some, you lose some. Well, for $5.00 I don't know if you ever lose.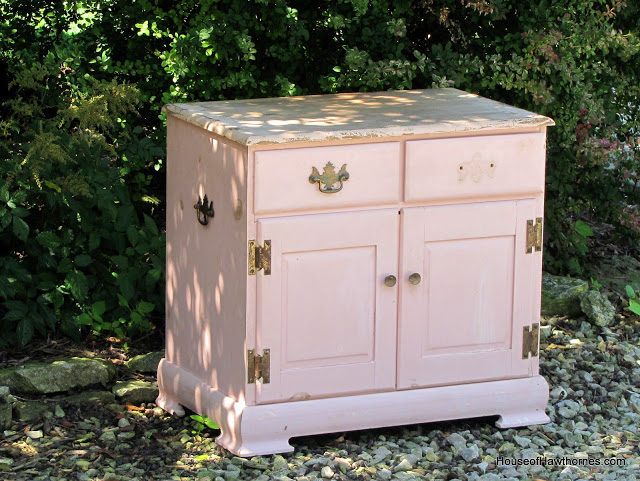 I think I'll paint it, put some new hardware on it and put it my husband's office. He actually said he doesn't care if it's painted or not, but there's something about a pink cabinet in the man cave that is unsettling.
My next stop that day was at a church rummage sale where I found this cute vintage towel for $1.00. It is so crisp and stiff that I don't think it has ever been used.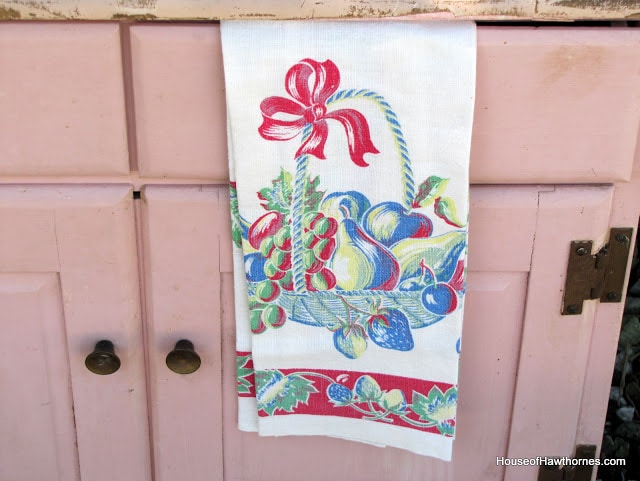 The dog was $1.00 also. I am almost, maybe, sort-of collecting old china dogs (I feel like such a Grandma admitting that).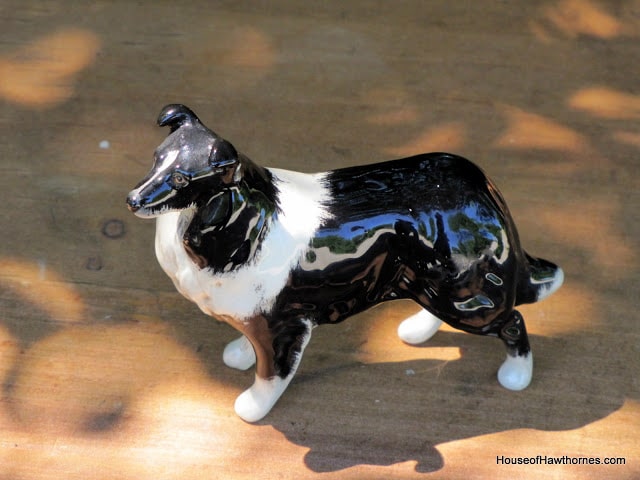 I found this weirdly patterned glass jar for 50 cents.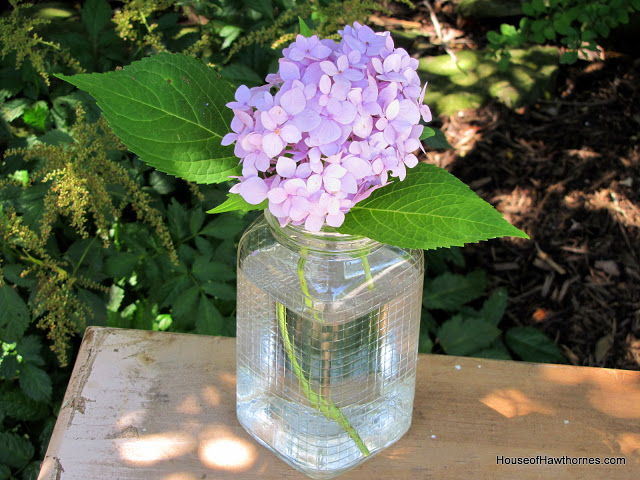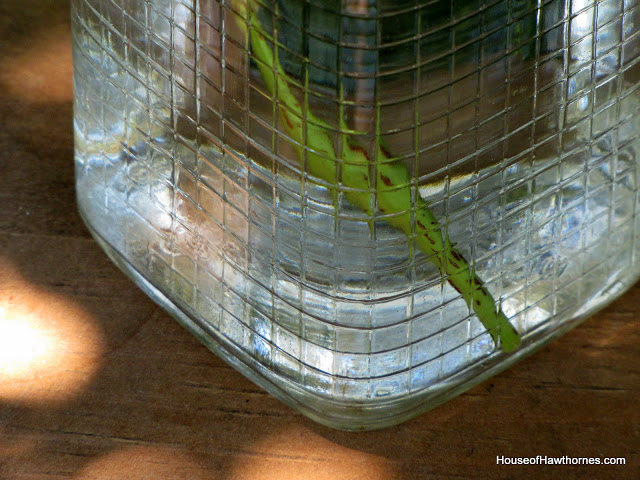 And a Gorham silverplated champagne bucket.
It did not have a price on it, so I asked one of the workers at the rummage sale about it. She flicked it with her fingernail and said it was a tin pail (did she think it was a mop pail?) and asked if I thought $3.00 was too much for it.
I have a special place in my heart for church rummage sale volunteers. Unlike my Hull vase purchase in May, I didn't leave an extra donation for the church though. I was in such a rush that day that I forgot.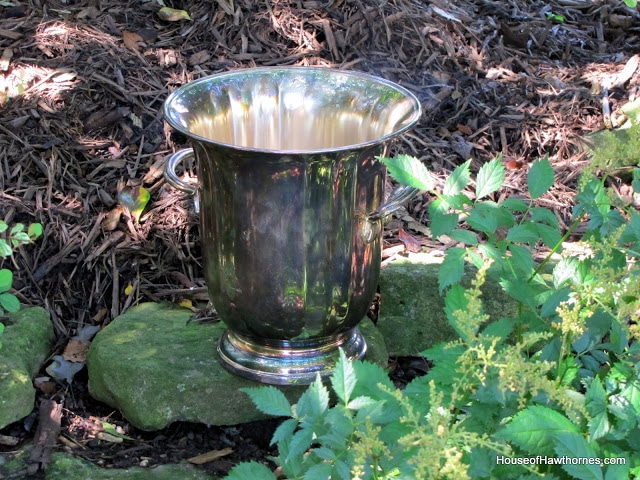 I am going to a HUGE church sale this coming weekend, so I will have a chance to redeem myself there.
I am linking with Rhoda at Southern Hospitality for Today's Thrifty Treasures. Rhoda has just announced that she is a finalist in a cooking contest and is being flown to California in a few weeks! Check out her Southern Chicken and Dumplings recipe. It looks yummy!
Also linking with Linda at Coastal Charm for Nifty Thrifty Tuesday and Leigh from Tales From Bloggeritaville for Thrifty Thursday.