I thought you'd be interested to see some of the things that I did to make my little lamp vignette on my last post look prettier. Maybe prettier than it deserved to be.
First of all, I rotated my primrose so the best side showed. The ugly wrinkled up flower was turned toward the back.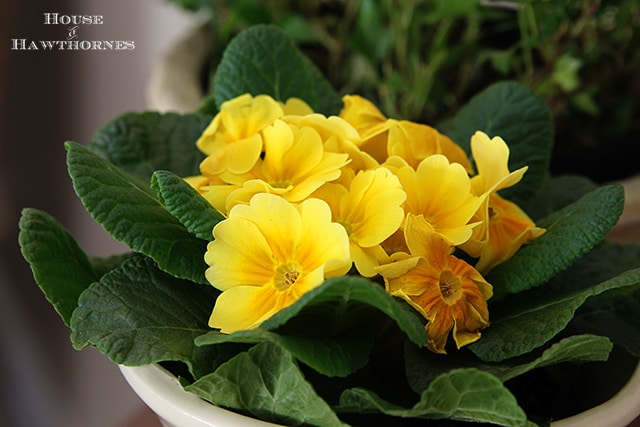 No ugly flowers will be seen here!
I put the lamp on the books to make it taller. But, then the lamp was leaning a bit because stacked books aren't level, so I folded up a piece of paper towel and propped up the lamp a bit.
Of course I wasn't going to show you THAT in the original photos.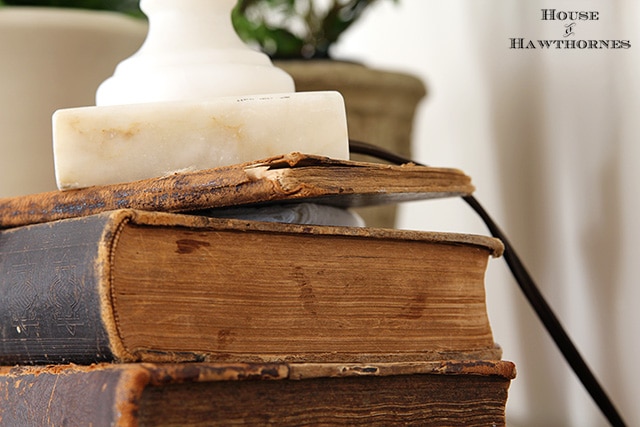 No unsightly paper towels will be seen here!
The shade I bought was one of those ones that attach to the lamp by sitting right below where the light bulb screws in. But the shade was hanging too low for the lamp. It looked wonky.
In order to make it look like it fits, I needed something to raise the shade up a bit. Enter the calculator I keep in my junk drawer to do the trick.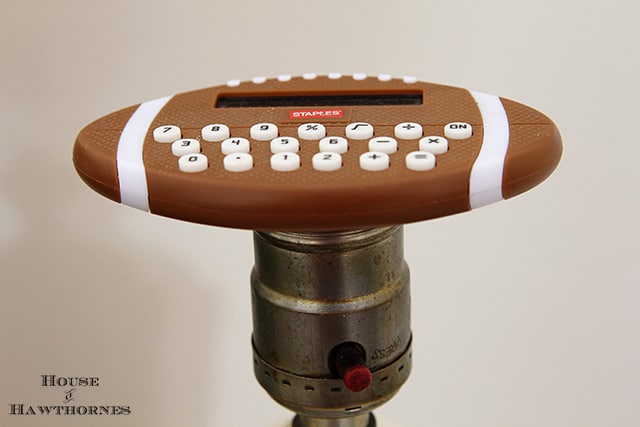 No wonky shades will be seen here!
And you may be noticing that if the calculator sits there, then there's no room for a light bulb in the lamp. So yeah, there's no light bulb in that lamp and it's not plugged in anywhere.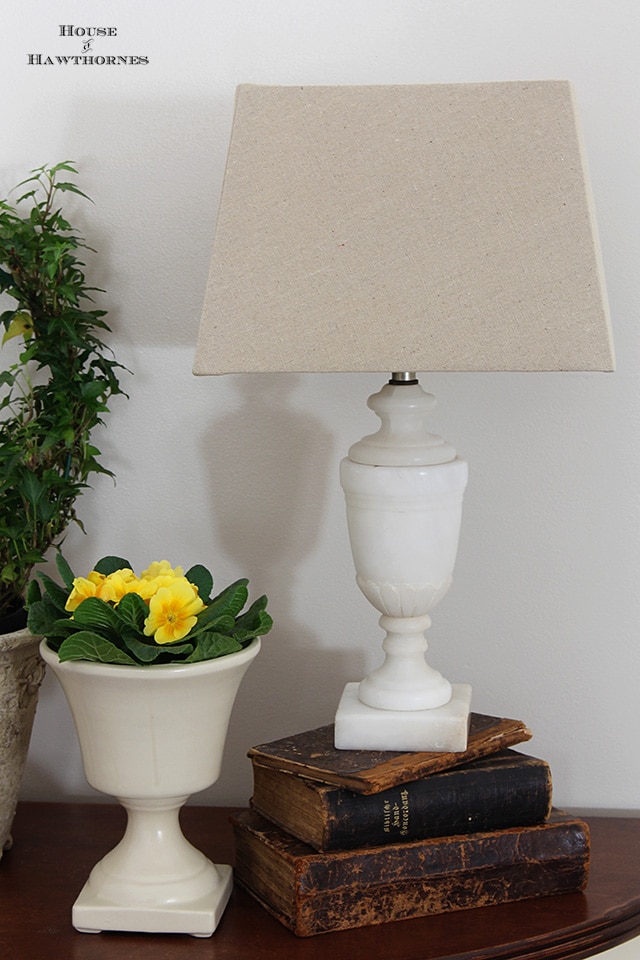 And that brings me to my point here (because, really, there is a point). Increasingly in blogging, the photos you see involve a lot of smoke and mirrors and are veering farther and farther from real life.
There's a lot of pressure on blogs to show magazine worthy photos. Over the top ideas. And out of the world projects that are so wild that no one would actually really have them in their house.
I don't know when blogging took the turn from being a creative outlet for women to share their ideas and crafts and meet other like minded people and in many cases make a living . . . to trying to be an issue of House Beautiful magazine. I'm quite sure I don't like that turn though.
The main reason I'm not a fan of the big one-eighty is that authenticity and truthfulness often gets pushed to the side in favor of the WOW shot. It's too easy to stage a photo for photo staging effect only.
And let's face it, you rarely see a blogger disclose that their blog is a fairy tale version of their life. Or they made that project just for their blog photos and now it resides at Goodwill. Or their home is not at all what it would look like if you knocked on their door right now.
It's all about pageviews, popularity and Pinterest. Screw the truth. To heck with values. I got me some more pageviews!!! (that's sarcasm in case you can't tell)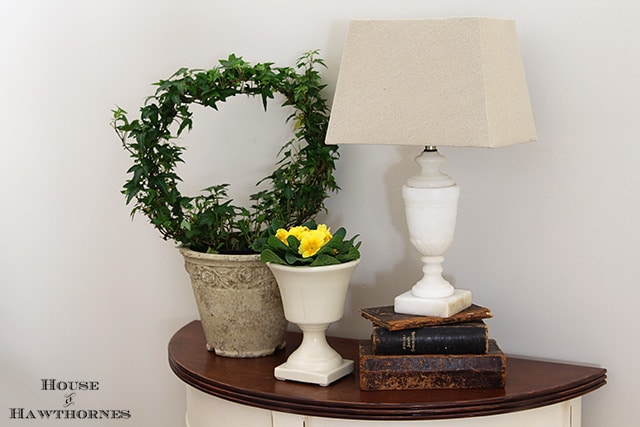 Was my little lamp photo going to kill anyone? No, it's just my tiny little example of a much deeper problem that exists in blogging right now, so I thought it was a good time to bring it up. A problem that I hope gets resolved, so we can all go back to trusting that what we read is the truth and what we see is reality and what we feel is authentic.
So if you felt a little scratchy around your eyes on that last post, it was just me. Pulling the wool over your eyes. And then feeling so guilty about it that I had to confess my lamp sins to you.