Way back when, when I first started blogging and no one in their right mind read my little piece of the internet, I did a post where I showed photos of my Purple Coneflowers.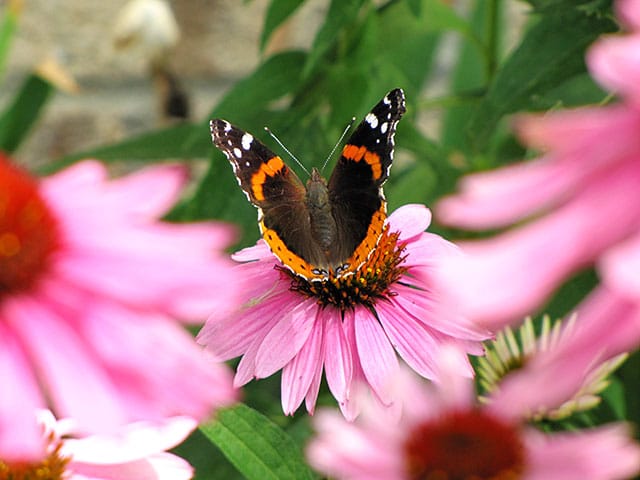 Since it was still a little snowy outside today and I'm feeling the need to at least talk about gardening even if I can't actually do any gardening, I decided to recycle my old photos (how green of me) and share my love of these perky flowers.
This variety is Echinacea Purpurea Doubledecker and is supposed to have another tiny coneflower perched on top, hence the doubledecker in the name.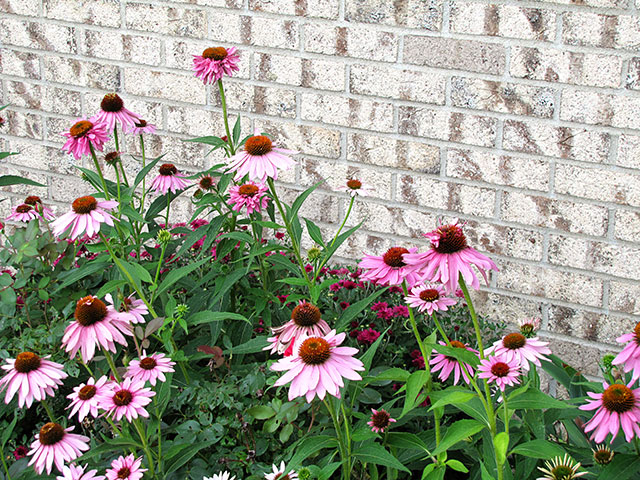 Unfortunately, these guys never got the memo, so they look like your run of the mill coneflowers.
Purple Coneflower (Echinacea Purpurea) is easy to grow. I really do nothing to them besides cut the dead stalks down to the ground in late fall. You gotta love a no fuss, no muss plant.
Best of all, the color is magnificent (think dark pink rather than Barney The Dinosaur purple).
Plus the butterflies love them.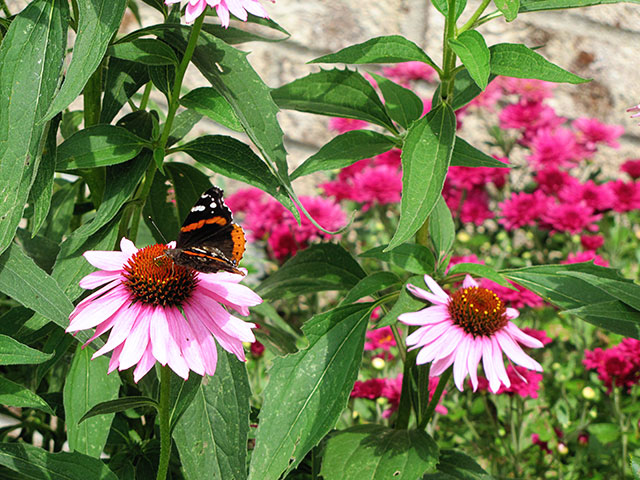 Here are the deets:
Perennial (comes back every year)
Grows in full sun to partial shade.
Hardy from zones 3-9.
Flowers from June through August
24" - 36" tall
Try some in your garden this year. Your eyes will thank you.