Have you seen people making Christmas trees out of regular old stuff?
Last year Laura at Finding Home made one out of toolboxes and crates.
Laurel at Chipping With Charm has a stacked bench Christmas tree.
And just this week, I saw Donna at Funky Junk Interiors had made her crate wall into a Christmas tree like thing complete with a measuring tape garland.
So voila, I give you my Redmon picnic basket Christmas tree!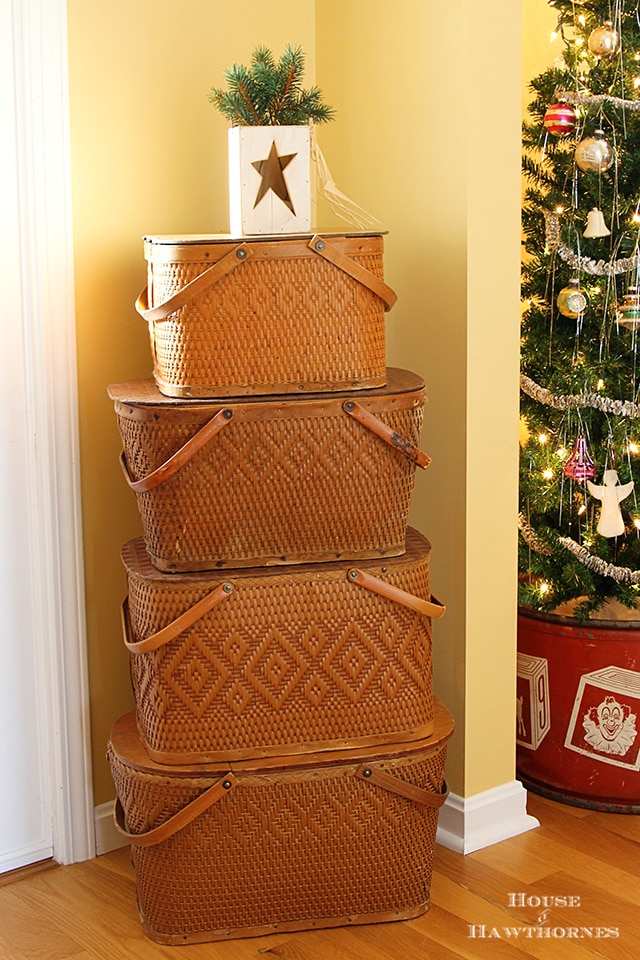 ♫ O Tannenbaum, O Tannenbaum. How lovely are thy handles! ♫
OK, so I pretty much always have this stack of picnic baskets sitting here. But by putting a star-like thing on top, all of a sudden it takes on a whole 'nother look.
The wooden star box is actually a candle holder with one of those battery powered votives in it (didn't want to risk lighting my tree baskets on fire). It looks extra festive at night!
So start stacking, people. Anything can be a tree if you have the Christmas spirit!