If there's one thing you need to know about me, it's that I am smack dab in the middle of the red and green and Ho Ho Ho camp at Christmastime.
And vintage.
To me, Christmas just isn't Christmas without a healthy dose of vintage Christmas thrown in.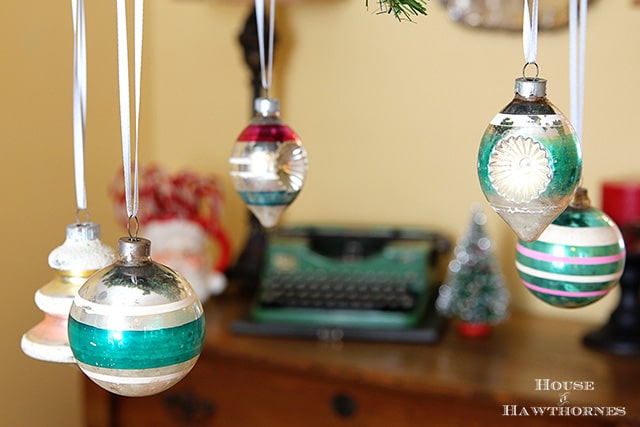 I think it comes from growing up where I can't remember my mom ever buying a single new Christmas decoration. Except for the very, very fake looking Christmas tree they bought in 1970.
Picture green toilet bowl brushes stuck into a wooden pole and you're just beginning to get close to how bad it really looked.
But the point is that we took the boxes out of the attic each year and decorated with what we had.
Who cared that something was a new trend in Christmas decor that year? It wasn't coming to my house! Except that damn tree!
Well, my dining room has a lot of the same type of things that my mom decorated with way back then. Some are actually her decorations (mostly on the tree) and the rest are from thrift stores and estate sales.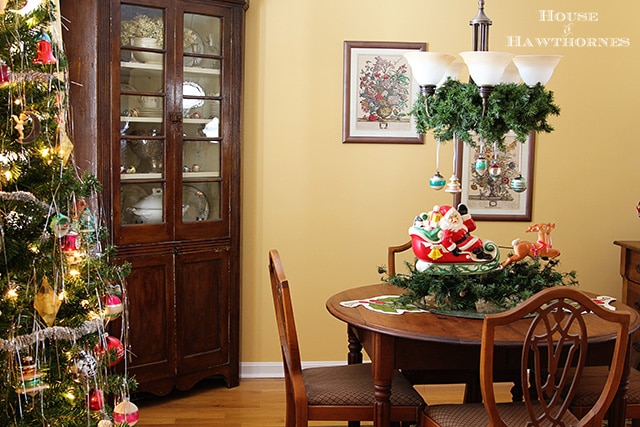 I'll keep the chit chat to a minimum due to the heavy picture load here. (Let's see how long THAT lasts).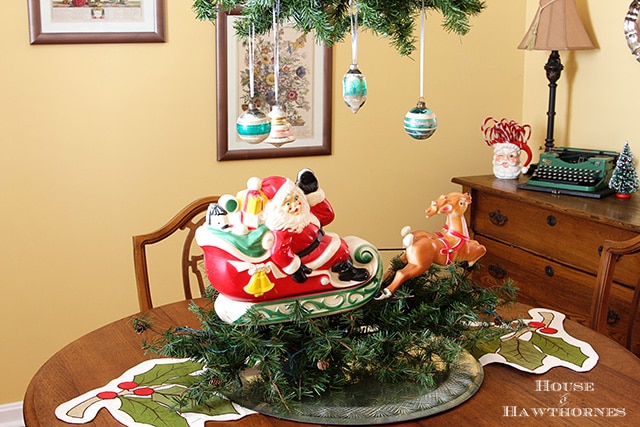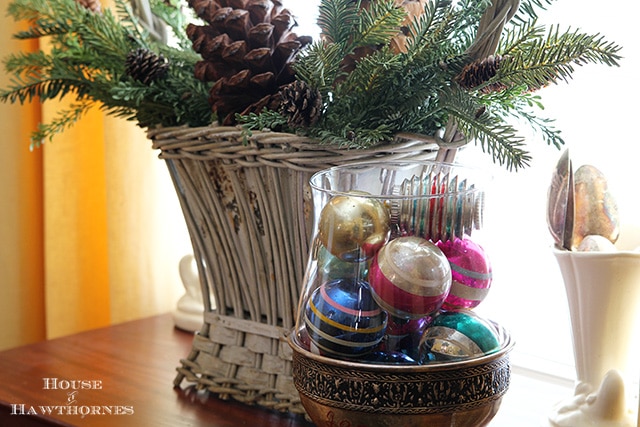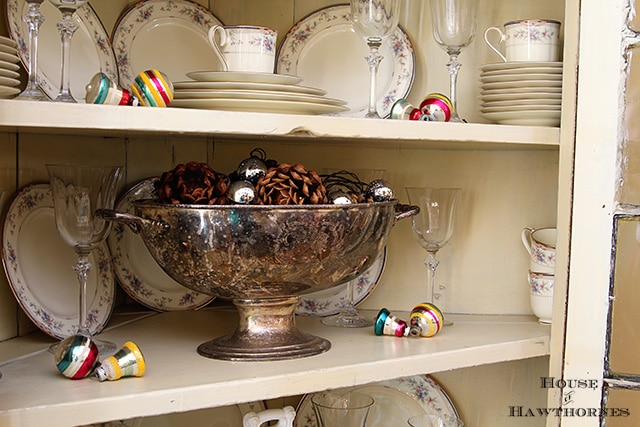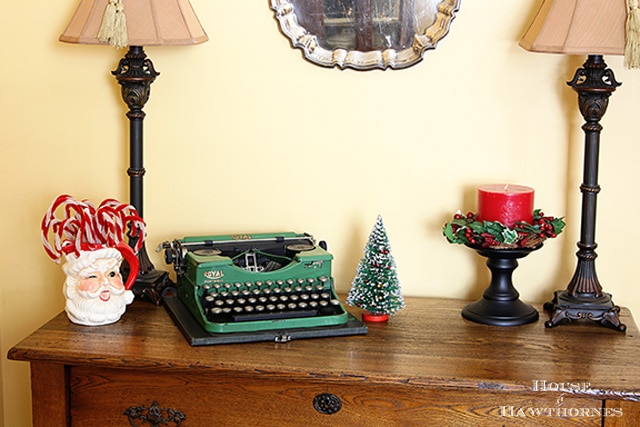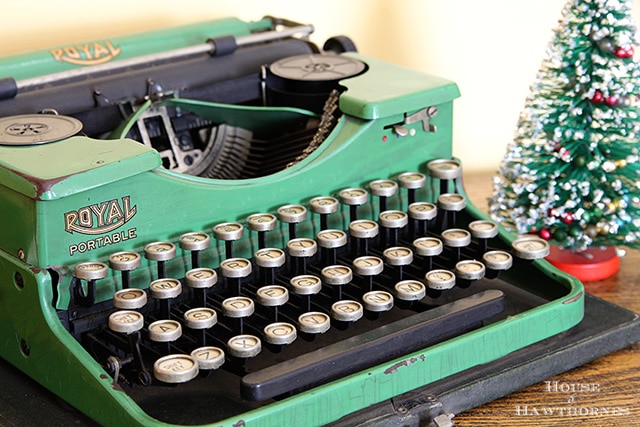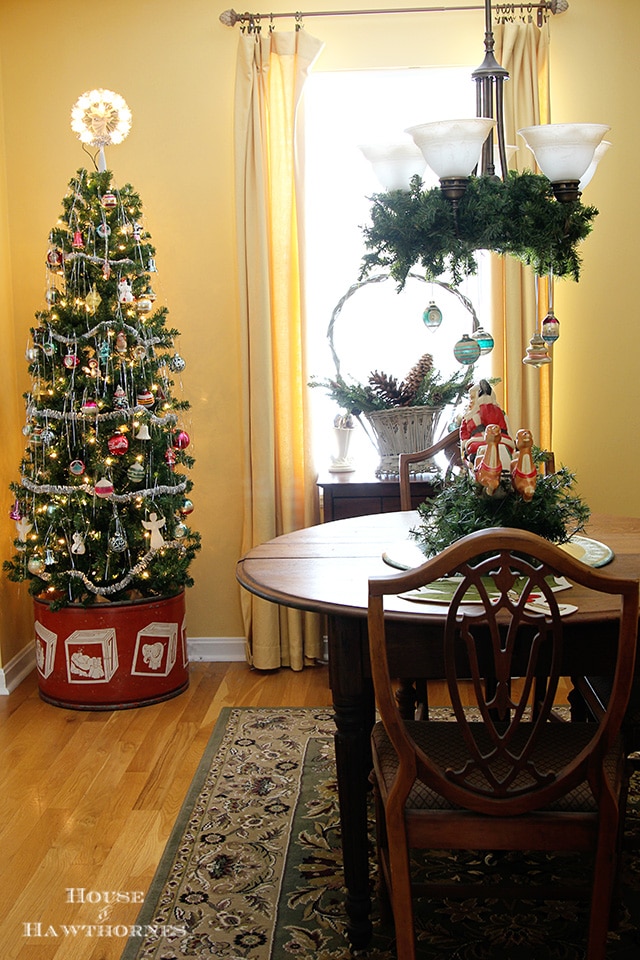 OK, I can't keep my mouth shut any longer.
I know tinsel isn't for everyone, but it really sets off the Shiny Brites.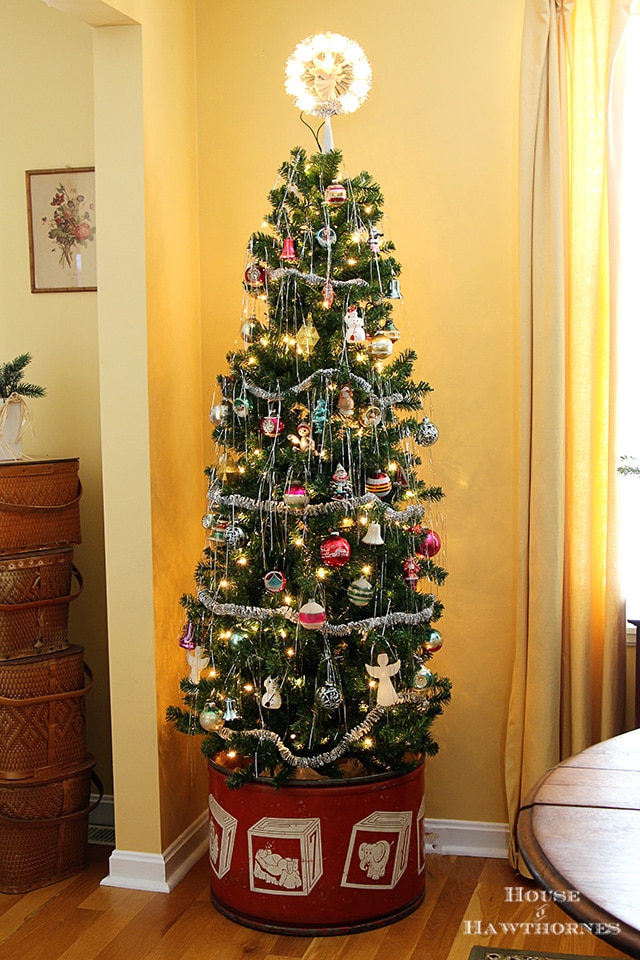 If you are a Shiny Brite fan, give tinsel a whirl this year.
I decided to do something just a little different with the tree in this room, by putting it in my old toy box.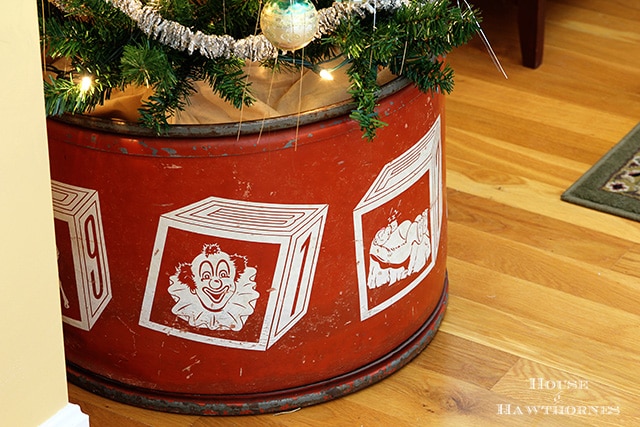 I'm sure the toy box would not be kid-safe by today's standards. As a matter of fact, my brother stuffed me in here, put the lid on and then sat on top of it when I was a kid.
I lived through it though.
OK, I gotta go now. I have a sick kid and a hungry husband, so there's snot to clean up and pizza to order. And maybe some hand washing in between.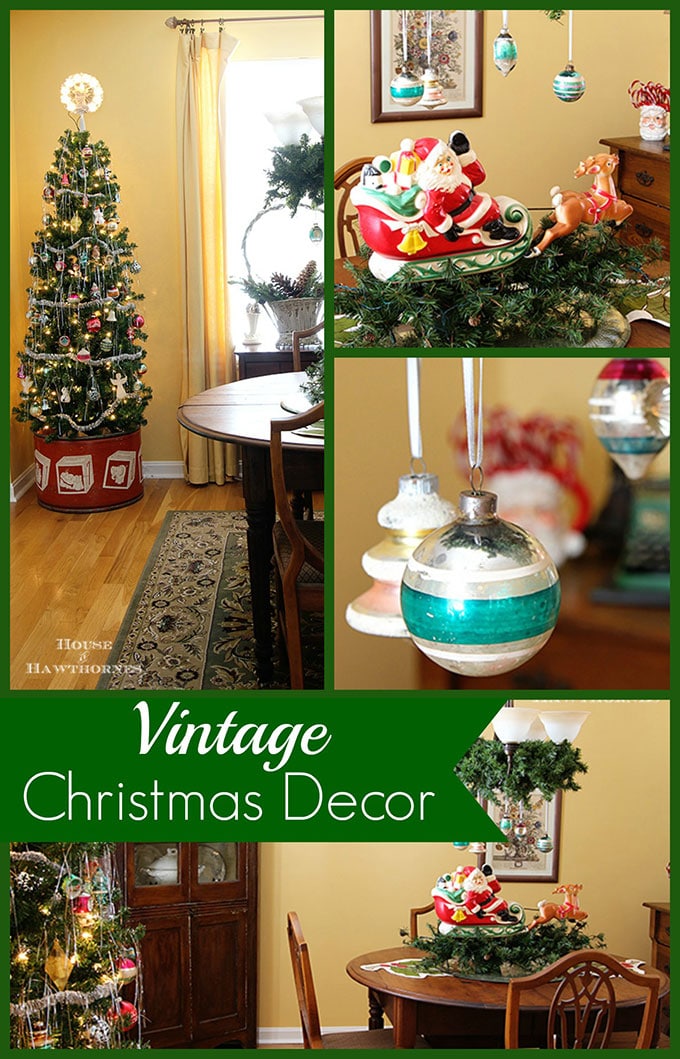 Is a healthy dose of vintage Christmas on your agenda this year?