The other week when I was shopping the dollar bins at Target I ran across a fun jadeite green dustpan that had a decidedly vintage feel about it.
Now I didn't really need a new dustpan, because I rarely sweep my floors with a broom.
I'm not a bad housekeeper, I just usually use a little electric vacuum instead.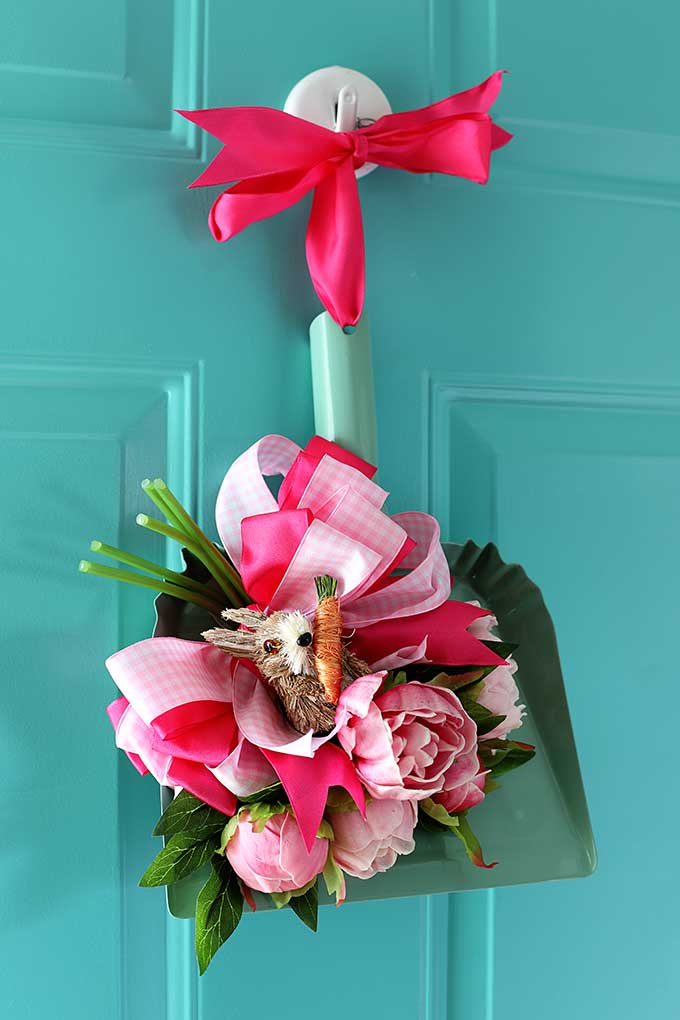 And I have a perfectly good 25 year old plastic dustpan that the dog chewed the corner off of for when I DO decide to go old school with my floor sweeping.
But I had an idea of how to use this jadeite green beauty in another way.
So I stopped at Michaels on the way home from Target and bought a bouquet of faux peonies and a little Easter bunny pick too.
You know, to make a fun and funky spring door wreath with it!
How To Repurpose A Dustpan Into A Door Wreath
Supplies: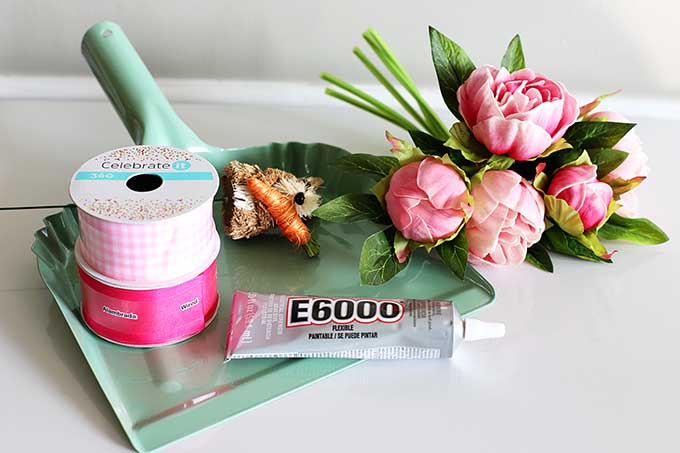 Dustpan
Flowers
Ribbon (I used 2 different patterns) or pre-made bow
Spring Pick
E6000 Glue
Instructions:
Glue your flowers to the dustpan. I found the bouquet of peonies at Michaels already put together and tied with a small ribbon. I think they are meant to be part of a wedding bouquet??? I placed mine off-center just a bit.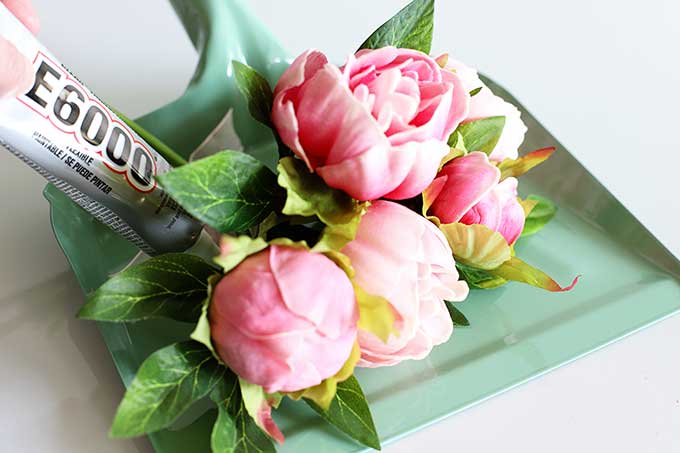 And then put a soup can on it while the glue set up. Tomato soup, if you are interested.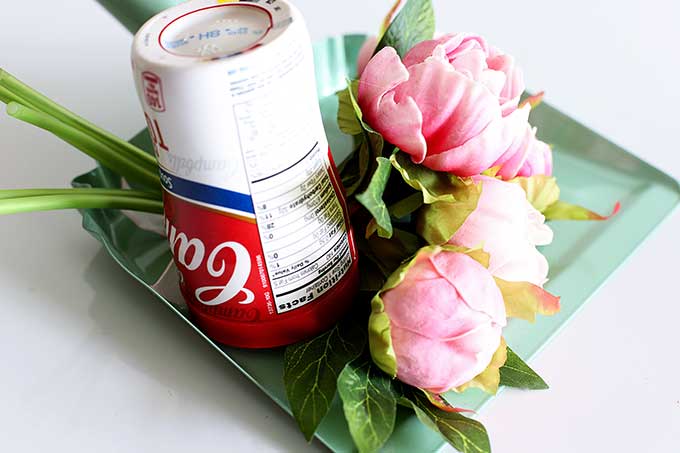 Next I made a bow out of all that ribbon. I would show you how I made a bow . . . but it's a bow.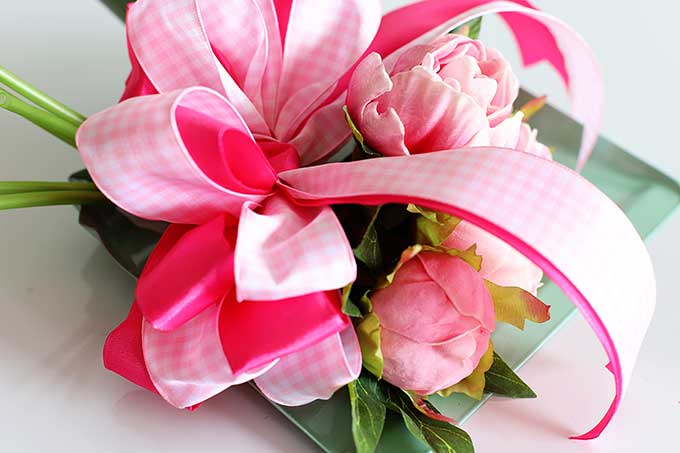 I will mention I used a fancy bow maker. I will not mention that manufacturer of the bow maker, but it was one of those made for tv products and it was a TOTAL FLOP.
I ended up rescuing my ribbon from the fancy bow tying "machine" and just doing it by hand.
Then I glued the bunny on top of the bow.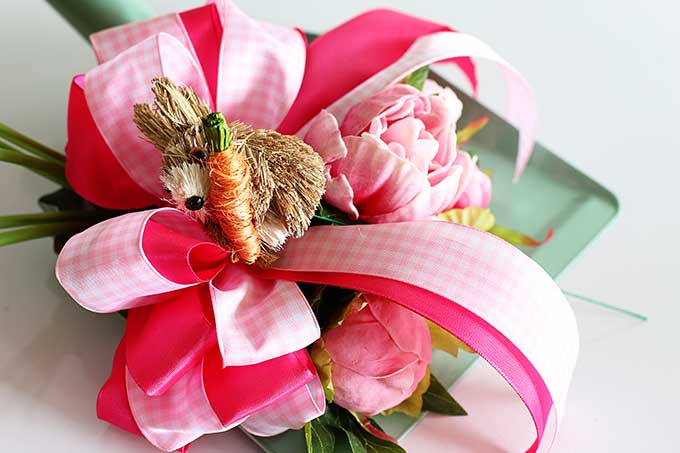 Super simple.
Super quick.
Super cute (if I'm allowed to say that myself).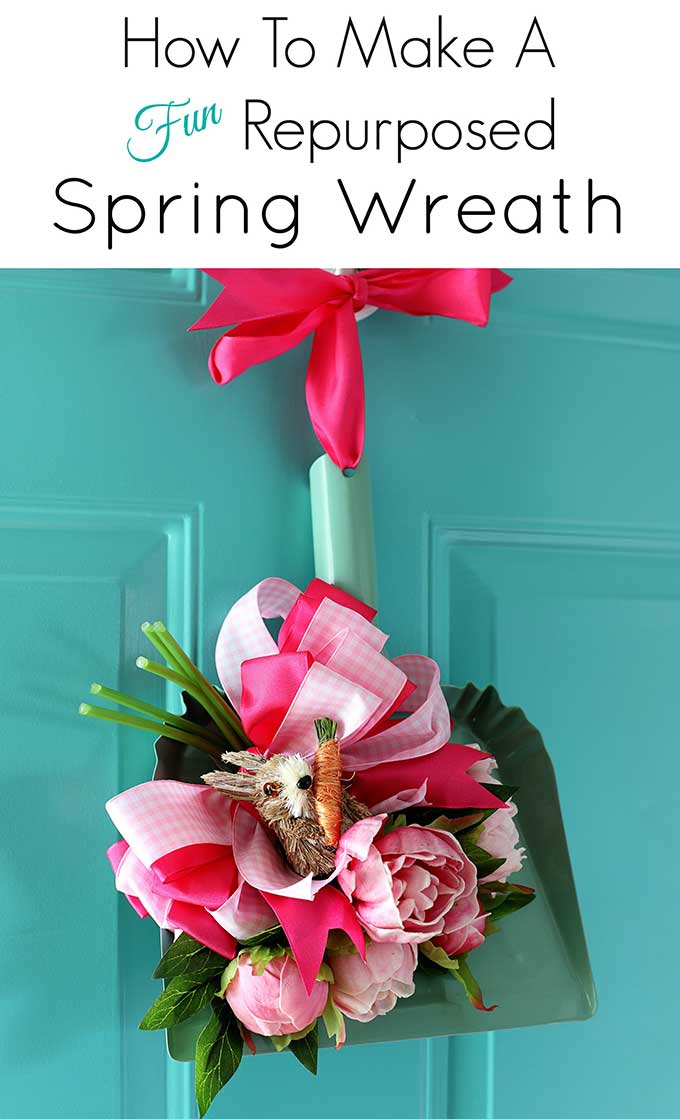 BTW, you can see how I painted my front door HERE. Be prepared for some pretty darn ugly photos of the process.
Now get out of here and find your dustpan. You've got some crafting to do!