I know what you're thinking. She ruined a pretty cool typewriter.
That fiend!
But you know what? The plants are fake!!!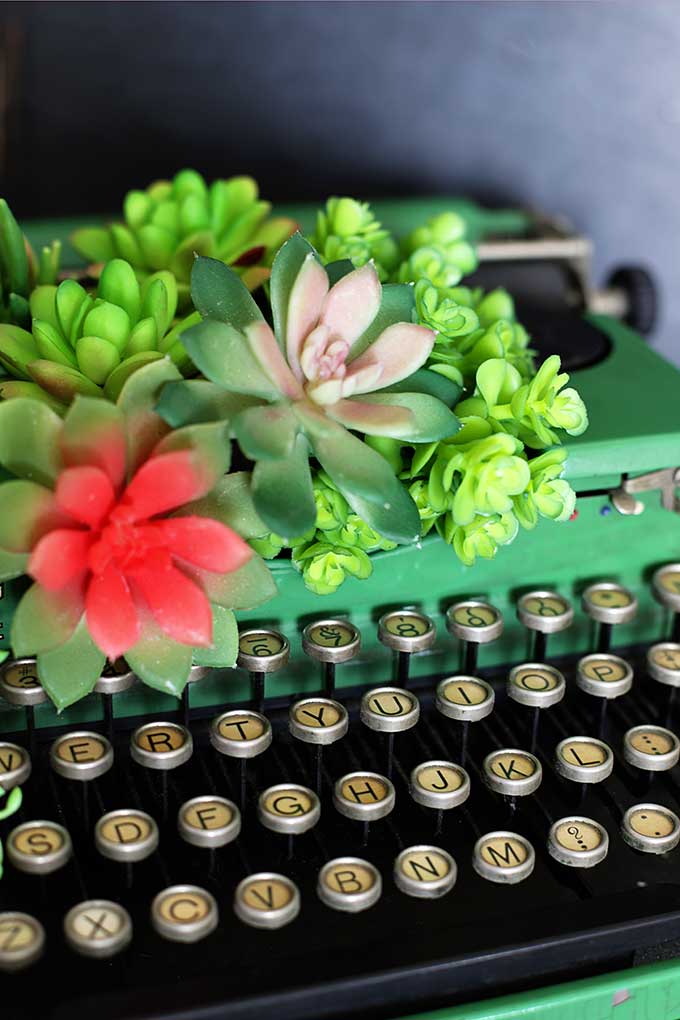 Or faux. Faux sounds a lot prettier than fake.
They make such lifelike succulents these days that LOOK and FEEL like real ones, there's no reason to ruin a perfectly good typewriter by putting dirt in it and watering the poor thing!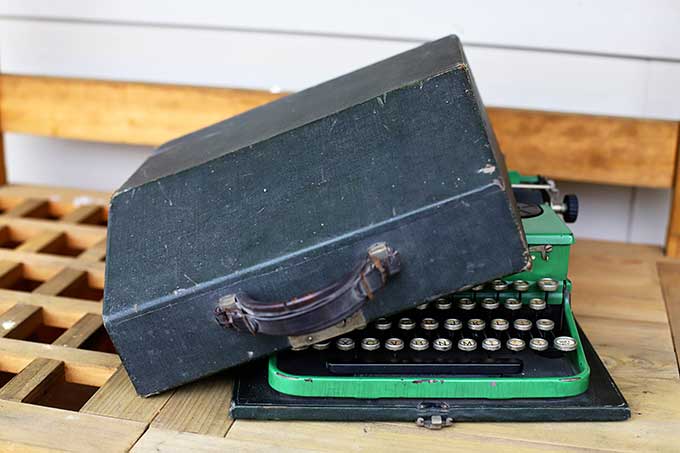 And did you really think I, lover of vintage typewriters and saver of all the vintage things, would do that!
Never in a million years. Unless it was all rusty and crusty to begin with. Then maybe.
But still probably not.
I sort of cheated on this Thrift Store Decor Team makeover, because I've had this typewriter for a while. It's not like I just thrifted it last Wednesday at Goodwill.
I've used it in vignettes or just hanging around my house for a while now. But, as much as I love a good green typewriter, I thought it could use a little "enhancing".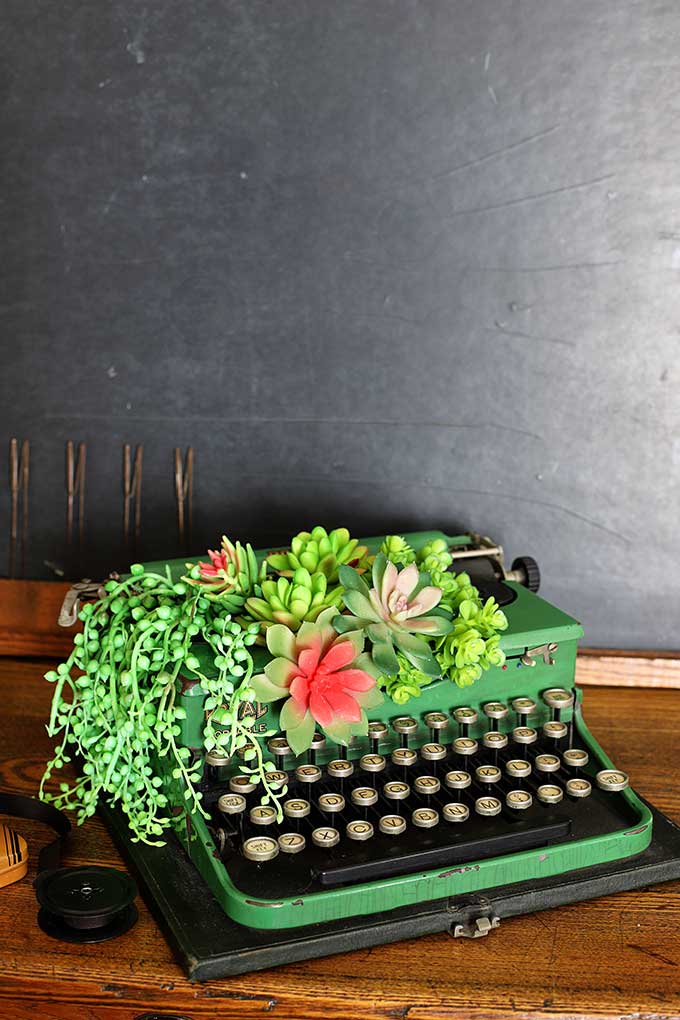 So when I ran across these succulent stems at JoAnn Fabrics (Michaels has similar ones), I though why not!
Some of the stems were a bit long, so I had to snip them off a bit to get them to lay correctly. But other than that it's such a simple tutorial I decided not to do one.
Ha, like you could get off that easy!
How To Make A Succulent Planter Out Of A Typewriter
Grab you a typewriter (can be found at thrift stores, yard sales, estate sales or cheap antique malls)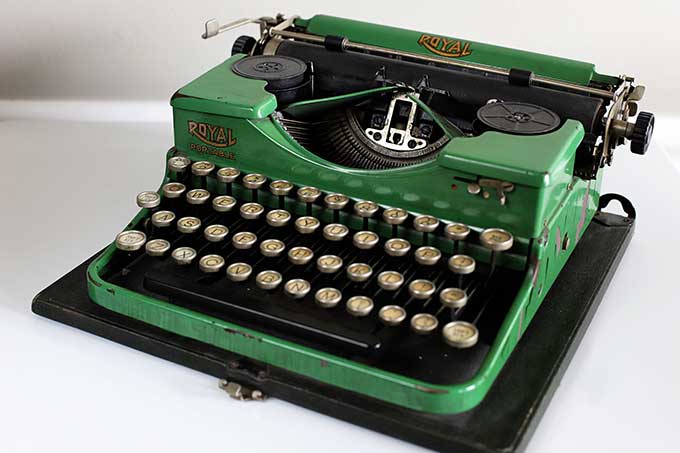 Find some faux succulents (JoAnns, Michaels and Amazon are good places to find them)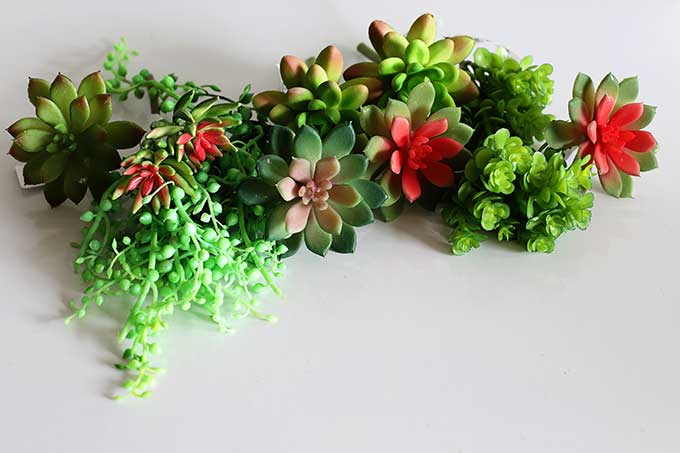 Trim succulent stems if necessary to set in the cavity of the typewriter correctly (mine came with freakishly long stems).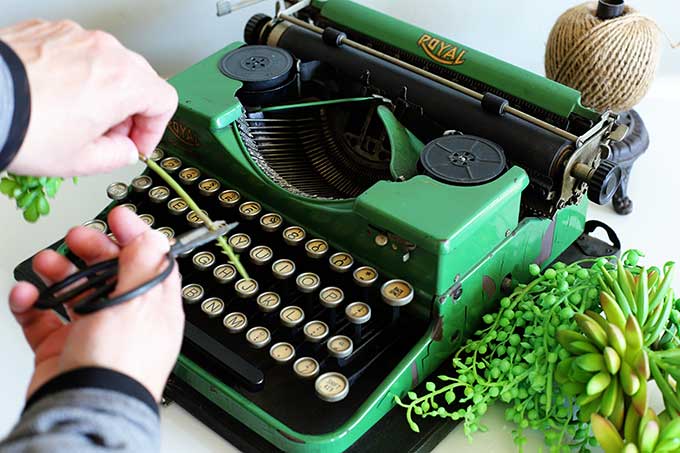 I found that wedging them between the typebars worked to secure them in place (those long metal things that fly up and strike the paper).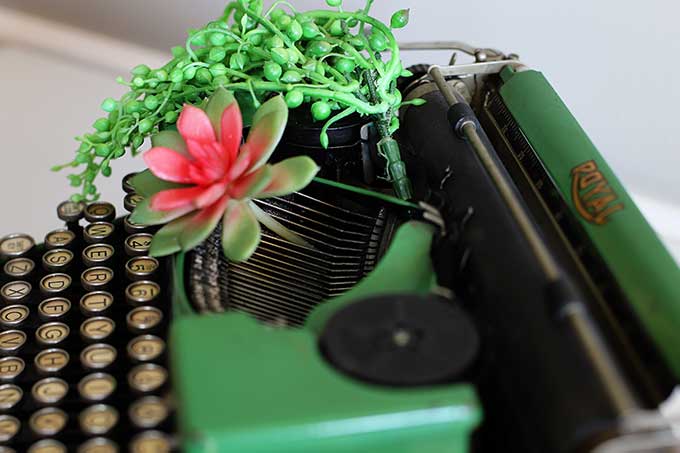 If you want to make it more semi-permanent, you could cut some florist foam to fit in the typebar area to stick the stems into.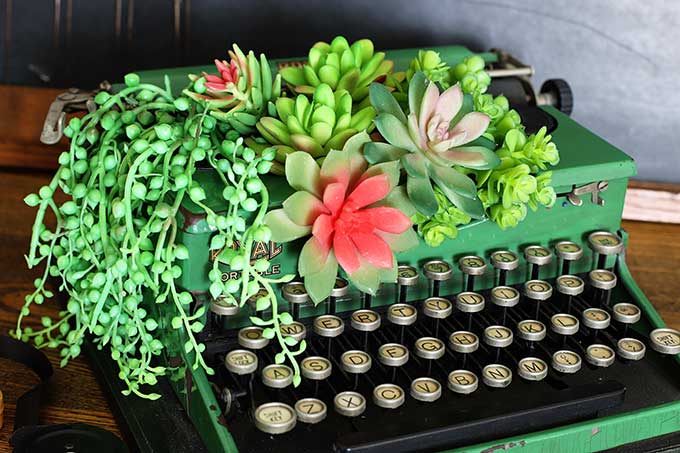 Sit back and freak out your friends who think you killed a classic typewriter!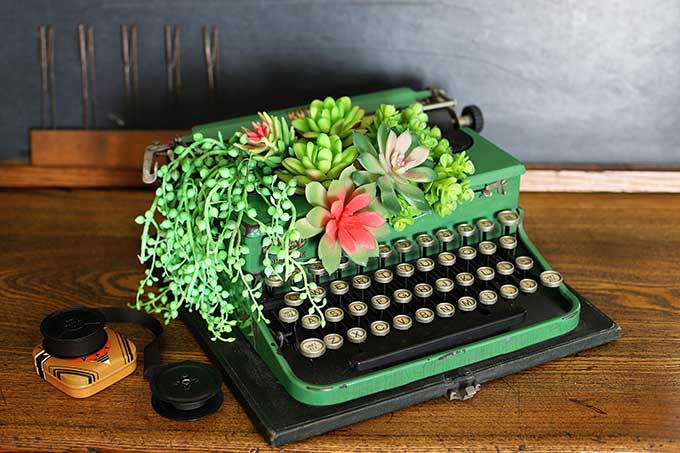 (This post contains some affiliate links for your convenience. You can read my full disclosure policy here.)
BTW, if you are interested in vintage typewriters there is a fantastic site called The Classic Typewriter Page which is a great place to find out how to date your typewriter and how to clean one. And the author has a book all about typewriters called The Typewriter Revolution.
Although, honestly, he seems to have dropped the ball on how to plant in one. Just saying.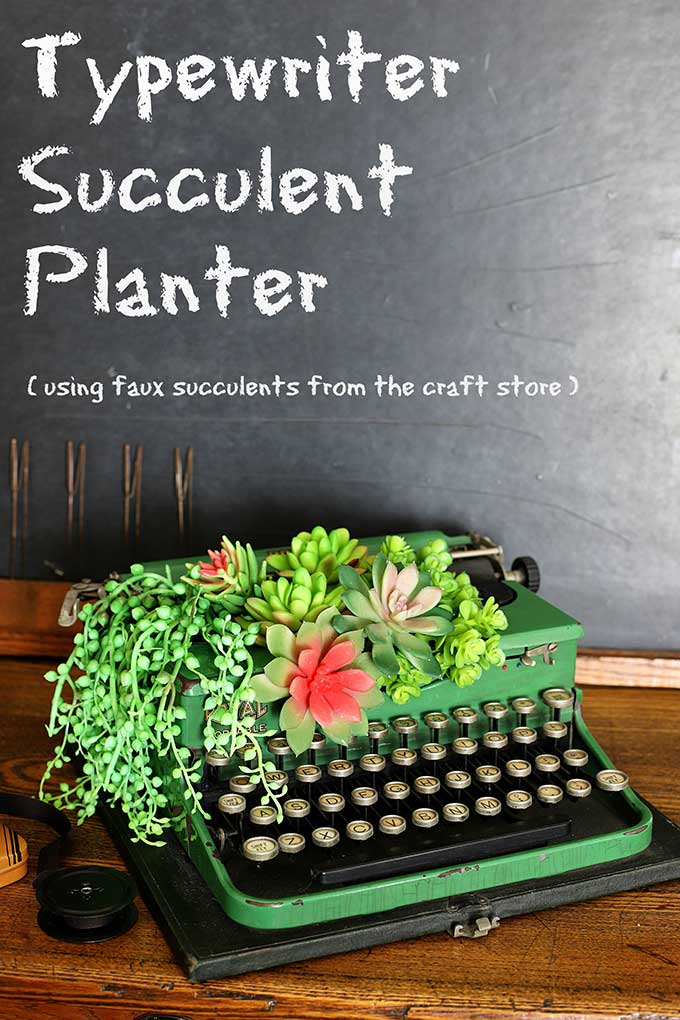 OK, now run over and see what my friends have done with their thrift store finds, because it's Thrift Store Decor Wednesday and I'm ready to par-tay!!!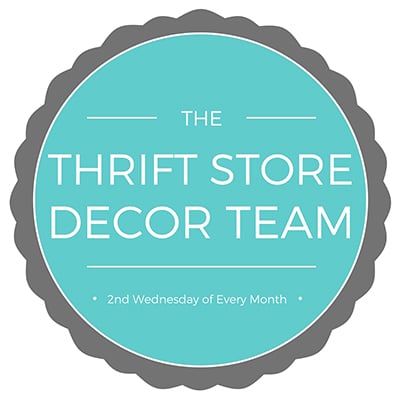 Refresh Restyle - Vintage Train Case Makeover
Petticoat Junktion - Painting Old Books
My Repurposed Life - Rustic Pottery Barn Mirror Makeover
My Uncommon Slice Of Suburbia - Wine Barrel Makeover
Sadie Seasongoods - Mid Century Modern Makeover On A Lazy Susan
Domestically Speaking - DIY Striped Serving Tray
Our Southern Home - Pedestal Bowl Makeover
House Of Hawthornes - Repurposing A Typewriter (that's me)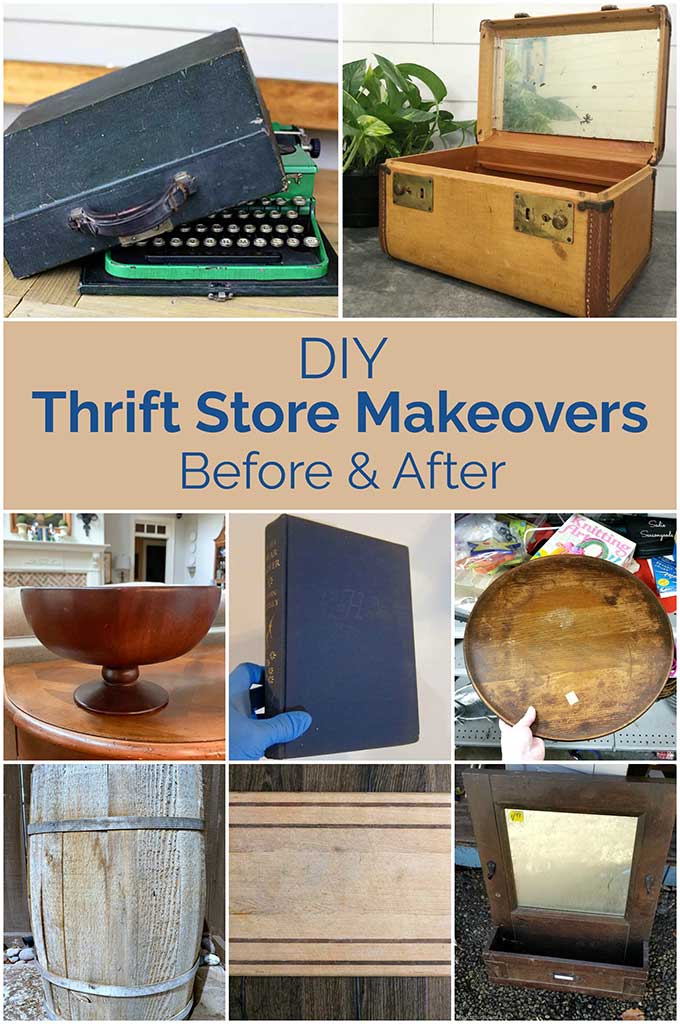 Check out the web story version of this article HERE.
Other posts you may enjoy:
How To Make Silverware Wind Chimes
Ditch The Urns: Creative Garden Containers For Your Porch
Vintage Tin Dollhouse Repurposed Into BirdHouse