I can't believe I made such a rookie mistake when I was shopping at the thrift store recently.
I had been looking for a bedskirt for the guest room. One that wasn't too frilly. One that was burlap-ish in color. One that wouldn't set me back an arm and a leg.
I had been to tons of places, both thrift store and (gasp) regular retail locations and could not find a thing. Just as I was about to stop looking, I finally found this linen one at the local thrift.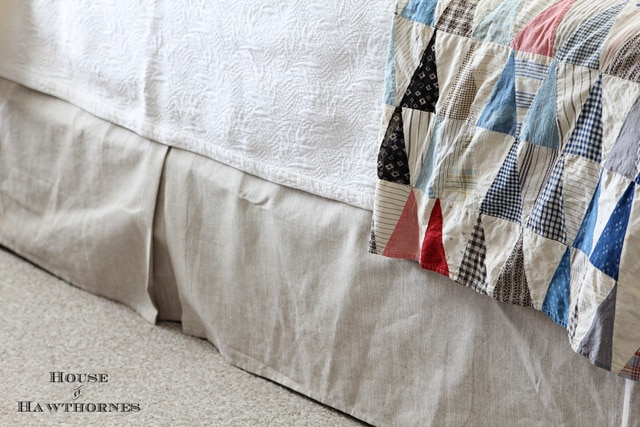 And they were having a 50% off sale that day. So instead of the very thrifty $.99 original price, I only paid the super duper thrifty price of $.4950 or however that divides out. Let's just round up to two whole shiny quarters.
I get my score of the year home and what to my wondering eyes should appear but a DRY CLEAN ONLY tag.
The 50% sale had totally blinded me to rule #1 in buying linens at a thrift store. If you have to pay for dry cleaning, it is not a worth it. At all.
Dry cleaning set me back $19.99 on my 50 cent find. Stupid, stupid, stupid.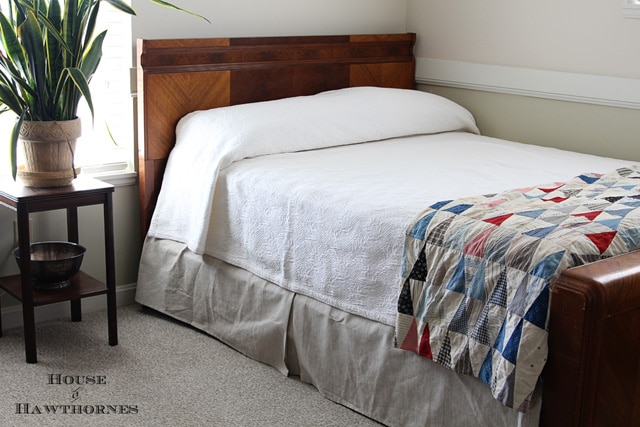 (No one can ever say I over-stage my photos, because this photo makes me think of a bedroom in a convent. And no, that silver bowl under the stand is not a chamber pot.)
BTW, I paid all that money for the dry cleaning and, after two days on the bed, it's wrinkled?
I did find this little guy for $1.91 the same day at another thrift store. So that took a little bit of my thrifting shame away. Just a little.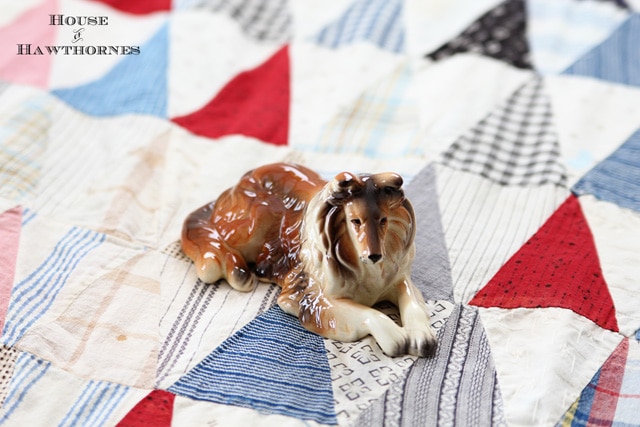 Do you say a big fat NO to dry clean only items from thrift stores?