An alternative title for this post could be "Chick Left On Scale", but unless you know it's a Lefton chick, then it would make no sense whatsoever.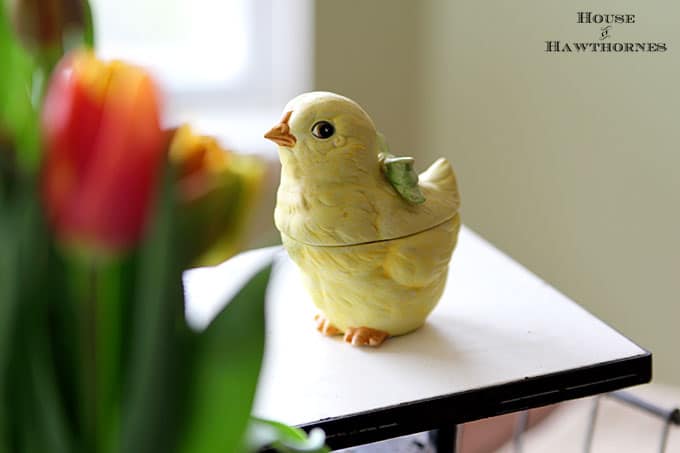 I put together this festive vintage farmhouse style vignette for my kitchen table to try to summon the spring weather.
If you build it, they will come, right!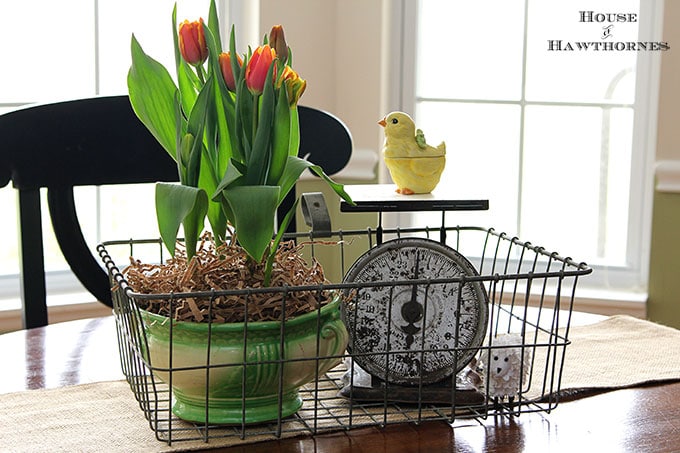 I used a wire bicycle basket and this cool green and white vintage bowl type thing. I'm not exactly sure if it's a planter, a soup tureen, a casserole dish or what. But it's pretty, so here it sits.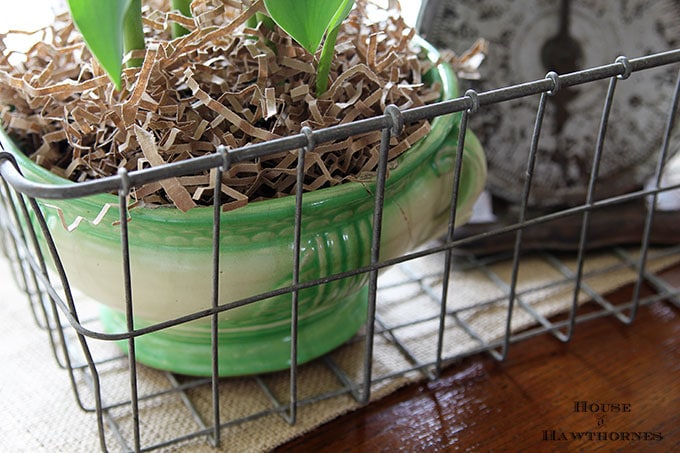 I planted some rust and yellow tulips in it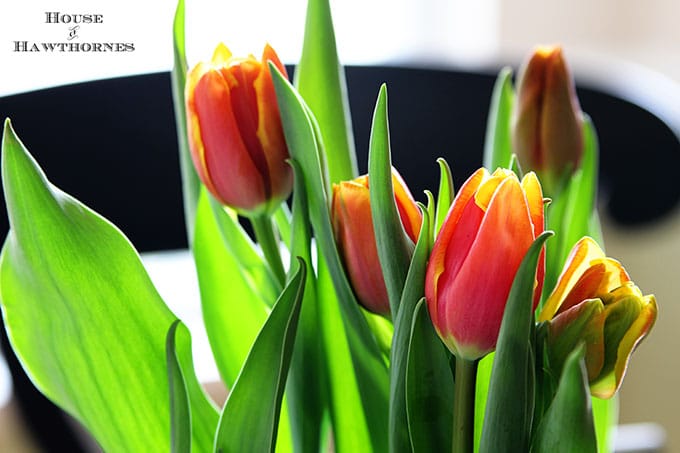 and added some cute little lambs to the basket.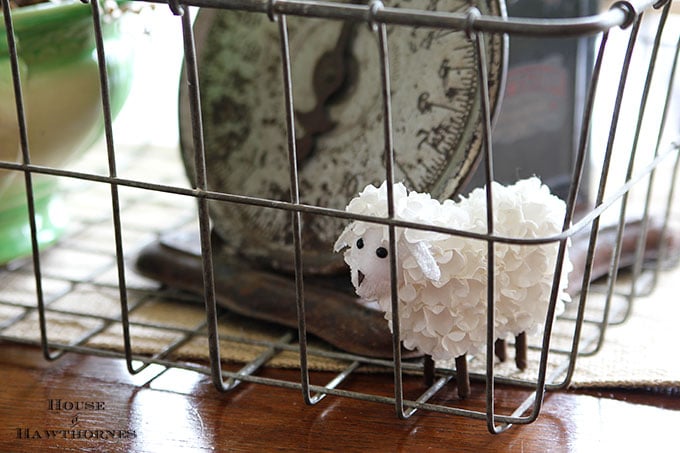 For those of you with Kroger's grocery stores in your area, I found them in the Easter decor section. Right next to the Cadbury Eggs.
I may or may not have been in the aisle for the eggs.
I'm going with the less is more theory in decorating right now. Less snow and more spring would be nice too.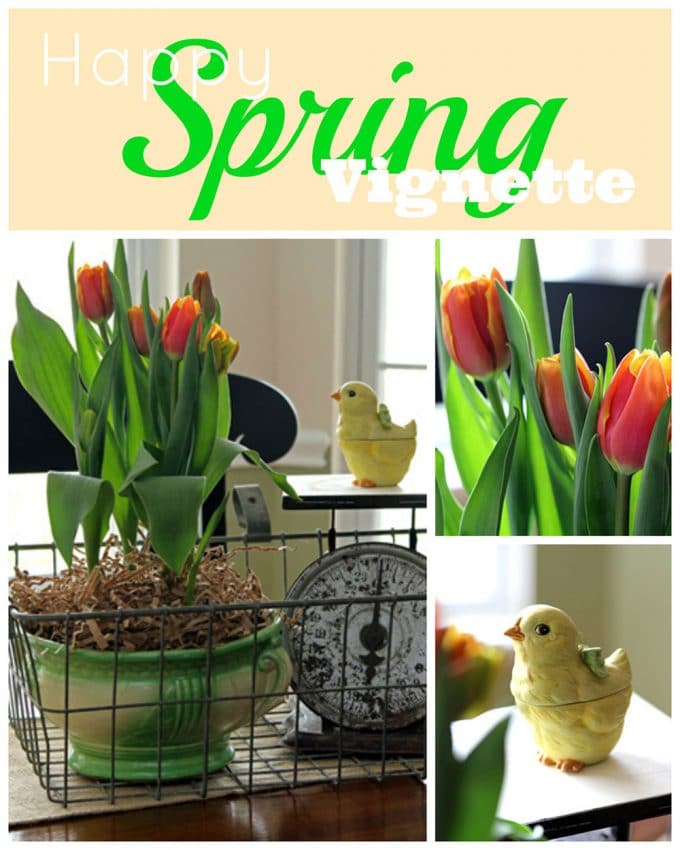 For some other festive spring ideas you may enjoy: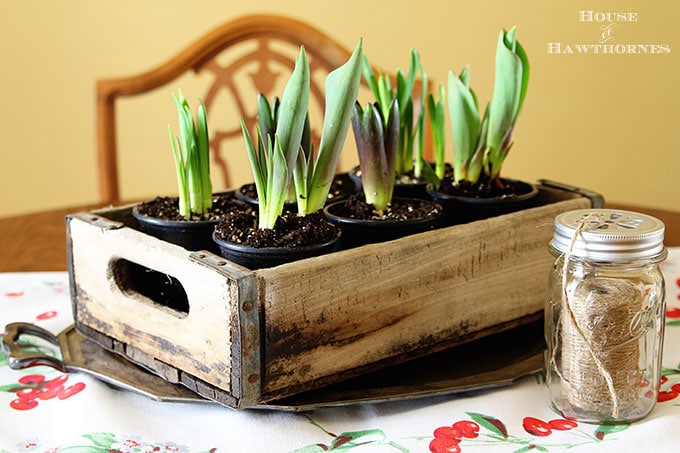 Pansy-licious Spring Table Decor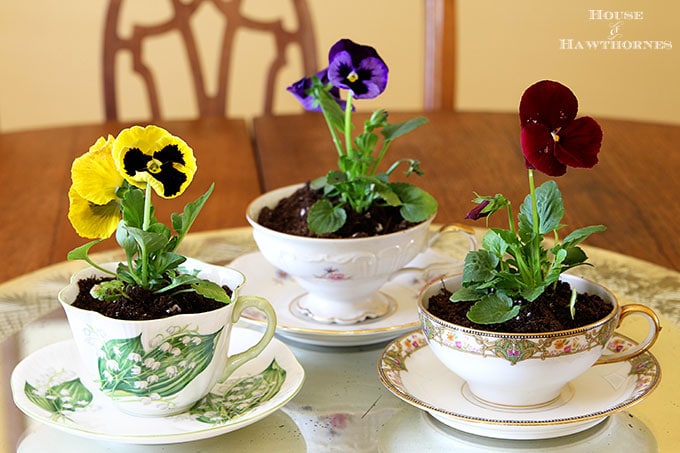 Decorating With Flowers Farmhouse Style