I found this bear planter at the antique store yesterday and I was oddly drawn to him.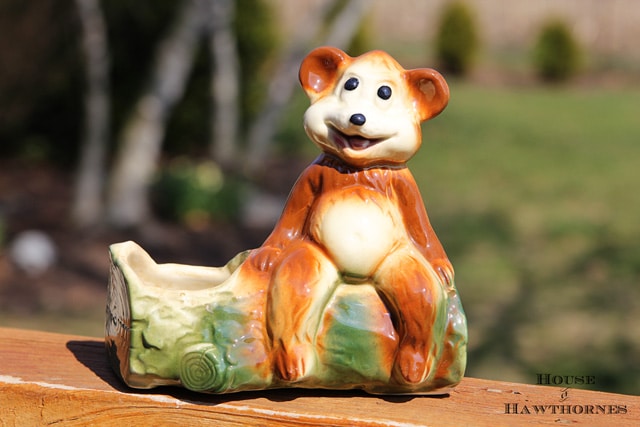 "Come sit on my log with me, Pam. I promise not to eat you."

I use vintage planters in odd ways in different areas of my house.
I think they're fun to throw stuff in. Pencils, q-tips, notepads, cell phone cords, etc.
They give a room that little bit of unexpected quirkiness. And isn't that what we all strive for in our home decor? Quirkiness? No?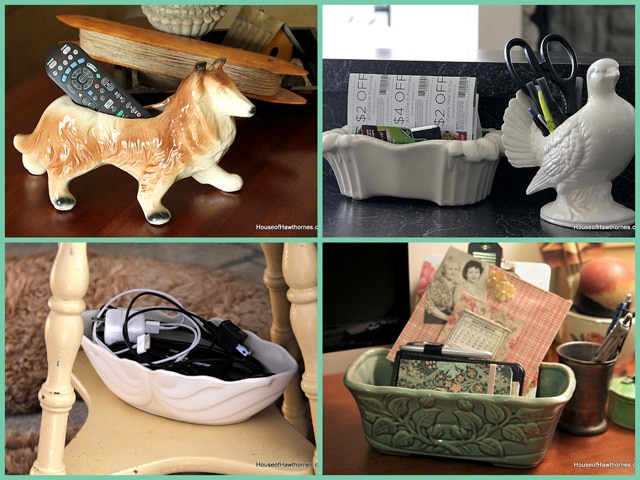 But does Mr. Bear cross some kitschy line with you? Have I jumped the shark, so to say, with buying this guy?
What are your thoughts?
I have put up a little survey over on the sidebar toward the bottom. I'd love you to weigh in (and you don't even have to get on a scale!).