I thought you might enjoy some scenery from the farm sale this last weekend. There seems to be more and more of these types of sales cropping up around here (cropping = farm talk) and I just love them. It's all about the ambiance of the farm, you know. Being out in the country, driving down a dirt road, stepping in "mud" patties.
And nothing says farm sale like a vintage truck and pumpkins.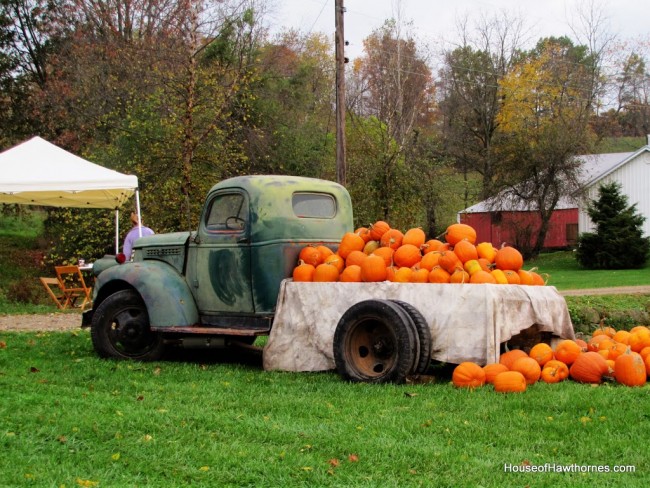 Loved the bed filled with pillows. With a parasol in case it gets too sunny for you while taking your afternoon nap.
The pillows were only $20.00, I think. Should have grabbed one up.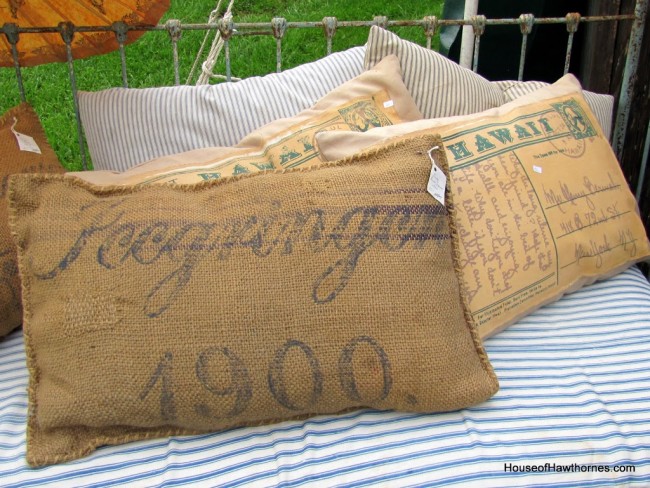 Oh, look they had silver!!!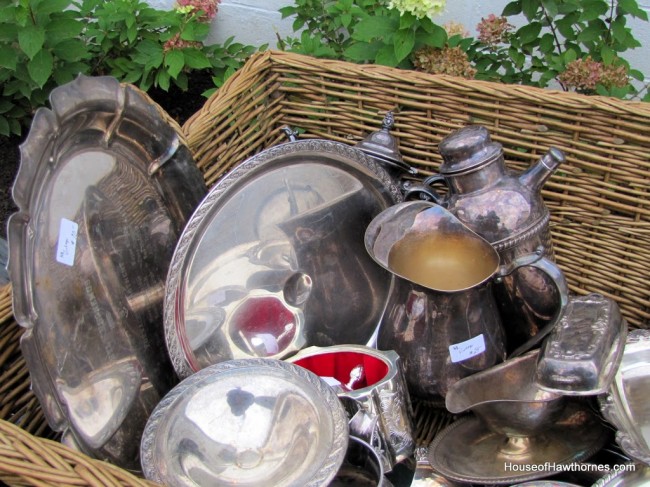 I thought this pumpkin display idea was sort of cute. Just the right combination of fancy and farmy.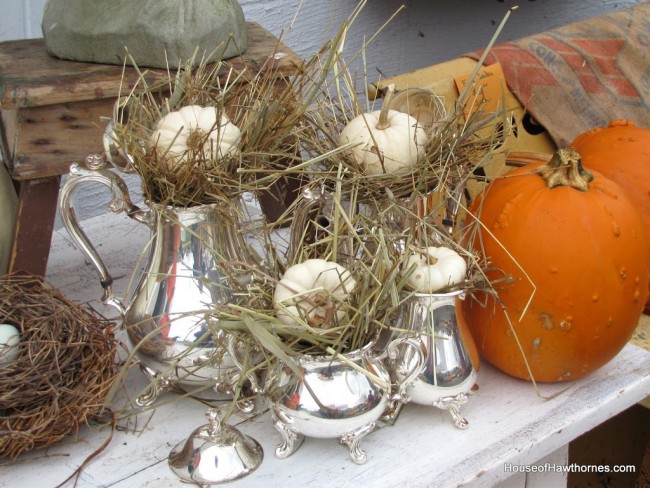 This dog is one of those vintage carnival chalkware pieces like the one I received in February. I like these kinds of quirky things to put around the house to liven it up a bit.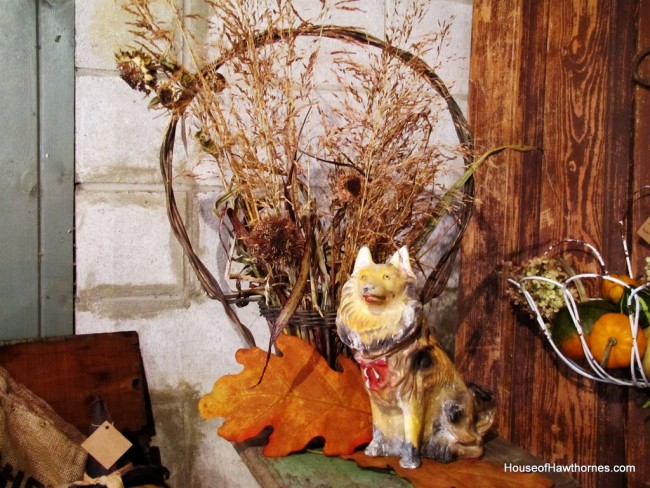 This display was very ingenious with its use of old school supplies. I didn't notice until now that the globe is upside down. I think that pointy continent is supposed to be Africa.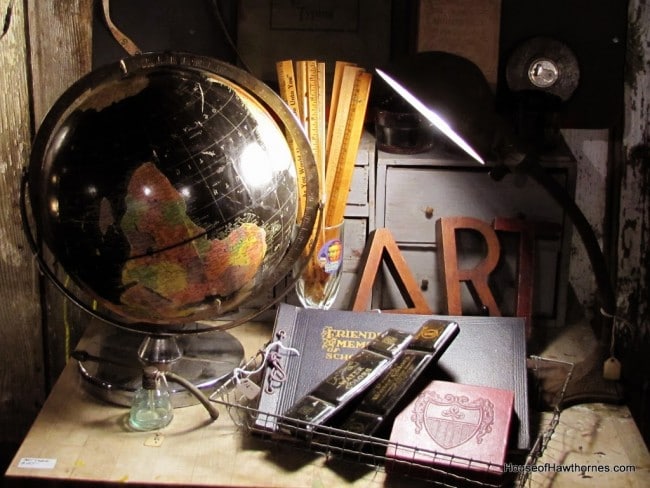 This prim dealer had a cute little pair of boots.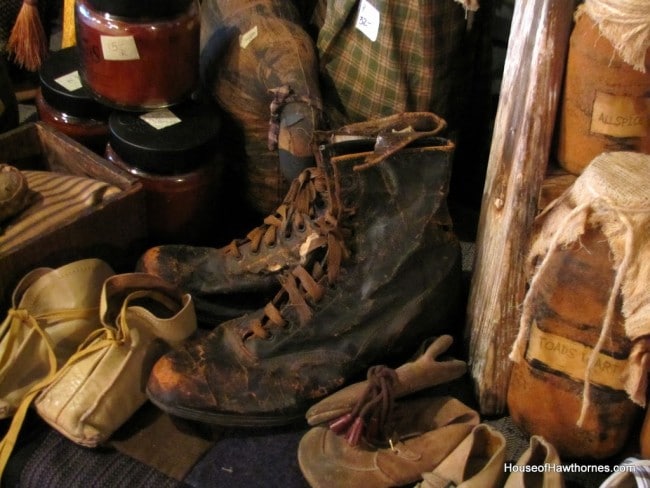 I was sort of captivated by these huge dried weedy things. I wonder if they are garlic or something.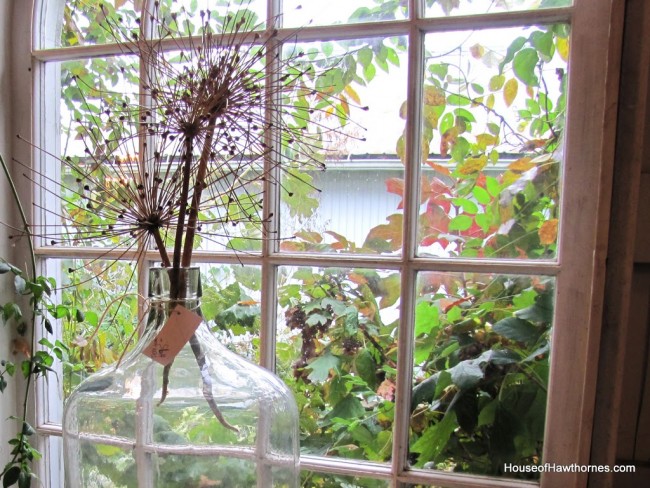 OK, enough about the farm sale.
Did you see the news story about the slew of exotic animals that got loose and are running amuck in Eastern Ohio? They've closed the schools in the area and they have SWAT teams and Jack Hanna of the Columbus Zoo on the scene trying to help wrangle them. Sort of surreal. I'm about 45 minutes from there, so hopefully no tigers will make it this far.