You guys, I adore the show Fixer Upper on HGTV. A. Dore. It.
Don't even get me started on how I can spend a Sunday afternoon vegging out in front of the tv watching old episodes on Netflix. Start the day off in my jammies and next thing you know it's dinnertime and I still haven't taken a shower.
Day gone.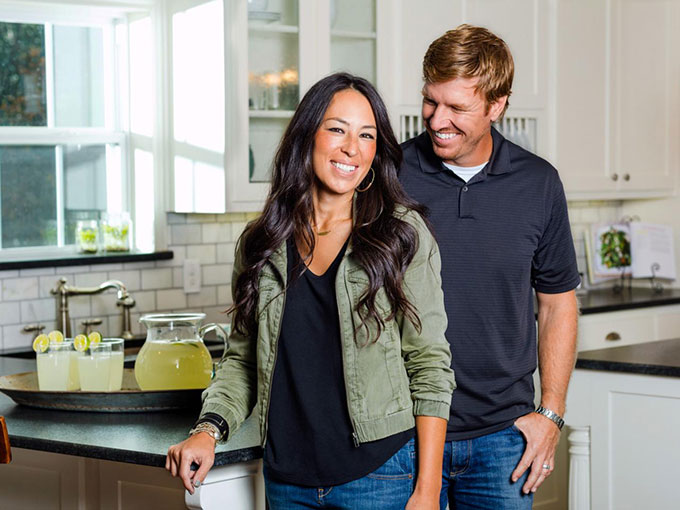 photo via HGTV
Yep, Chip and Joanna Gaines are the cause of my hygiene issues, yet they can do no wrong in my book.
OK, I'm 4 sentences into this post and I just lied to you.
I'm about to make blog suicide here.
Here it comes . . .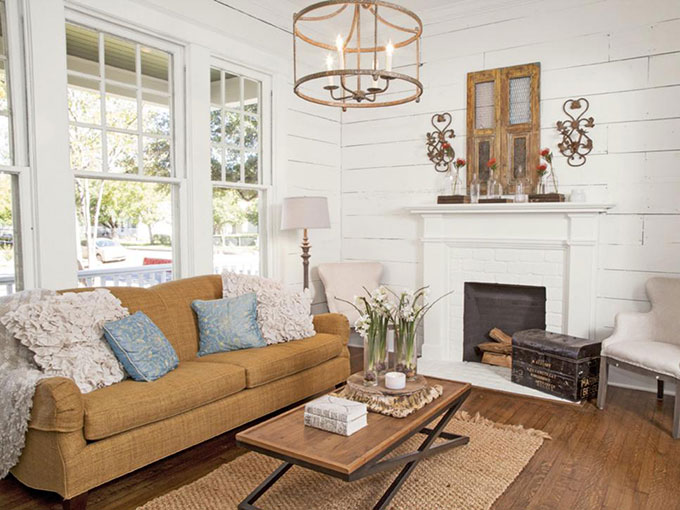 photo via HGTV
Shiplap
I just can't do it. Not in my house. Not in my lifetime.
I know, I know. It's all the rage on their Fixer Upper program. Shiplap on walls, shiplap on fireplaces, shiplap on ceilings.
Here a shiplap, there a shiplap, everywhere a shiplap lap.
But seriously, you know what I see when I look at shiplap?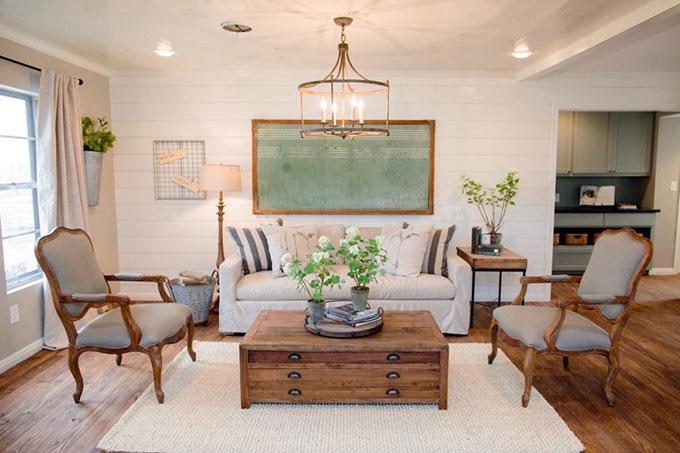 photo via HGTV
Paneling.
Paneling from the 1970's.
And here's the thing. I lived in the 70's. I saw people go paneling crazy in their houses.
No room was off limits and there were entire homes covered head to toe in the stuff. Head. To. Toe.
Wood tone paneling, faux barnwood paneling, cheap laminated paneling. Even avocado colored paneling.
Avocado colored wood???
And then, sometime in the 80's, everyone got tired of paneling. Really really tired of it.
And then had to figure out how to get rid of it.
Huge undertaking. HUGE.
It wasn't just nailed up there, it was glued with some sort of super human strength glue. And when you took it down it split into pieces and the plaster behind it would chunk off and you'd be left with a huge mess which cost a fortune to then fix.
So whenever I see the gorgeous rooms on Fixer Upper, I ooh and ah over their kitchen renovations, their amazing transformation of the ugly and the outdated and their creative use of space.
But when I see the shiplap walls, all I can picture is the Brady Bunch rec room.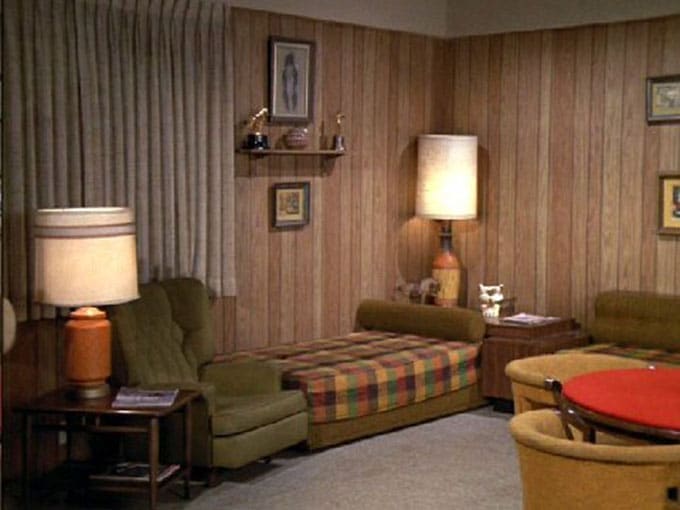 Marcia, Marcia, Marcia.
Or is it Joanna, Joanna, Joanna?
There's just some trends that I am too old to look at in awe and wonder and not have flashbacks to the first time they came around.
Rock on Chip and Joanna, you're still my heroes. I'm not breaking up with you or anything, but I just can't get on board with the shiplap/paneling trend this go-round.
So I'll see you Sunday. I'll be the one sitting on the couch with the unwashed hair.
Are there any design trends that you just can't get on board with?