I went to an estate sale on Friday with lots of potential. This estate sale company shows oodles of photos on their site when they are having an upcoming sale and I spotted quite a few things that caught my eye.
I like to go through the photos and pick out possible purchases and then study the photo to see what room those items might be in. It's sort of like a game.
green shag carpet - ottoman in the background - could be the living room
cement block walls - gas cans in the shot - pretty sure that's the garage
linoleum on the floor - Fisher Price toys laying about - possibly the basement rec room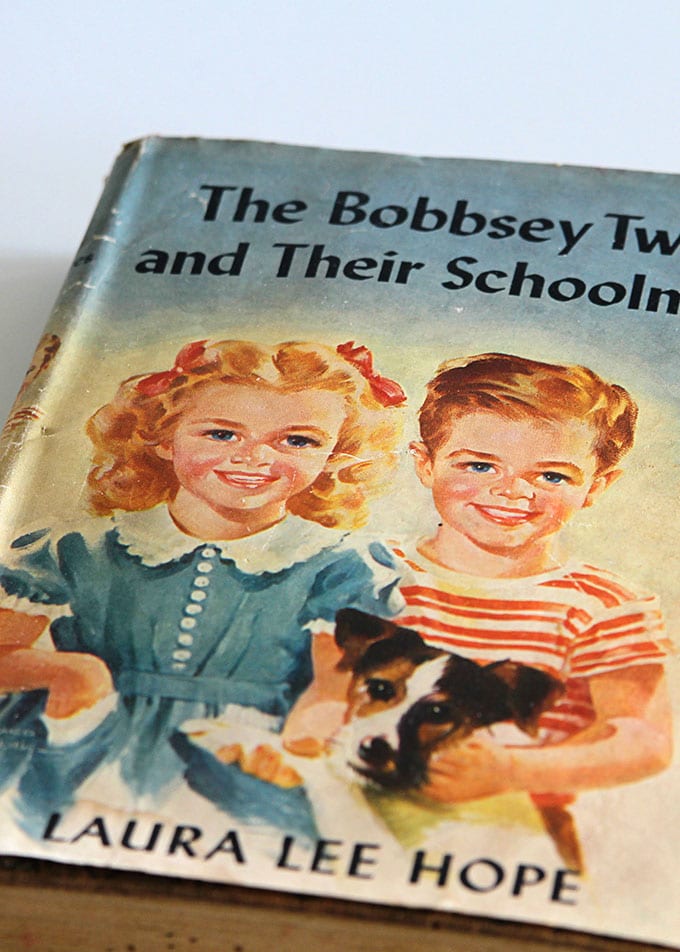 Then when I get to the house I know what rooms to look at first. There's nothing worse than seeing someone walking out of a bedroom with the exact item you had your heart set on, because you had been dilly dallying around in the kitchen.
What I couldn't tell from the photos is how small, dark and cramped this house would be. And that's an understatement. Add in the additional estate sale tables and lots of people, it was a jam packed house.
Most of the items I had seen online appeared to be in the basement, so I headed there first.
Let's talk basement steps for a second. When you see an over-abundance of "Please Watch Your Step" and "We Are Not Responsible For Accidents" signs at the top of the steps, you should probably take that seriously.
The steps to the basement were old, rickety, pulling away from the wall and at a cattywampus angle. It was taking your life into your own hands to make it down them in one piece.
Me, still nursing a sprained ankle, probably should have skipped the basement, but I took the chance and went on down. After all, there were finds to be found down there!!!
I found some Bobbsey Twins books stuffed into an old cardboard box in the basement.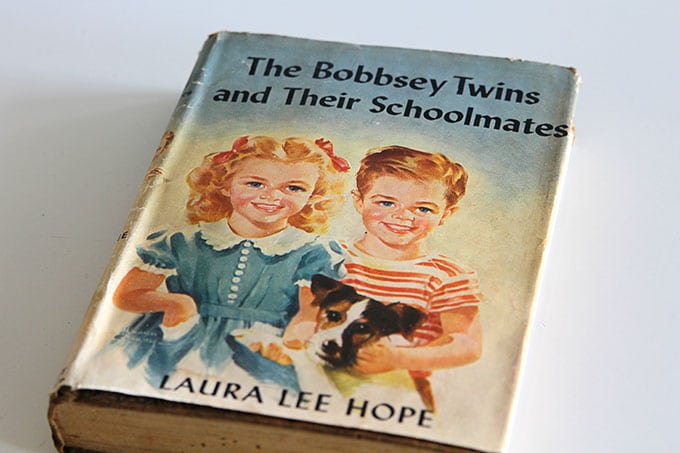 There were probably ten of them in the box, but they were in REALLY poor condition. Covered in that thick, dark, old dust that only a basement seems to have, covers ripped and spots on the pages (mold???).
I just grabbed the best one and called it a day with the books. Who stores books in a basement anyhow?
I also found a Polaroid Land Camera (manufactured 1972-75) in the basement of doom.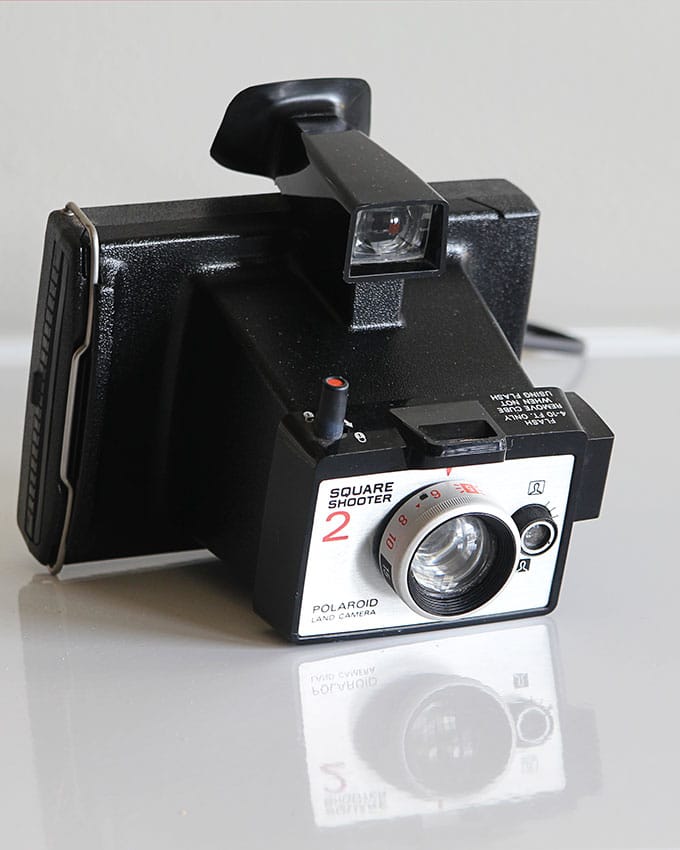 This photo was taken after having given it a bath. It was covered in a thick layer of dust and grime when I found it.
I have no idea if I can still buy film for this, but I thought it would be a nice addition to my camera addiction.
My last dirty find in the basement was this milk glass vase. I've been on a milk glass roll lately and have been picking it up at thrift stores or wherever I find it.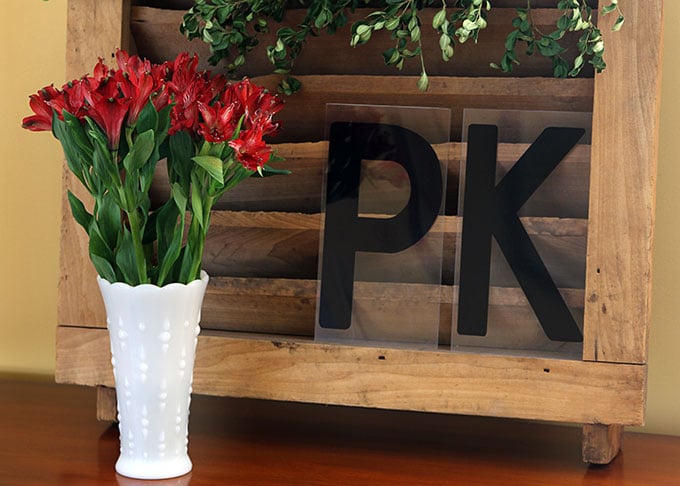 And it normally cleans up just fine.
Unfortunately, most of the other things I had spied in the online photos were gone by the time I got there. As they say, the early bird gets the Pyrex.
I didn't find the letters at the estate sale, but I did find them at a cheapola out of the way antique mall who always has good prices. It's in a small town far away from the big city, so their prices tend to be totally out of line (in a good way) with the Columbus prices.
50 cents a letter. They would go for probably $2.50 a letter here.
I picked up the P and K for my initials.
I had originally wanted to spell my name, P-A-M, but couldn't for the life of me find an A.
And since it's so close to Valentine's Day, I picked up the X's and O's.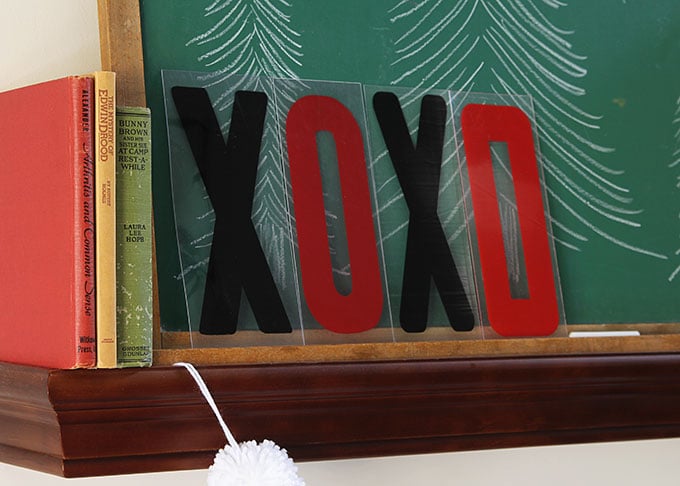 I also found an ampersand and a dollar sign, but forgot to take photos of those for you.
Has there been any estate sale action in your life lately? Any dirty basements in your past?