I finally got to get out of the house last Friday and get out to some sales.
Real life activities this summer have really been putting a kink in my yard sale shopping.
Not that I mind that much though. I'd rather hang out at my son's ball game than hang out at an estate sale with people I don't even know and don't even tuck in at night 🙂
When I saw the red handle of this cool vintage kitchen thingie sticking out of a box of cheap silverware, I grabbed it. Red is great to decorate in the kitchen with for the 4th of July, Christmas, Valentine's or just a plain old Tuesday.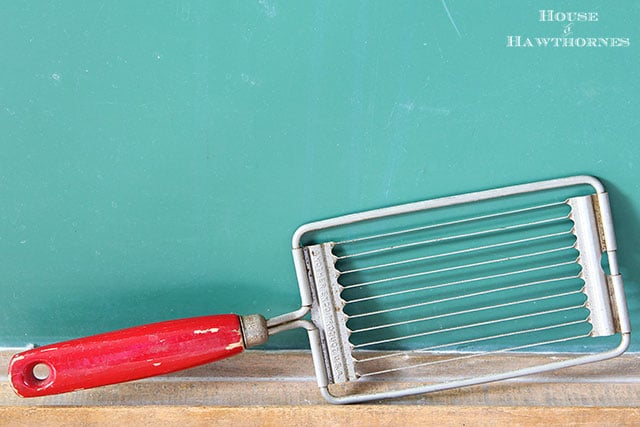 At the time I bought it, I was just buying based on the fact it was vintage kitchenware, had a red wooden handle and was 50 cents. But thanks to the good people of Instagram and Facebook who identified this for me, I now know it's a tomato slicer.
Hi, my name is Pam. I am a thermos hoarder.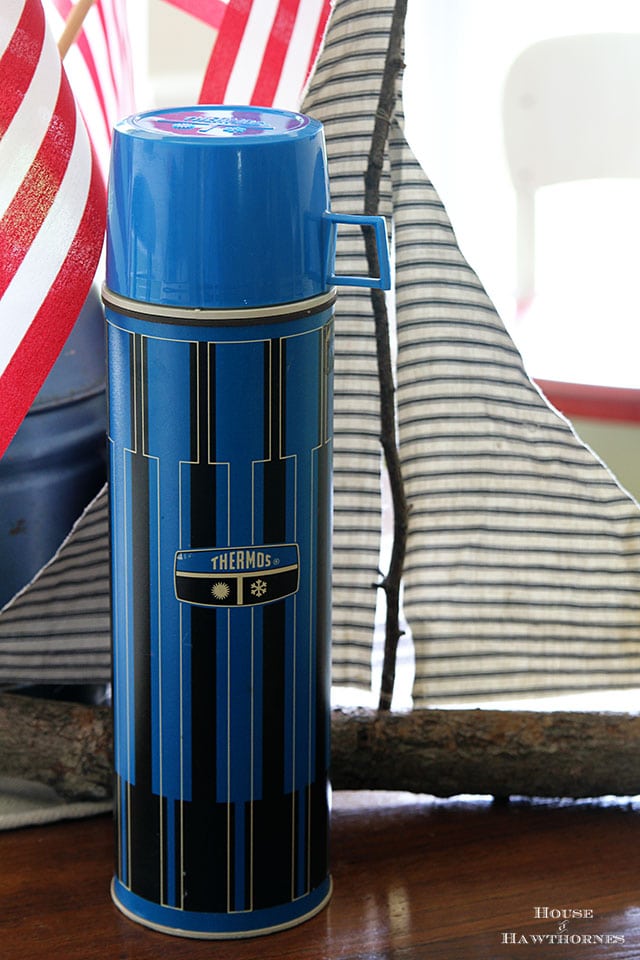 Yes, I bought another thermos. No, I didn't "need" it. In the traditional sense of the word at least.
This milk glass bowl was only 50 cents, so of course, I needed it too.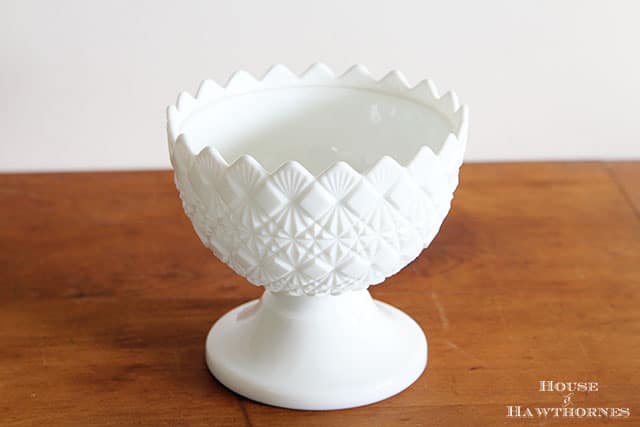 I believe it's a flower bowl. Which has never ever seen the inside of a funeral home. Never.
Raise your hand if you know anything about alabaster fruit. Anyone?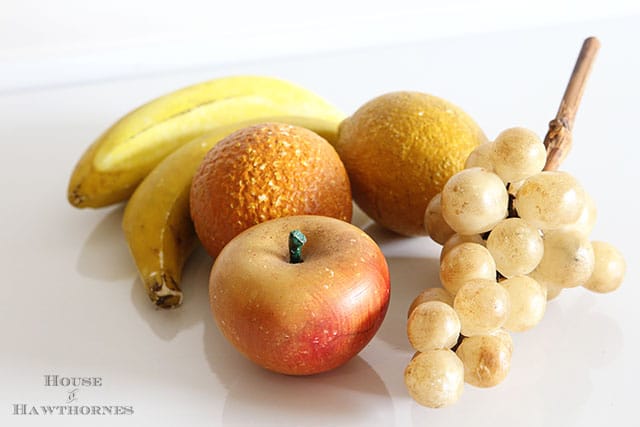 Because the only thing I know about it is that if you find some for $1.00, you just have to buy it.
Here's my new buddy, Trigger.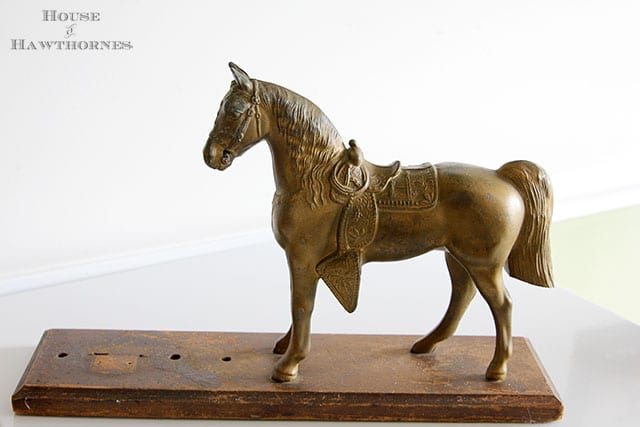 He's missing the clock that used to be to the left of him on the pedestal, but I just sort of fell in love with him, clock or no clock, as soon as I spied him on the table at the sale.
This white wall pocket shaped like a vase was calling out to me. It was saying "Buy me, Pam. You know you'll find something to do with me!"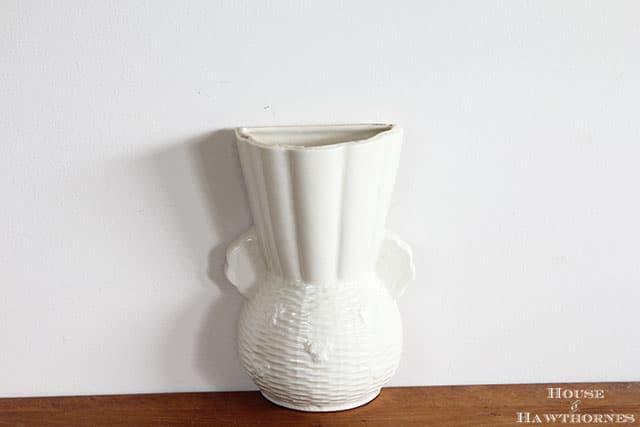 When I saw this shelf unit, I immediately thought mid-century modern. Or MCM to us in the know 🙂
Not 1,000% sure if that is what it is, but it certainly has that look to it. Please tell me I didn't spend 4 bucks on a garage sale organizer from Target!
Oh, and my oak banker's chair. I could never forget my yummy chair find.
The chair part works (rolls and sits well on the base), but the wood is in horrible shape. Horrible.
Almost looks like someone started to refinish it and then stopped after stripping 1/10th of it. Plus we have paint splotches and masking tape goop on it. A project chair, for sure.
But I have been wanting one of these for my office for YEARS, so when I saw the price, I grabbed it. $5.00