When I heard that my friend and yours, Debbie from Debbiedoos, had created her very own line of stencils I had to get in on the action.
Let's face it, I can't draw.
I can't even draw a stick figure man. Or his stick figure dog. Or his stick figure stick.
So stencils are an easy way for someone like me to make something cute without a lot of talent effort.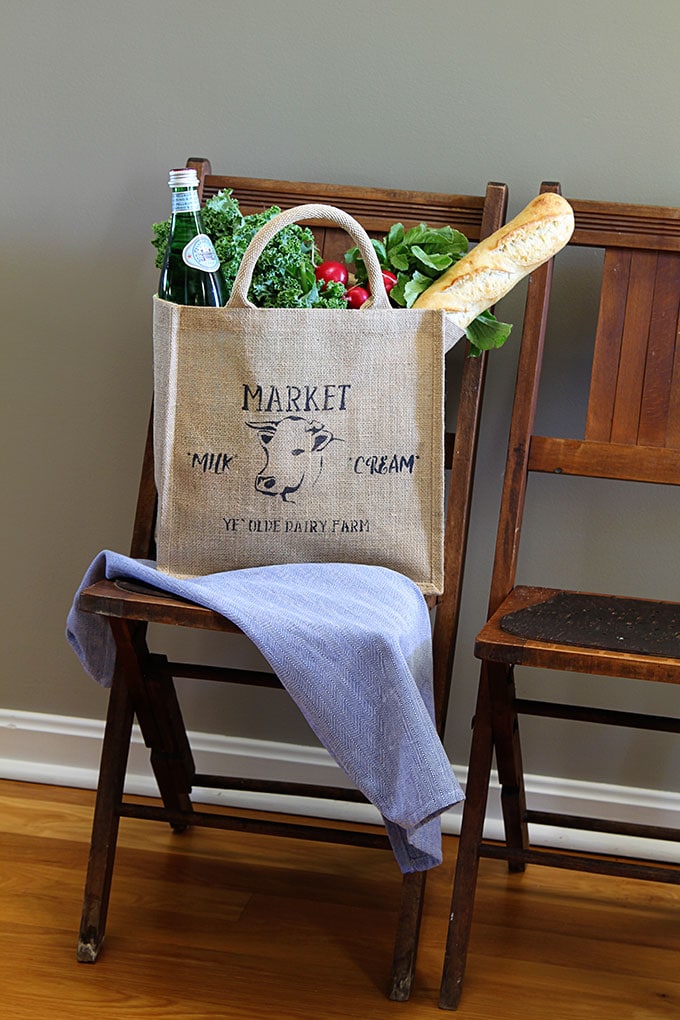 So I decided to try my hand at stenciling a farmhouse market bag. How adorable is this going to look going to the grocery store with me!
And get this. The stencil says "market" and it's a "market bag". How clever am I?
Obviously, not very. Because I just put THAT whole connection together as I was proof-reading this for you!
The stencil I chose is the Farmhouse Market Stencil.
BTW, if you saw my post on Shopping Flea Markets, Festivals and Fairs the other day you may have seen this bag in the post.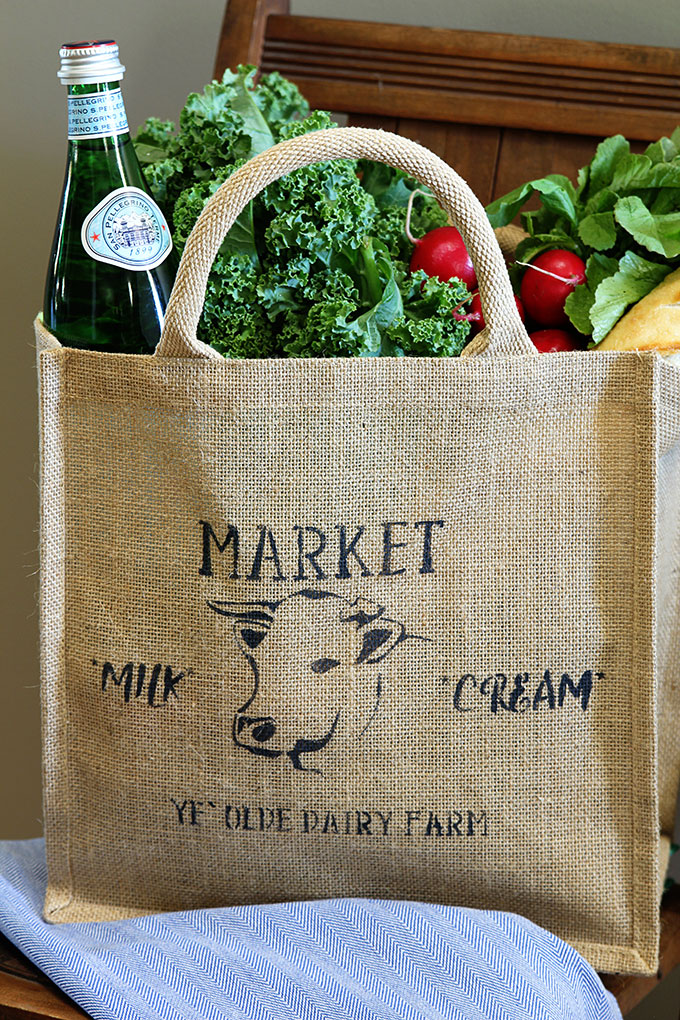 (This post contains some affiliate links for your convenience. You can read my full disclosure policy here.)
How To Stencil A Farmhouse Market Bag
Supplies
*If this is an item that you will want to wash, I would suggest using fabric paint. I'm fine with regular craft paint because I will not be washing Elsie the cow anytime soon (or ever, sorry Elsie).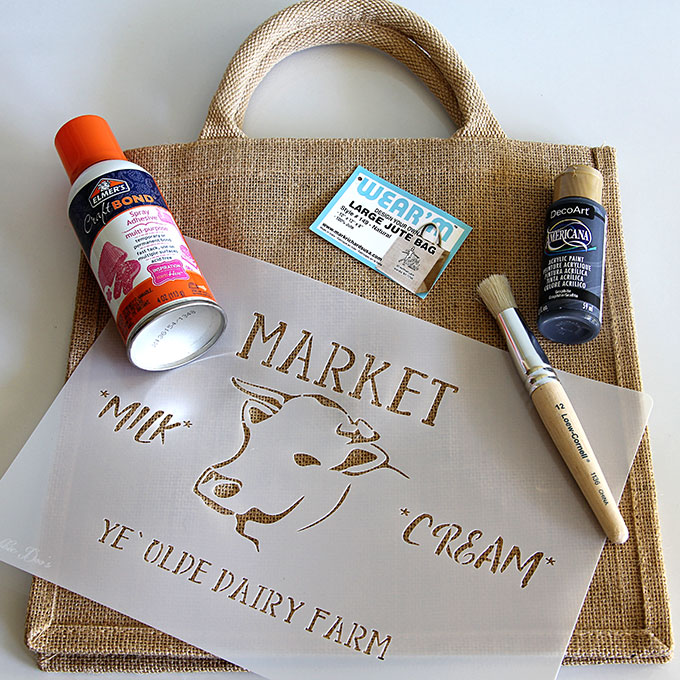 Instructions
Spray adhesive lightly on the backside of the stencil and let dry 3-5 minutes (read the instructions on the adhesive to be sure yours needs a setting time)
Stick stencil on the jute bag, pushing down edges to prevent sloppy edges and paint bleeding underneath the stencil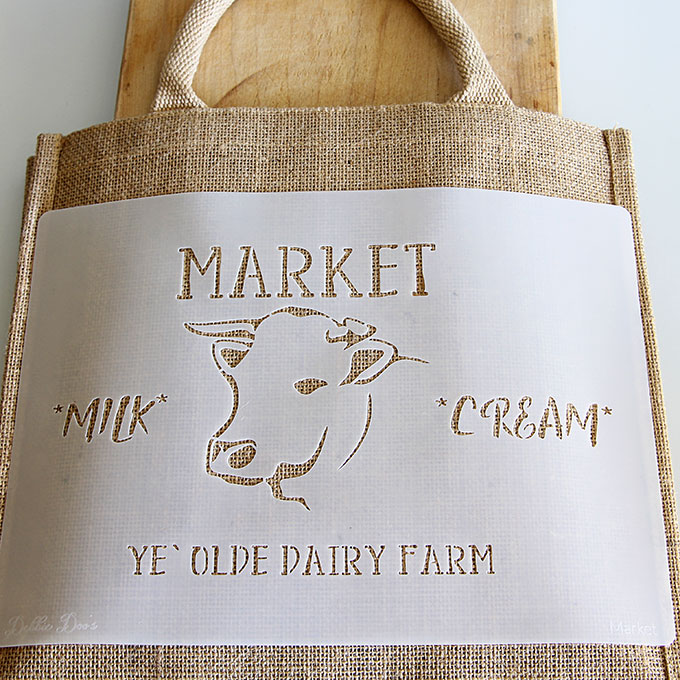 Squeeze a little bit of paint out onto the paper plate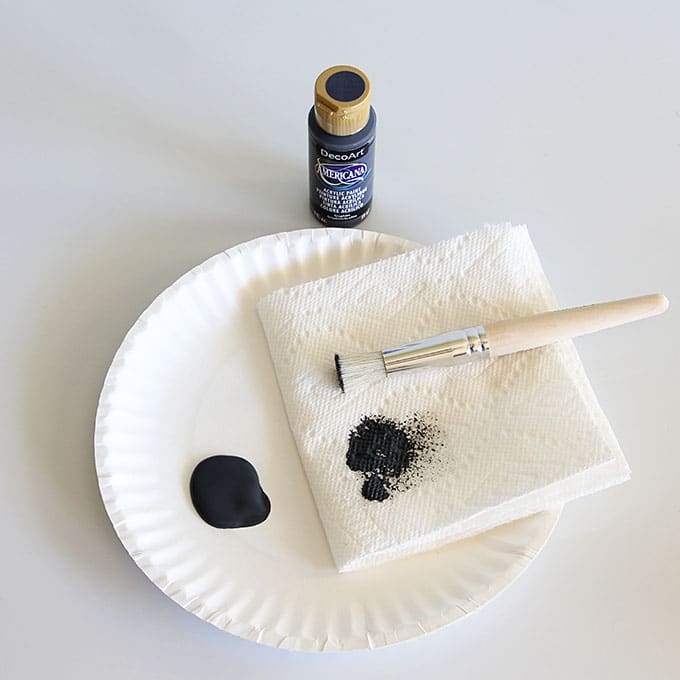 Dip end of stencil brush in paint and dab off on the paper towel
Lightly tap your stencil brush up and down on the stencil, do not brush, just tap (or pounce)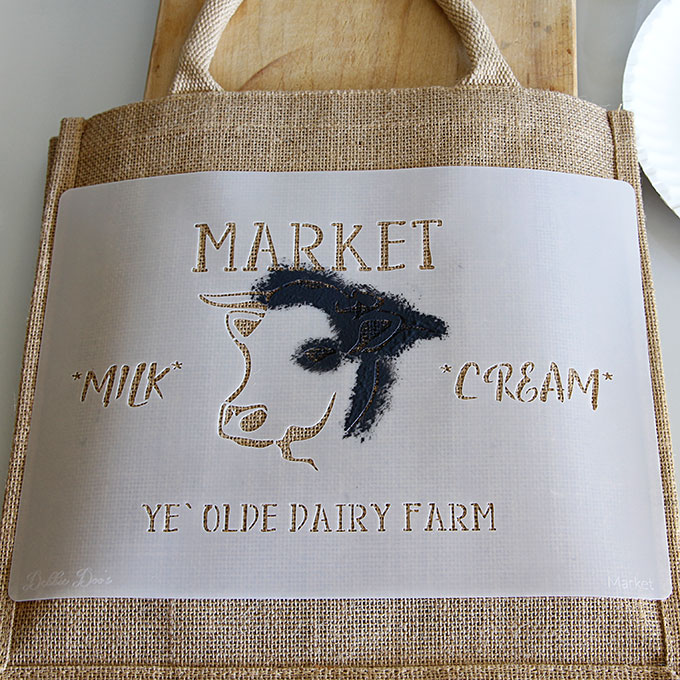 When all the stencil has been covered, gently remove the stencil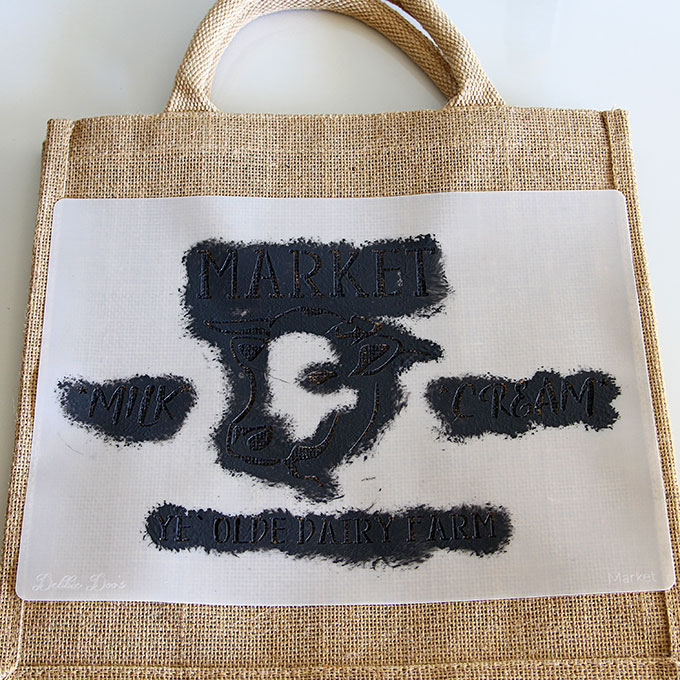 Stand back and admire your work!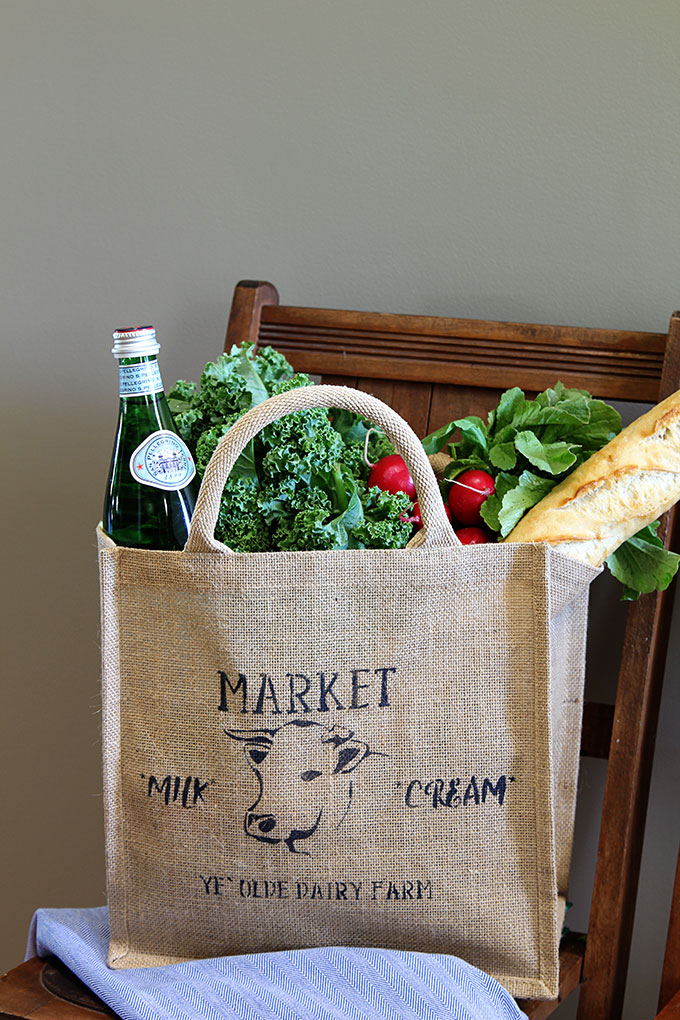 So now when someone asks the age old question "Why buy the cow when you can get the milk for free?", you can reply that you did indeed buy the cow, thank you!