I know you've all been sitting on the edge of your seats waiting for an update on my festive summer planter I showed you in mid-May.
Because you all have nothing better to do this summer 🙂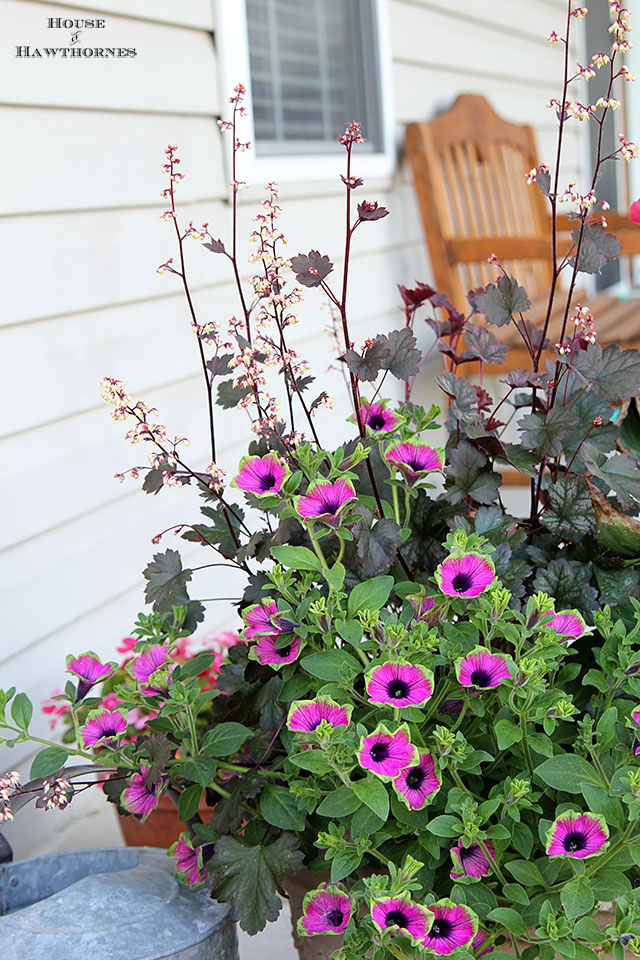 It's been coming along.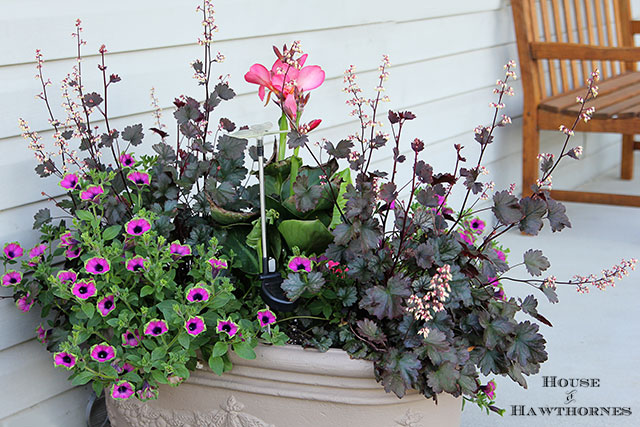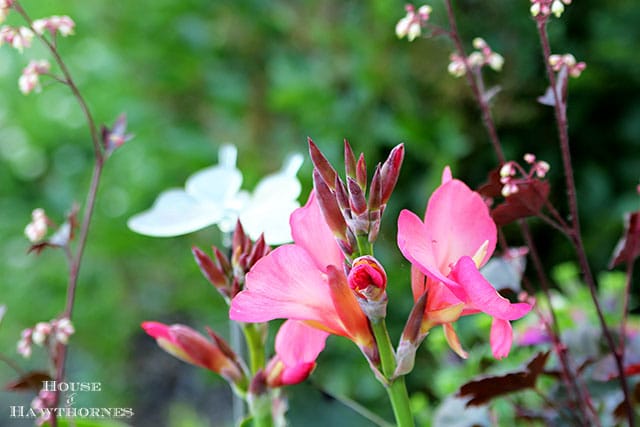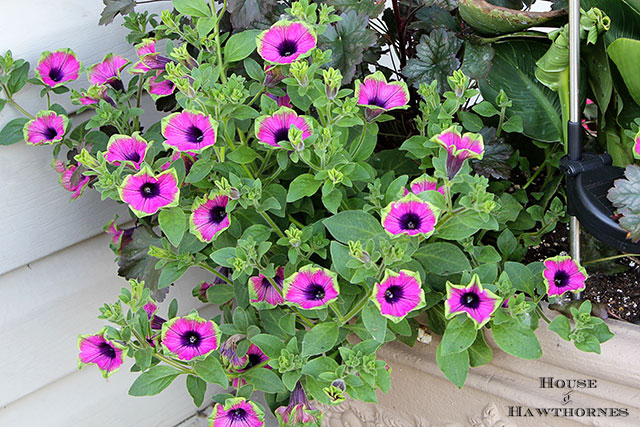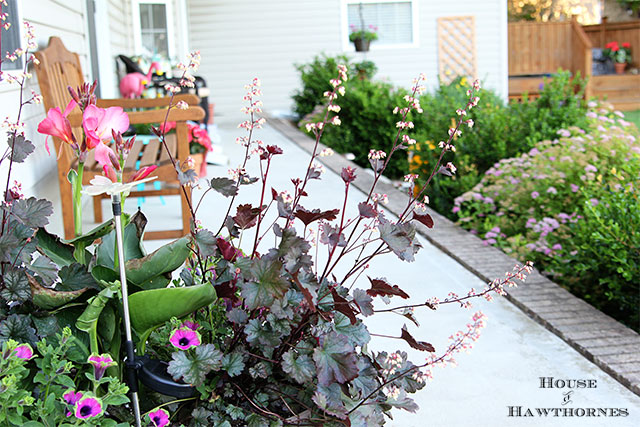 Then: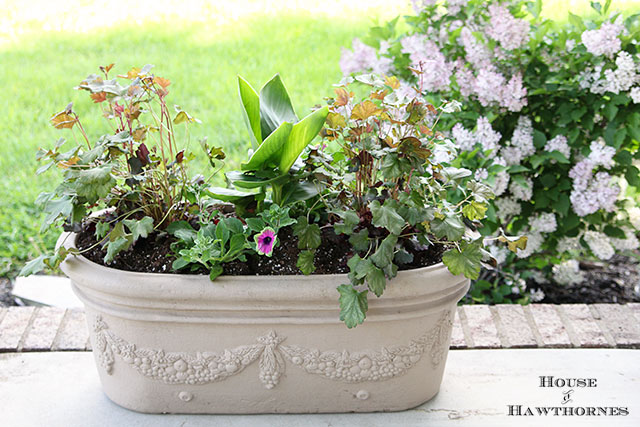 Now: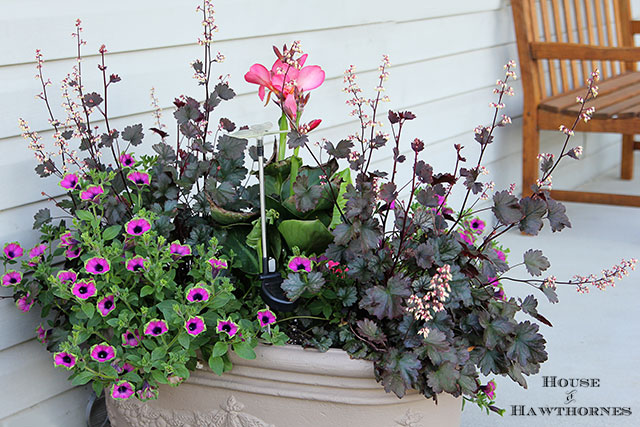 The plants are:
Canna - Tropical Rose - full sun - grows to be 18-30" tall
Supertunia - Pretty Much Picasso - full sun - trailing habit and 8-12" tall
Coral Bells (Heuchera) - Harvest Burgundy - part sun (4-6 hrs per day) - 12" tall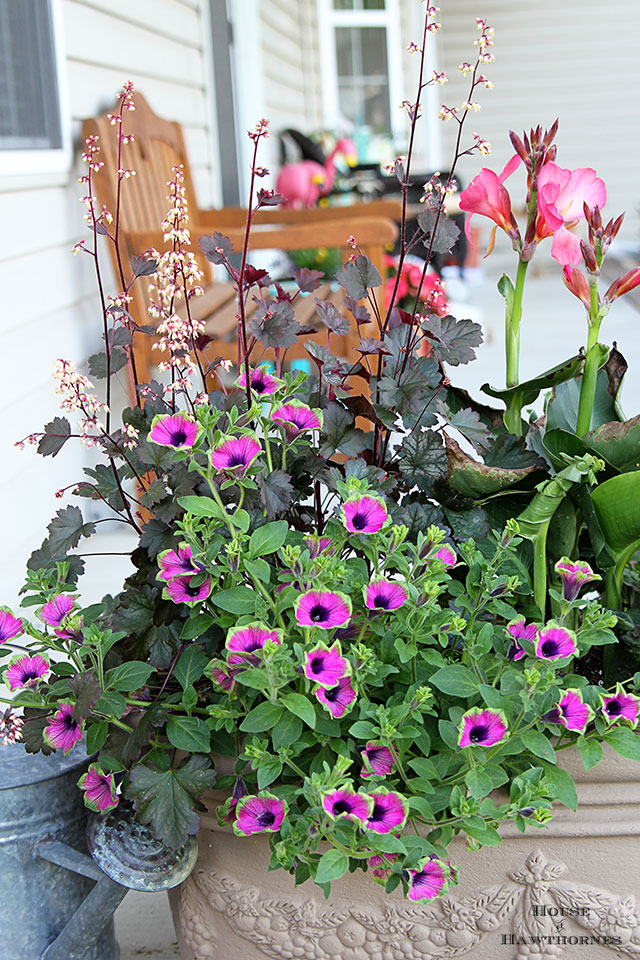 Can you see my pink flamingos in the background?
Those are the ones the dogs bought me for Mother's Day. Still loving the pink little guys.
What's better than a bird who sits still for photos? And doesn't poop all over your porch?