This is what happens when you're bored. You're still in Christmas buying mode. And it's a slow day at the antique mall.
A few days after Christmas, my son and I drove down to a favorite antique mall a few towns over. It was more or less to just get out of the house and NOT go to a regular retail store.
I was sick to death of Target by then (blasphemy?) and wanted something tamer and more relaxing.
I had high hopes for a leisurely stroll through the antique mall, possibly finding a few leftover vintage Christmas items. But there wasn't a lot of vintage Christmas left at the antique mall.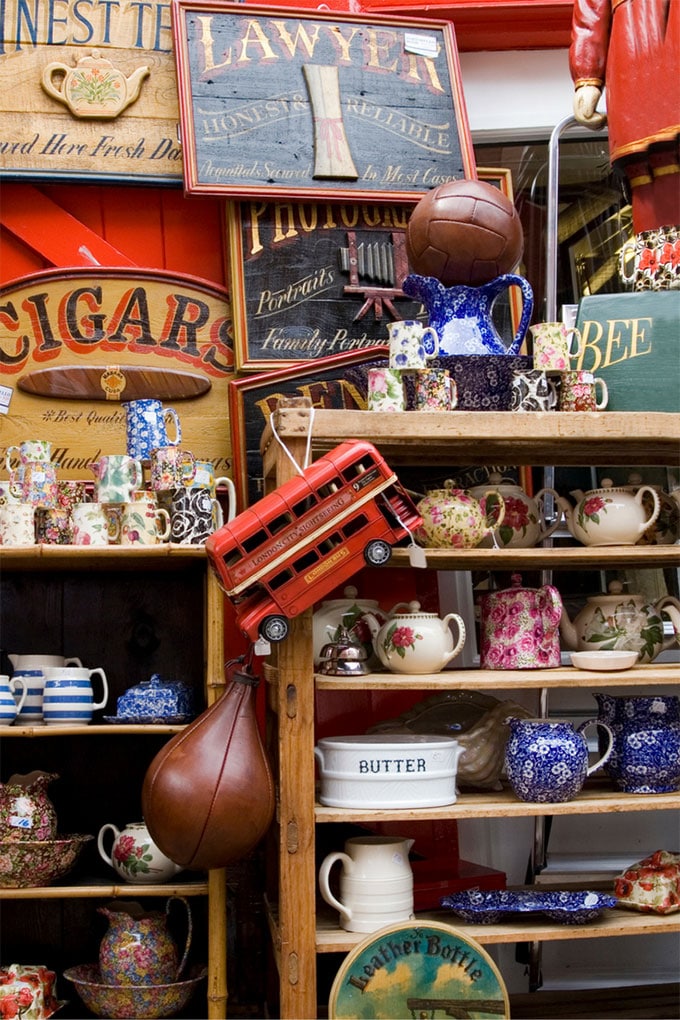 Not a kitschy Santa blow mold in site.
Nary a Shiny Brite to be found.
And even though it's not Christmas related, you and I both know I had my eyes peeled for thermoses. No such luck.
We were about ready to head out and call it a day when we spotted HIM.
Not him as in Him, but him as in Dusty.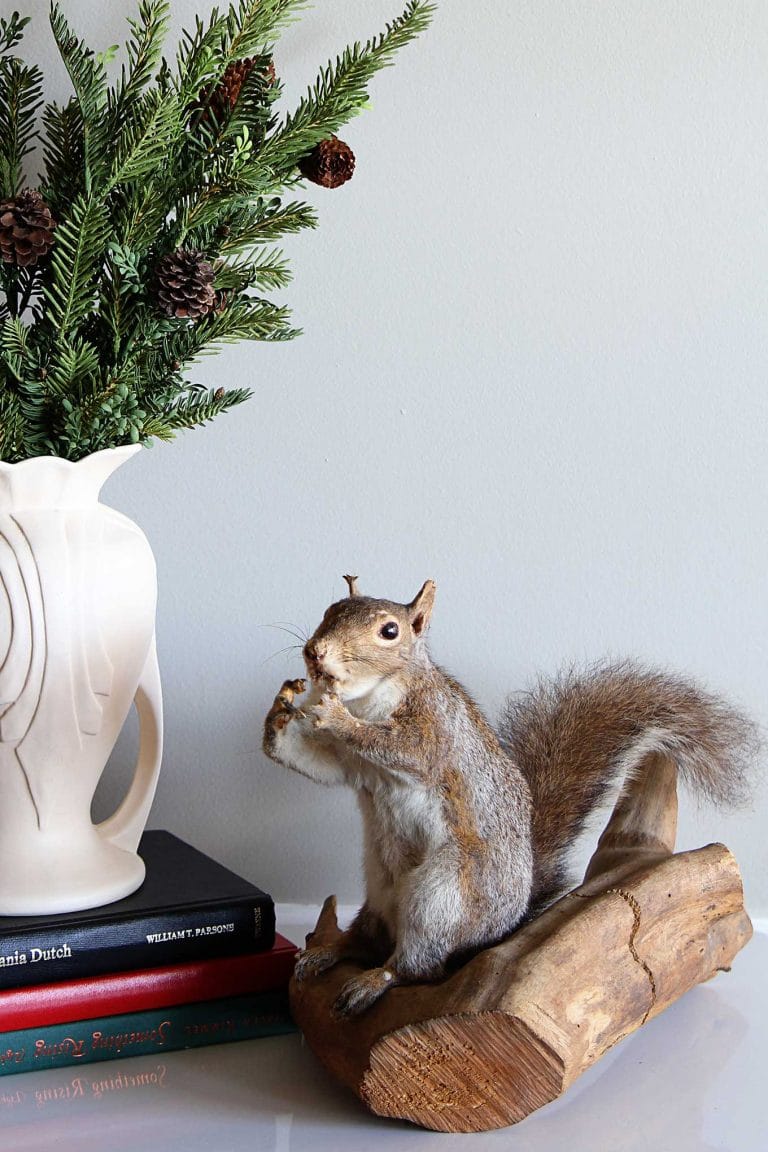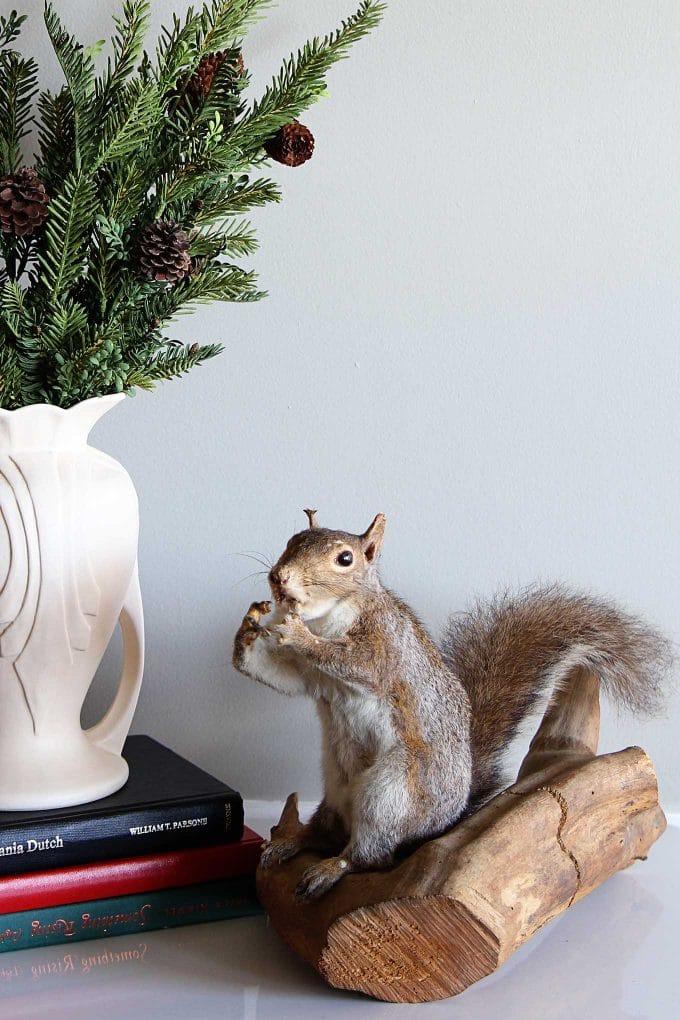 The cutest, rattiest stuffed squirrel you ever did see!
I playfully texted my husband a photo with the caption "Look who wants to come home with us!"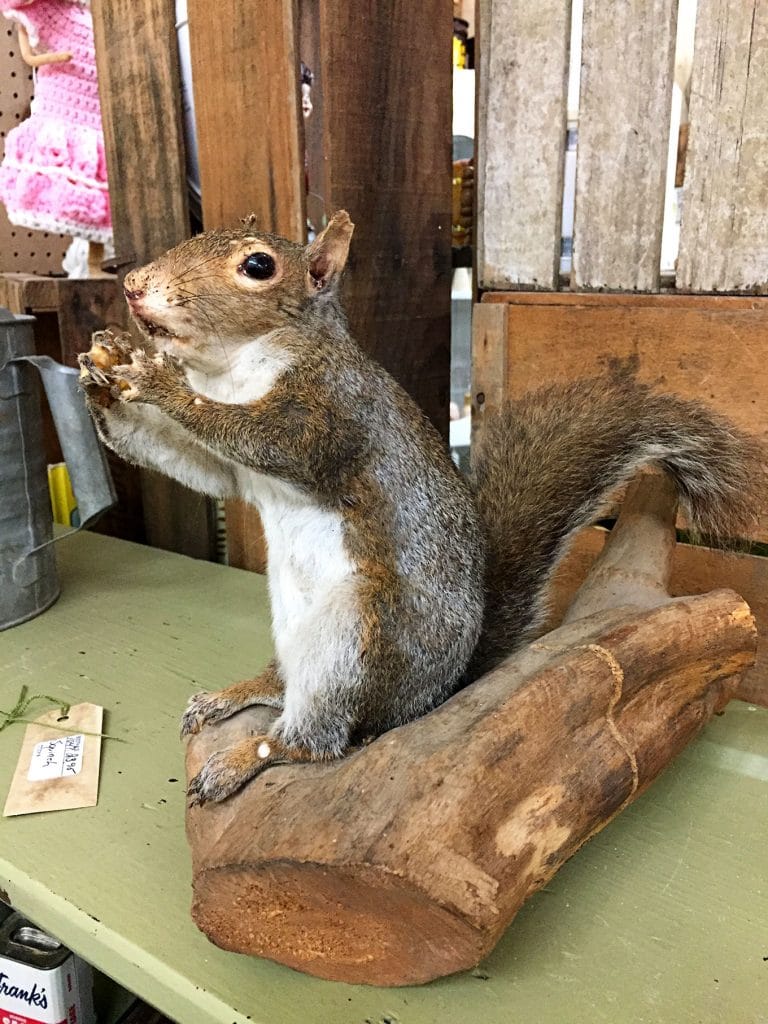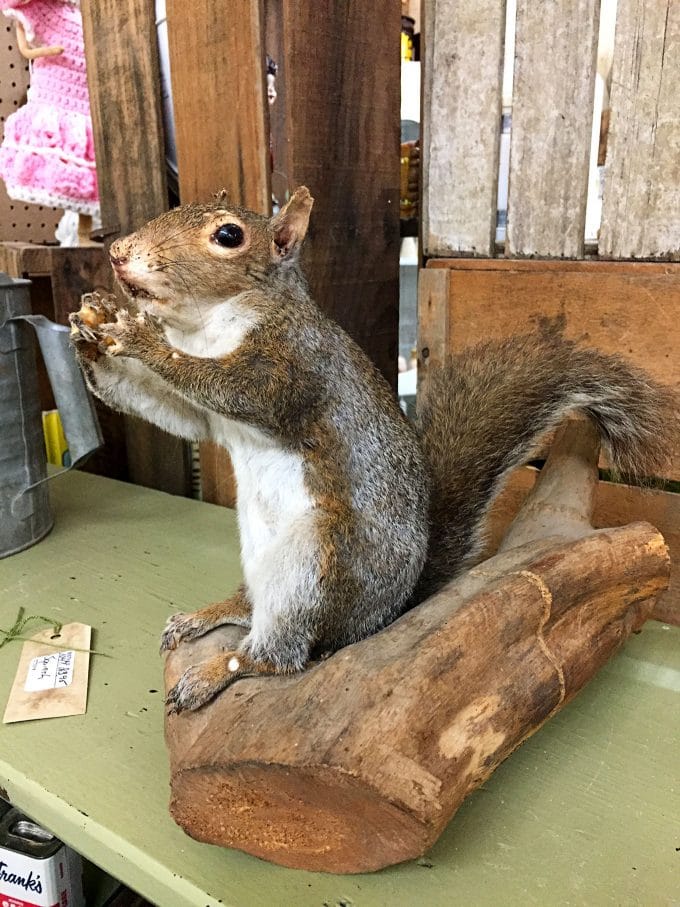 He, of course, took one look at the photo and said "When are you ever going to find a stuffed squirrel for that price again?"
Uh, not sure if that meant - "Buy him, he's fabulous!" or "You are NUTS and I'm just being sarcastic!"
But I chose to not have him elaborate any further and proudly purchased Dusty and brought him home with us.
To his forever home.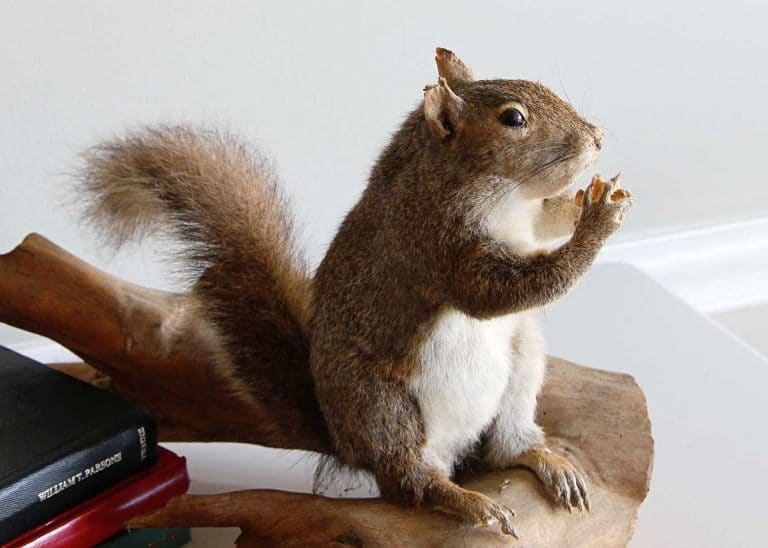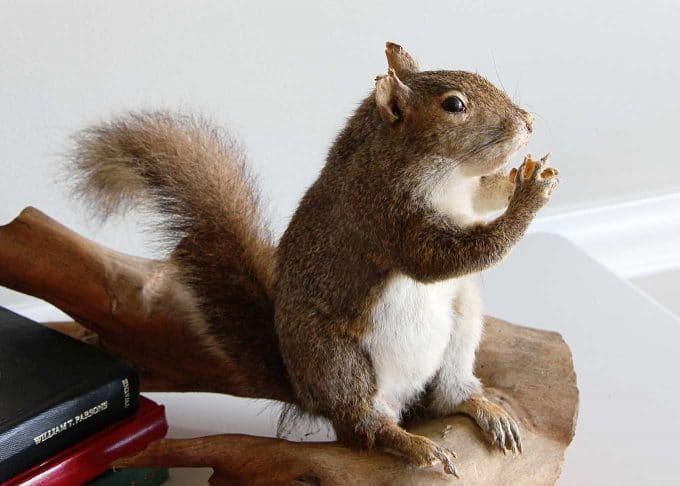 Oh, wait. Why did I name him Dusty?
Well, the years in the antique mall were not good to him.
Can you vacuum a squirrel? Does Dyson make an attachment for that?