When last we spoke, I was showing you my apple vignette on my kitchen table.
All is not ap-peeling in the apple world though.
My "job" every week is to pick up all the crabapples before my husband mows that part of the yard. I hate this "job".
I use quotes because I've yet to see any "money" from this "job".
Now, I don't want you to think I'm a crabapple hater. I mean, the blooms in the spring are drop dead GORGEOUS.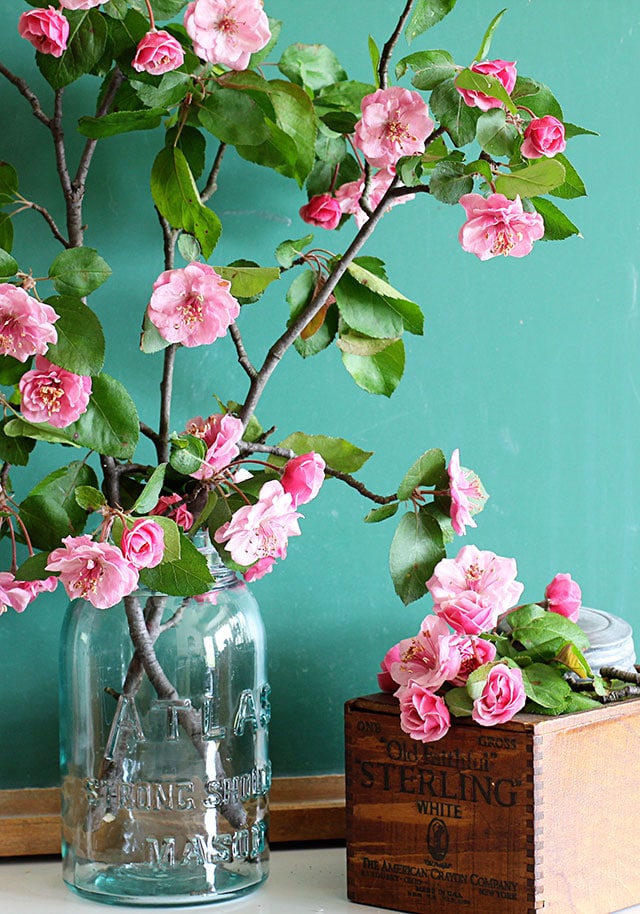 But the apples are gnarly. And small. And wormy.
There's no way I'm going to be eating these.
And there are a billion of them!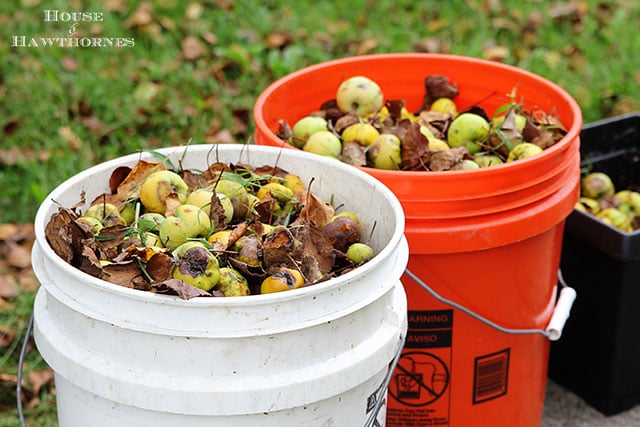 And even as I'm working my way around the tree, bent over at the waist, picking up the apples one by one, I can hear more apples hitting the ground.
Thump. Thump. Thumpidy thump thump.
Ugh.
It's a never ending job, I tell you!
Yesterday, it was all I could do to not walk over to the garage, fire up the chainsaw and take the sucker down.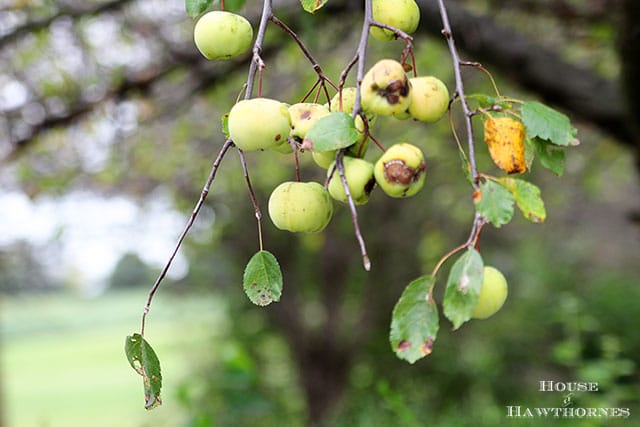 I was so close.
What stopped me?
If I would have cut it down, I still would have had to pick up all the stupid apples. Plus the branches. And leaves.
And there's the whole not being able to pull the starter rope on the chainsaw thing.
OK, I guess I am a crabapple hater.
Do you have crabapples trees? Or have you mastered pulling the starter rope and gotten rid of the demons?