Seems like I always have apples on my mind this time of year.
A few years ago, I talked about how I cheated on my favorite Golden Delicious apples by using Gala apples for my front porch decor.
Galas apples are so much more photogenic than the plain Jane Golden Delicious apples, you know.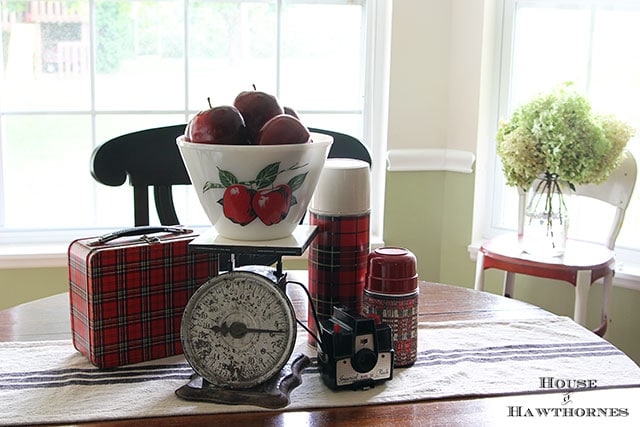 Gala apples are the Veronicas of the apple world. Golden Delicious apples are the Bettys. There, I've said it.
Well, I've done it again.
I don't really even like Red Delicious apples, but darn if I didn't buy them because they would look better in my Fire King apple bowl.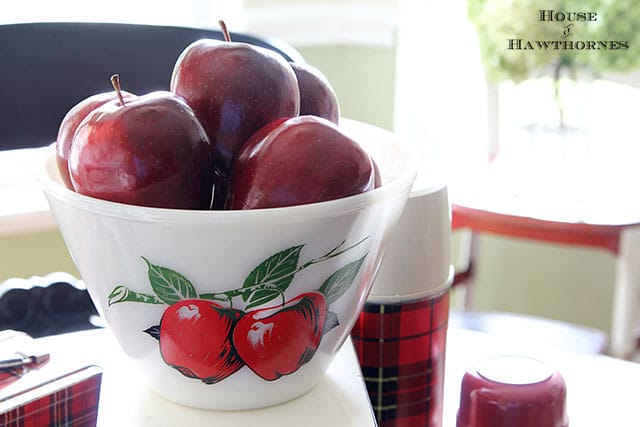 But seriously, how could you put anything OTHER than red apples in this bowl?
I think I paid $4 for this bowl at a yard sale a few months ago. I probably paid about the same for the apples.
The 1960's Aladdin lunchbox is the same one that you saw in my Cozy Hot Cocoa Station back in December.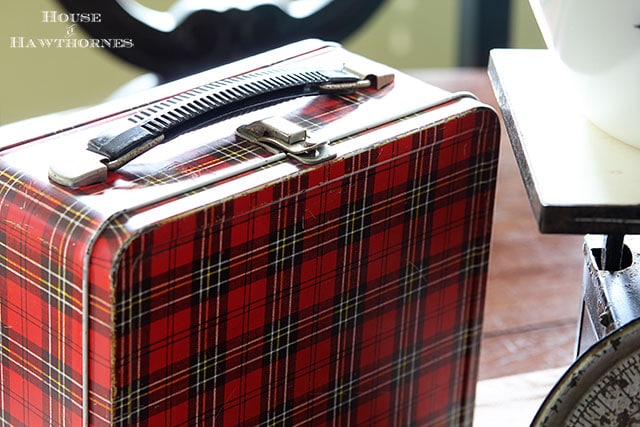 Since it's the lunchbox I always pined for as a child, but couldn't have because my Mom always used brown paper sacks, I'm using it wherever I can.
Old crushes die hard.
And no, we never really eat at this table.
And I love that, because I can make my table vignettes as big and colorful and obnoxious as I want, without having to worry if someone is going to have enough room to put their plate.
Or if they're going to get lockjaw from my rusty scale.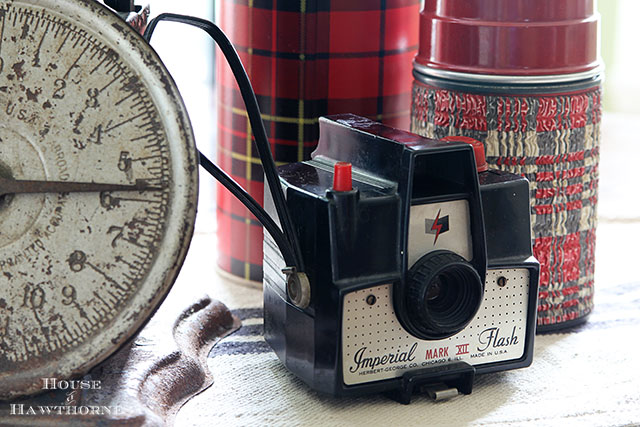 So what kind of apples is your favorite?
Do you throw caution and common sense to the wind and put rusty items on your kitchen table?