Hey, I bought a rake. A hay rake 🙂
It's actually longer than this, but when I tried to fit it all in a photo, you couldn't tell how cool it really was. And baby, this thing is cool.
You may just see this again when I start decorating for fall.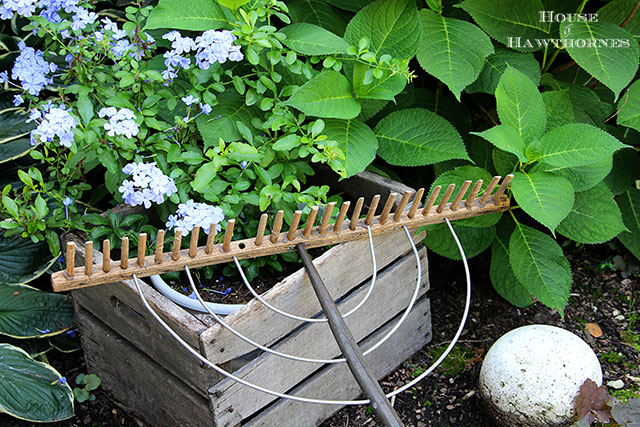 Five bucks.

I went to a sale at a church down the street on Friday. For the most part, it was just a bunch of old lady clothes.
Not cool vintage old lady clothes from the 60's. Just well worn old lady jogging suits, girdles and orthopedic shoes.
The church is sort of known for having an older congregation.
But I did find a few treasures.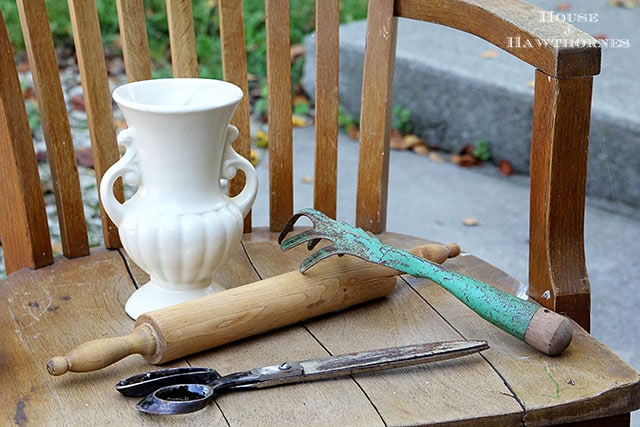 The white pottery vase is marked USA, so it may be McCoy. But for a quarter I didn't even bother to google it on my phone, I just threw caution to the wind and went ahead and bought it.
The scissors are HUGE. They are 12" long and I have no idea why they need to be so big. For cutting umbilical cords?
For 50 cents I can sterilize them.
Both the wooden rolling pin and gardening hand rake were a quarter each. So that whole photo up there was $1.25.
Oh, and I want to bottle this green color and sell it as paint.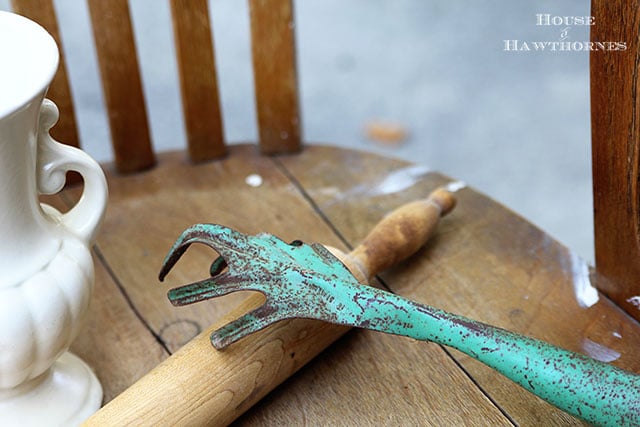 Does anyone know if I can take an old gardening hand rake into Home Depot and have them color match it?
Excuse me sir, can you fit this rusty old tool in your color matching machine?
The big purchase of the sale was this set of serving stuff. They actually match a larger serving set I have and use when I have parties (they have a cool mid-century retro vibe to them).
All of it was $2.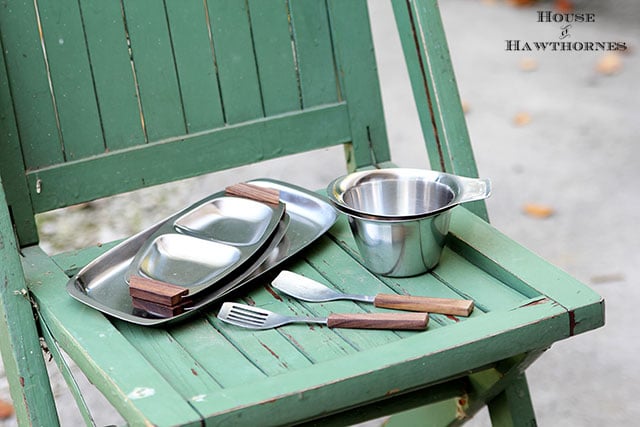 The little spatulas are confusing me though. Not sure why they are so darn small. I can't think what they would be used for?
How was your yard saling weekend? Did anyone make it out to the Worlds Longest Yard Sale?