Don't you just love summer!
Sunflowers . . . Sunshine . . . Suntans
The three S's.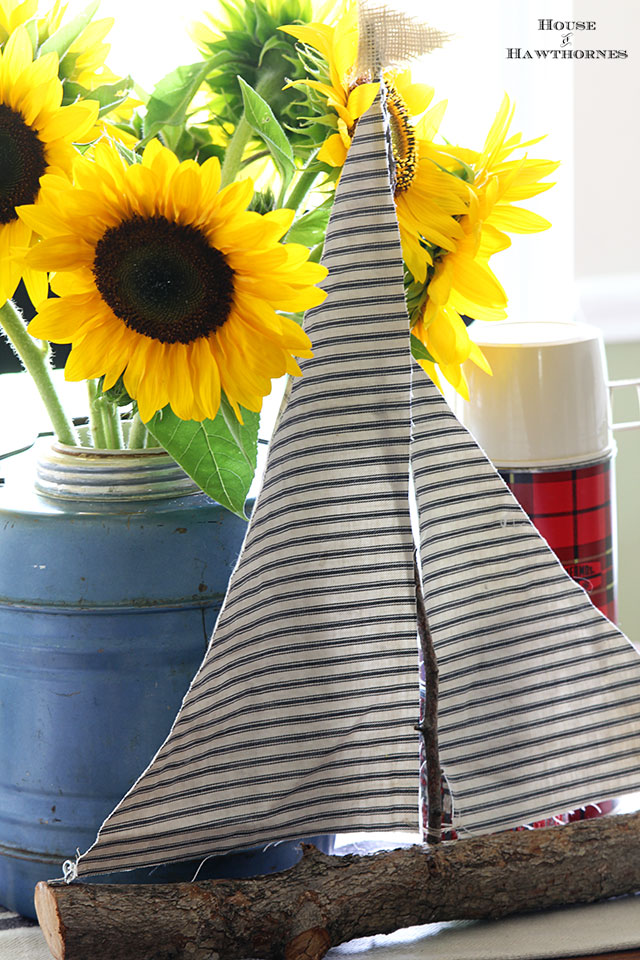 This summer has been so mild (knock on a vintage wooden bread board) that it has me thinking of fall earlier than usual though.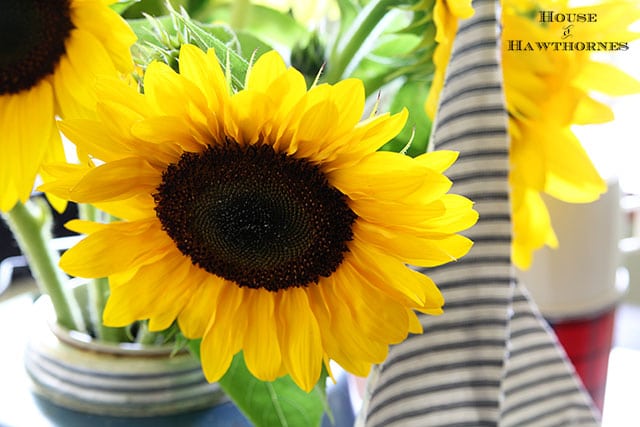 Screech.
No, I'm not going to get all cornstalks, cider and pumpkins on you. Yet.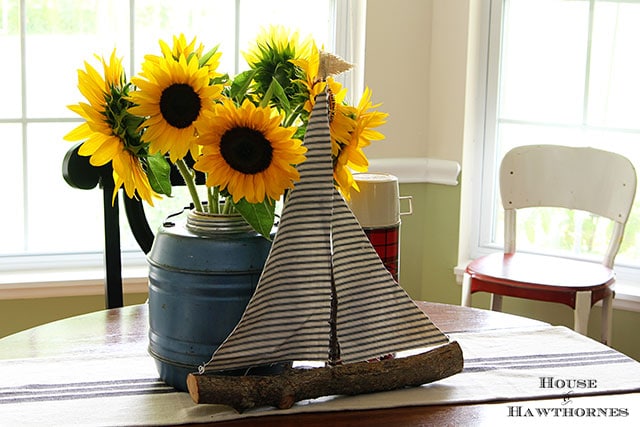 But I did have to force myself to not put a bowl of apples and a mum on my kitchen table.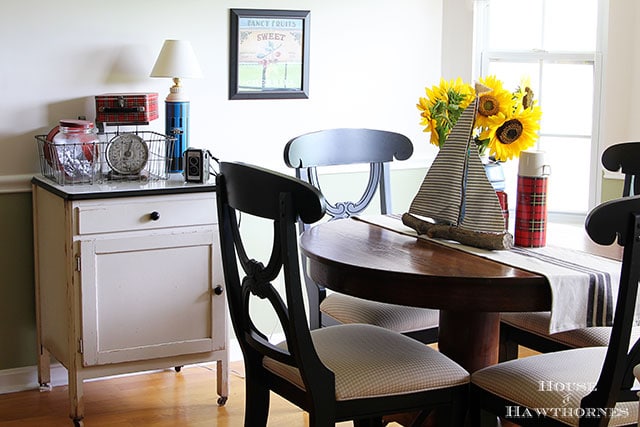 For right now, I'll try to savor the last bit of summer.
The sailboat in the photos is the one I made from tree branches and some vintage ticking fabric a few years ago.
And I also have a tutorial on how to make the equally easy thermos lamp.
And just about anything else you see in this photo can be found here on my blog somewhere. It's almost all thrifted stuff except for my mom's kitchen table and the black chairs.
I just didn't feel like bombarding you with links to every last thing I own 🙂
Has your mind started wandering to fall yet? Or are you fully immersed in summer?
Other Posts Your May Enjoy:
Colorful Summer Home Tour
Summer Front Porch Decor
Summer Back Porch Decorating