All the moons seemed to be in alignment for my garage sale-ing excursion on Friday. I hadn't carelessly made any appointments for Friday morning (I need to permanently mark off Fridays on my calendar from now on), the rain from early in the morning had finally cleared up, and I was all caught up on laundry.
There was a huge neighborhood sale in the next town over, so I headed in that direction. A good percentage of homes in the neighborhood participated in the sale and it seemed to have a party atmosphere. Sure, no mojitos were in sight, but it was quite early in the morning.
I did run across quite a few cute lemonade stands set up by eager faced little kids though. Am I the only one that buys lemonade from the kids, but doesn't actually drink it? Maybe I worked in the hospitality industry too long, but I have visions of them not using proper food handling safety procedures in the making of the drinks.
I didn't buy a ton of stuff, but what I bought I needed. Uh, sort of. I bought a picnic basket because you can never have enough picnic baskets ($5.00). They are great to stack in a corner and throw stuff in. I also bought some salt and pepper shakers ($1.00) and a thermos for my ever growing thermos collection (25 cents).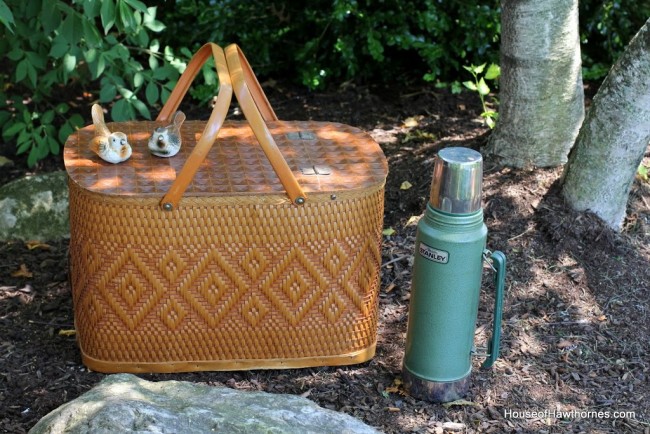 Aren't these little bird salt and pepper shakers so cute in a kitschy sort of way. The house where I bought these had a ton of different salt and peppers, but most of them were ugly in a kitschy sort of way. Kitsch goes both ways, I guess.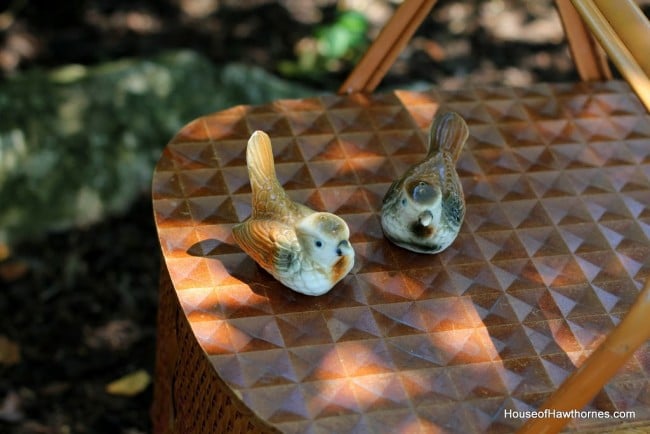 I bought a huge turkey platter (25 cents) and a glass cake dome ($1.00).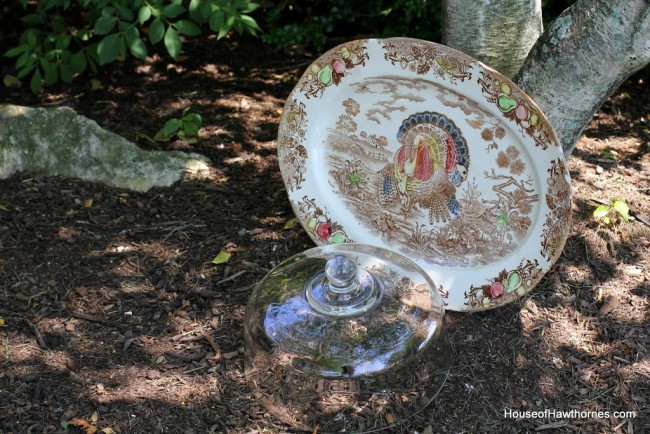 Up to this point, I was doing well on the money front. I had spent $7.50 on garage sale finds and 50 cents on lemonade and was feeling quite good about being Mrs. Thrifty (even though my thirst was not quenched). Then I found this yummy bread board at a sale.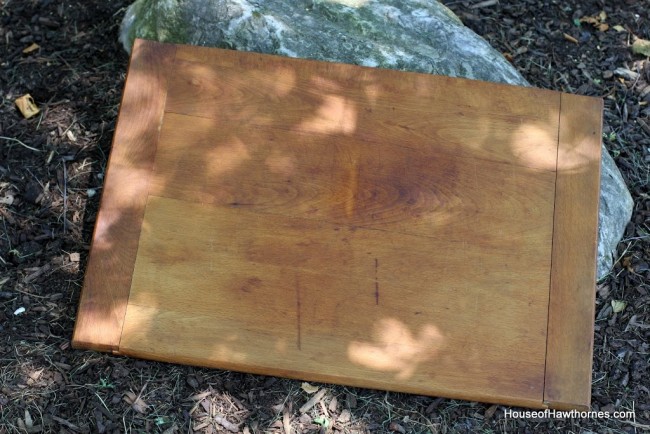 I'm not even going to tell you the price I paid for it, because it's embarrassing, but I will tell you that I have been on the lookout for one of these for quite a while to use as a photography prop. So I bit the bullet and paid antique store prices for it. It has the nicest patina though.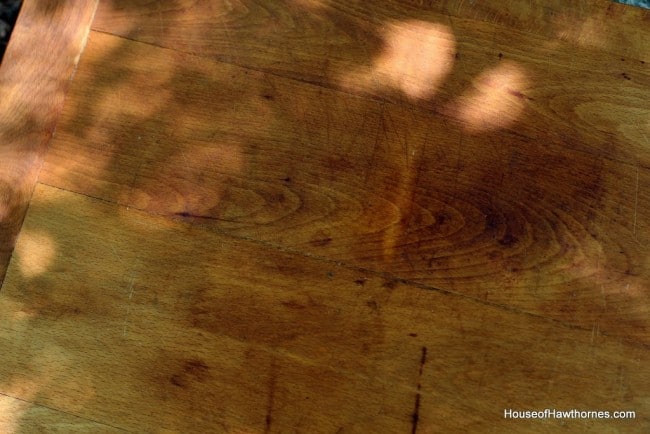 How was your garage sale shopping this weekend? Did run across any hygienic lemonade stands?

Linking with Coastal Charm's Nifty Thrifty Tuesday.