Can you believe that I didn't get to do any garage sale shopping this weekend at all! With my son being out of school for the summer, I'm not as free to dig around in thrift stores and wander around garage sales as I used to be.
He doesn't share my cheap gene, so he finds nothing fun about the thrifting scene.
But I did find some items that I bought in May that I never got around to posting about. I got all these items at the same house where I bought my vintage cabinet at last year.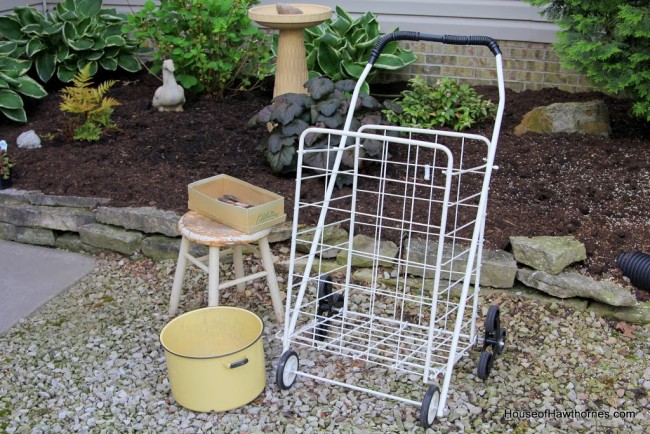 If you've read my blog for very long, you know how much I like my silver, so it should be no surprise that I snatched up this box of silverplated silverware. Three different patterns, but they will be perfect for a project I have in mind. Plus for a whopping $3.00, I couldn't just leave them at the garage sale.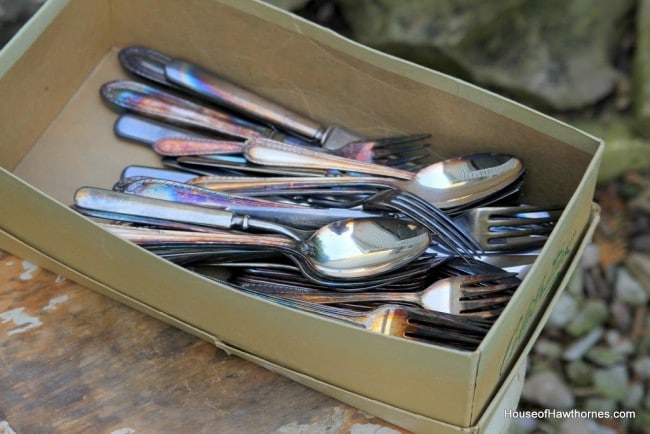 This bowl was $1.00.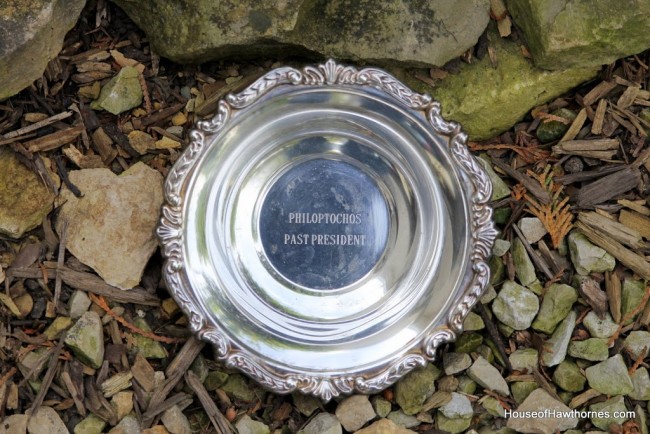 At the time I had no idea what I was going to use the chippy little milking stool for, but I've since put it on the hot tub deck to rest legal beverages on while scalding your body. I think it was $1.00 also.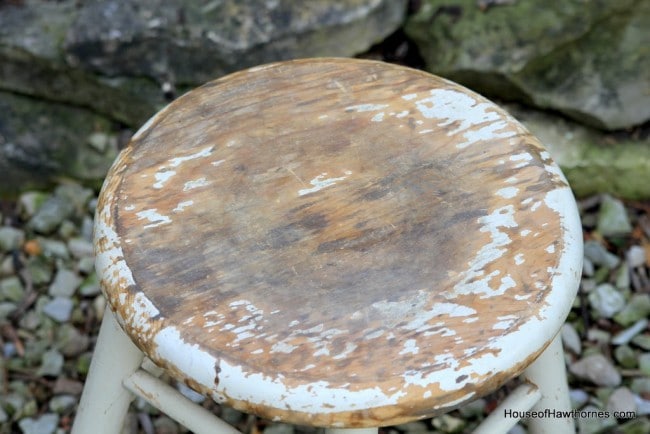 This enamelware pot was 50 cents and was purchased to be a planter. When I bought it, I could have sworn it was white though. It must have changed colors on the van ride home. Would this be considered the infamous 1970's Harvest Gold?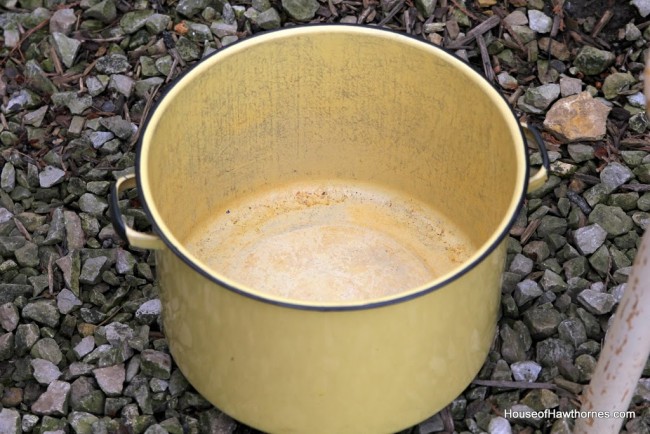 And this is where I purchased the shopping cart that I took to the Springfield Antique Show and Flea Market in May. It did come in pretty handy and it was only a couple of bucks.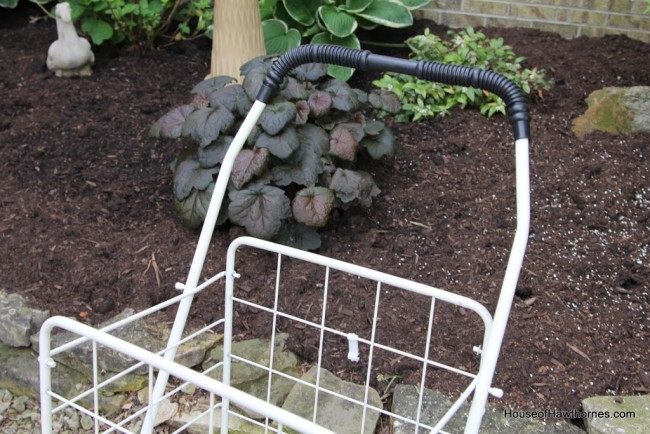 So that's all for my unshown, but previously bought, garage sale finds. I'm hoping to get out to some sales later this week, so I can get my garage sale fix on.