I always have such a dilemma on deciding what to plant in my urns, but I think I've finally discovered the perfect combination of plants this year.
New Guinea impatiens, caladium and creeping Jenny.
It is a combo planter that does well in a location that receives partial shade. The caladium is a bit more of a shade lover than the other two plants.
All three plants enjoy a moist environment, so this pot may need to be watered daily during the heat of the summer.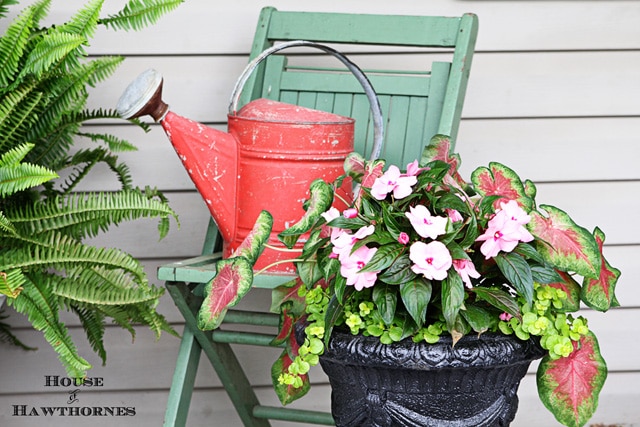 To fill the urn, I planted the New Guinea impatiens in the middle of the urn with the caladium to the back and the creeping Jenny to the front.
The caladium will spill over the edges nicely in the next few months.
I chose New Guinea impatiens in a soft hot pink to give it that much needed pop of color.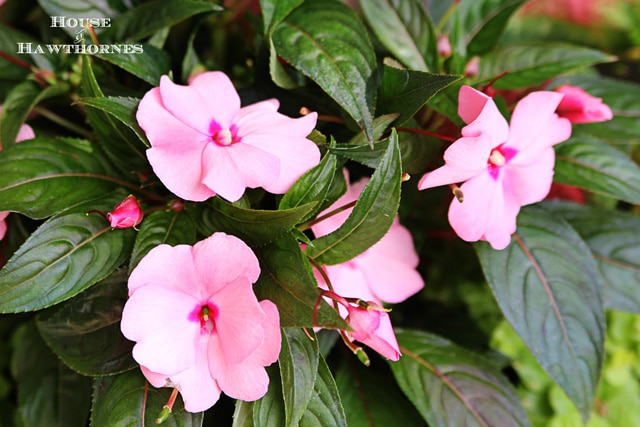 A caladium in a gorgeous shade of pink and green. This not only gives a little height to the container (normally these stand up a little straighter, not sure what's wrong with Mr. Droopy Pants), but also plays off the New Guinea impatiens.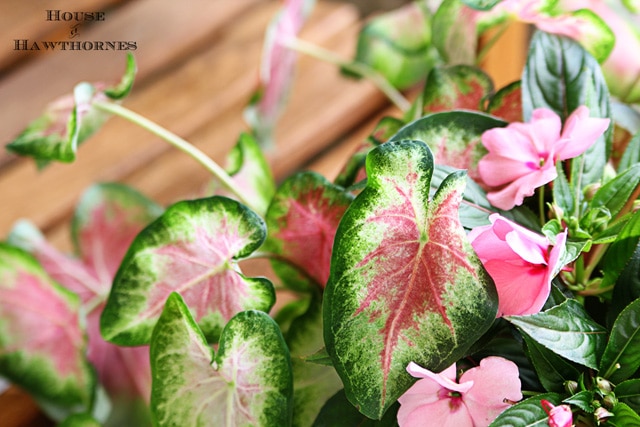 This one's tag just said caladium (thanks so much for your detailed description), but from looking online, it appears to be the Heart To Heart® Rose Glow variety.
And to hang over the edge, a creeping Jenny (Lysimachia) in a chartreuse color.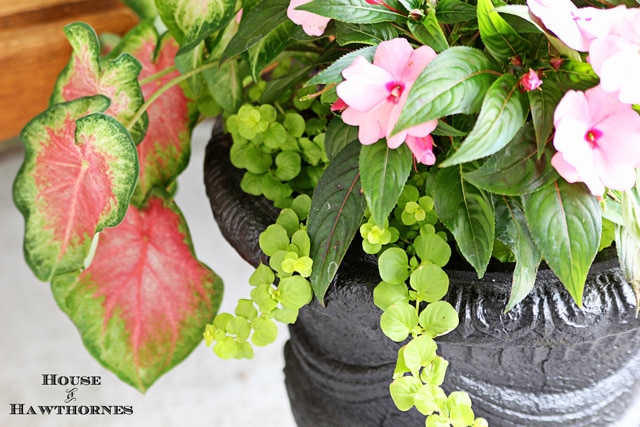 The last time I saw this much pink perfection it involved a Barbie doll, some tiny plastic shoes and a ball gown.