These little cutie patooties are from a 1937 childrens book that I nabbed at a garage sale recently.
When I have a second, I'll scan the images for you in case someone wants to use them in projects.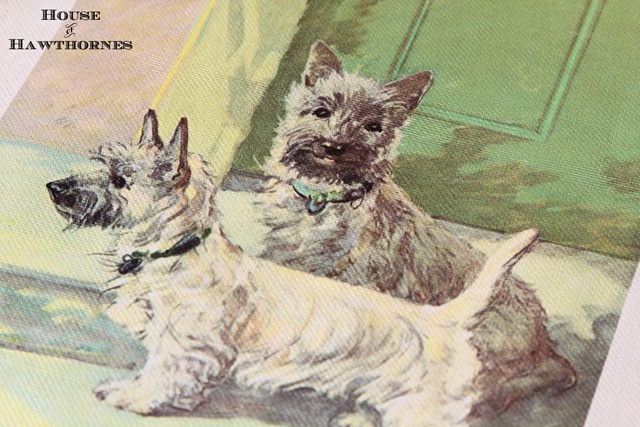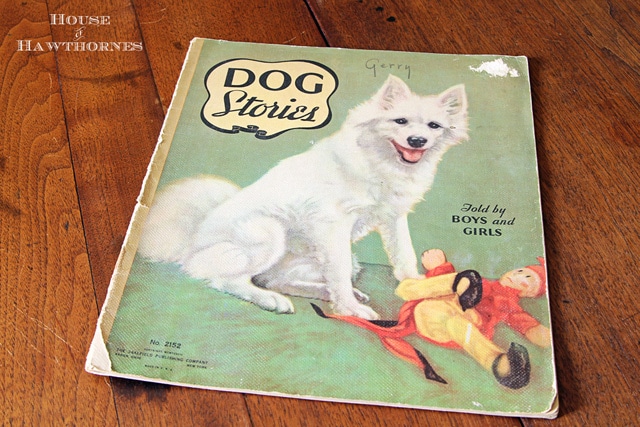 ETA - I scanned some images and they can be found here - Vintage Dog Printables.
And isn't this little kitten towel cute?
Not sure why it says "glass". Sure the kitten is drying a glass, but it seems a little obtuse to put that on a towel.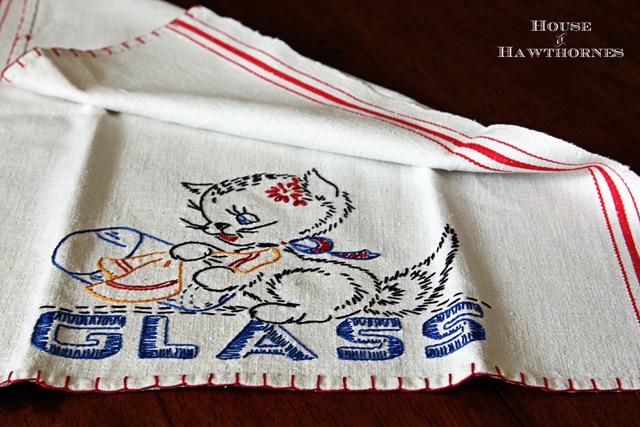 Makes me wonder what the other towels in the set would have said. Fork? Plate?
I really don't wear aprons, but when I saw this one, I had to buy it.
Besides the fact that it was only $1 and in practically pristine condition, it was at a yard sale overseen by a woman who had to have been 90 years old and told stories about everything I looked at. She was adorable.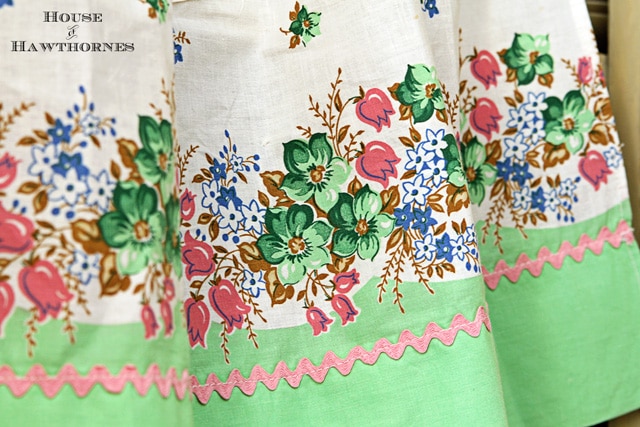 If only I can be that sharp at that age. If family history is any predictor, I'll be lucky if I can remember to wear pants.
This is probably the least cute thing I found, but who can pass up a wooden box these days? I've seen other people online calling them recipe boxes, but I think it was used in offices to file index cards or something like that.
I may use it to hold some of my ever multiplying supply of charging cords.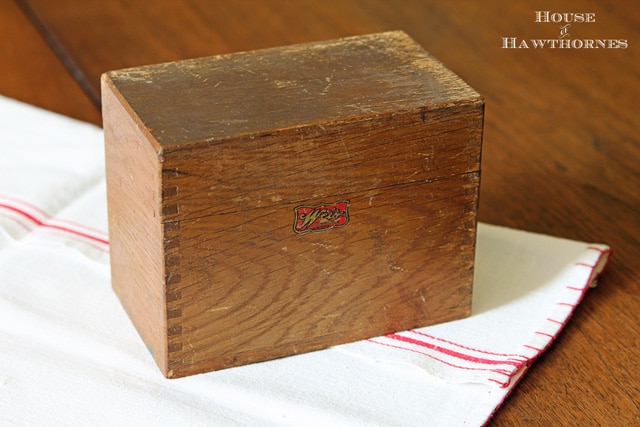 I actually surprised myself on Friday. I ran across a huge snowman blow mold at a church yard sale. And I did not buy it!
I know, seems out of character for me. But all I could think of is where I was going to store it for the next six months.
It's a sad day when a girl starts thinking about practical things like that!