I found some great vintage planters at a church rummage sale recently.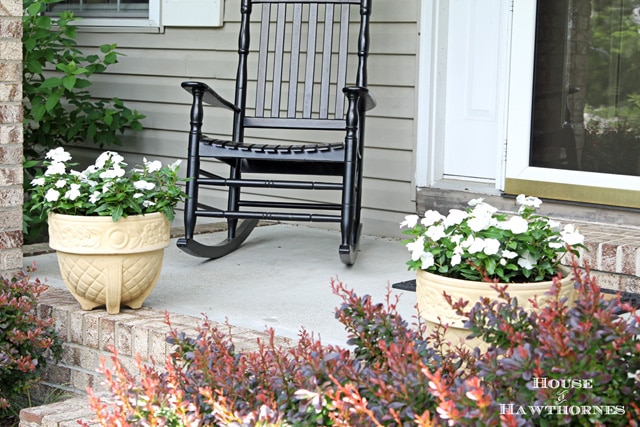 I've wanted some of these forever and a day, but I rarely run across them when I'm out and about.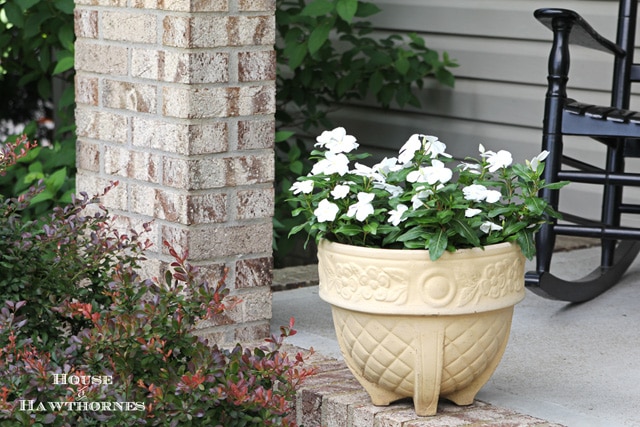 So I was super excited when I spotted two of them at the sale and they were only $5 each. And that included the minister toting them to the car for me.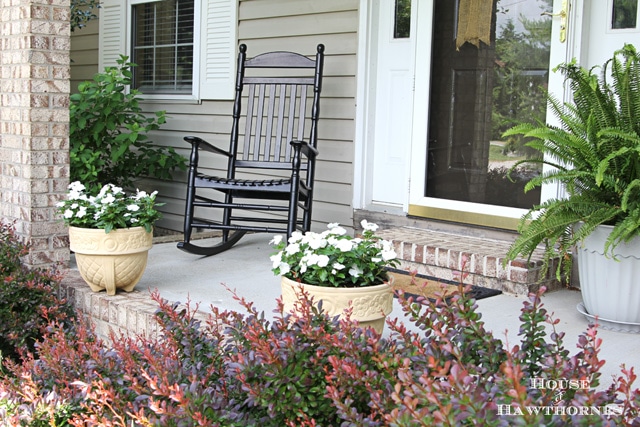 And best of all, they somewhat match my birdbath that's sitting to the left of the porch.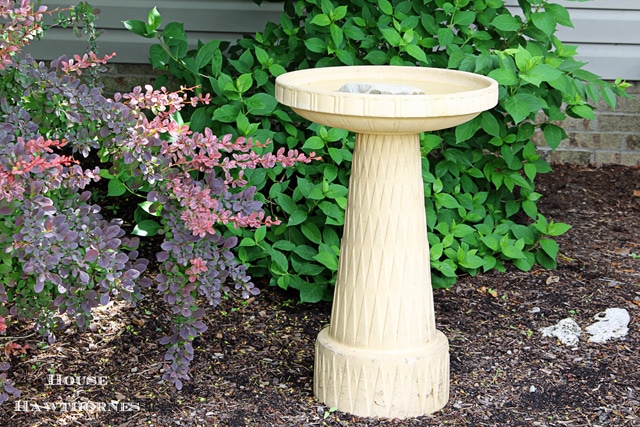 Last year I got tired of cleaning the birdbath ALL THE FREAKIN TIME, so I planted succulents in it instead of using it for a birdbath.
This year I decided to give the birds a break and let them use it for a birdbath again.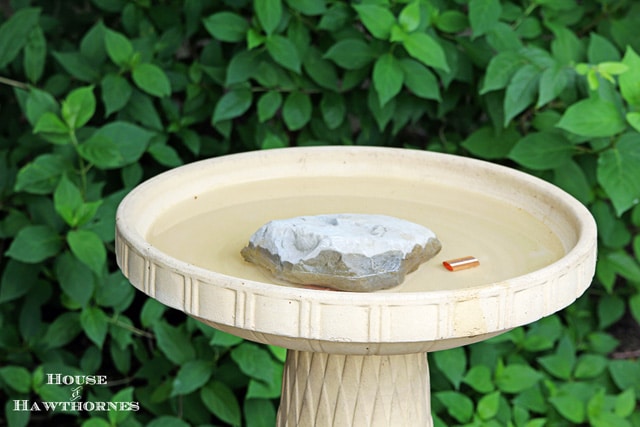 It's their last chance to prove that they understand that birdbath does not equal public restroom.
This time around I added some little pieces of copper pipe (found for way under a dollar each in the plumbing section of Home Depot).
It's supposed to keep the algae and gunk in check and still be safe for the birdies (you probably have copper pipe in your own home's plumbing). We'll see how it goes.
The rock is just a place for them to sit while they do their business get a drink.
Update: It works! I have an update one week later posted here.