After the massive amount of Christmas decor came down in January, I left some pinecones out just because they're sort of wintry to me without being all Ho Ho Ho and fat man in a red suit.
They were part of a simple arrangement on my coffee table.
Just one tray stacked inside another tray, a ironstone tureen full of pinecones, some faux antlers and a camera just in case you wanted to take a selfie.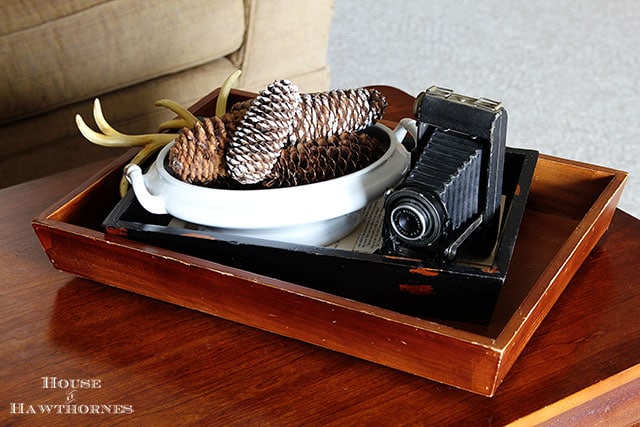 But since it's almost March, I decided to shake it up a bit and get my spring game face on.
Did you hear that? March.
I said March!!! SPRING is coming, people!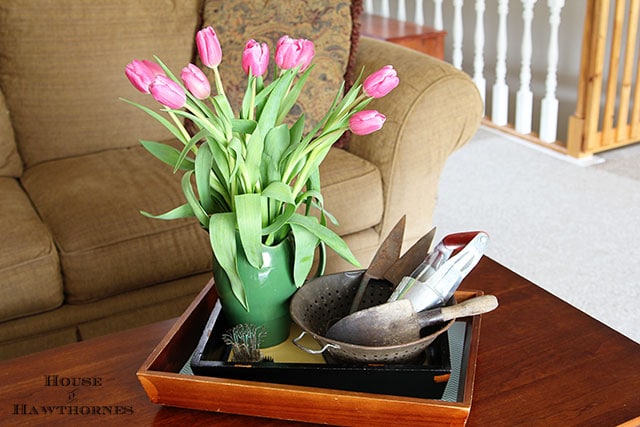 On my old vignette, I had lined the bottom of one tray with pages from a Reader's Digest I found at the thrift store.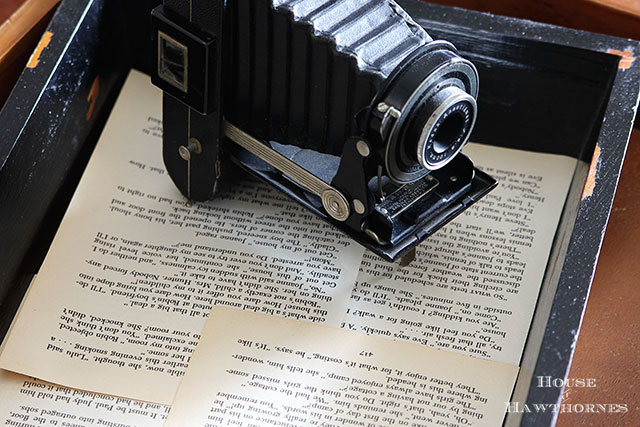 I don't know about you, but even though I am a book lover, I have no qualms about ripping a few pages out of a Reader's Digest. When they want to grow up, put their big girl panties on and produce books in all their non-condensed glory like they were meant to be read, then I'll show a little respect.
Wow, didn't know I was going to have such a soapbox moment for Reader's Digests.
This time I lined both trays, but with scrapbook paper.
A sunny yellow dot and a turquoise chevron pattern.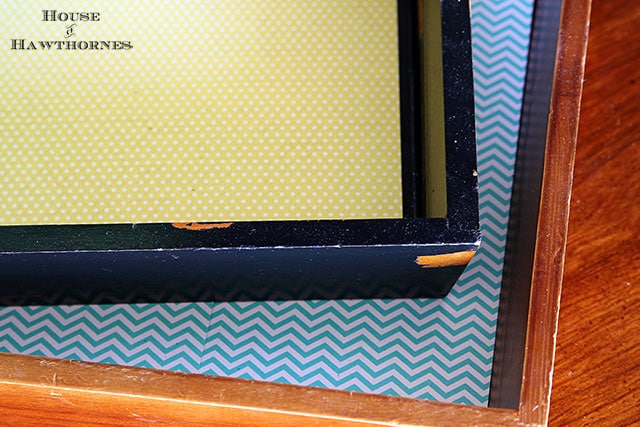 Does the chevron pattern come from the gas station or does the gas station come from the pattern? Or is this one of those chicken and egg scenarios?
I grabbed one of my vintage pitchers and filled it with tulips (the deal of the day - $1 a bunch on clearance at the grocery store).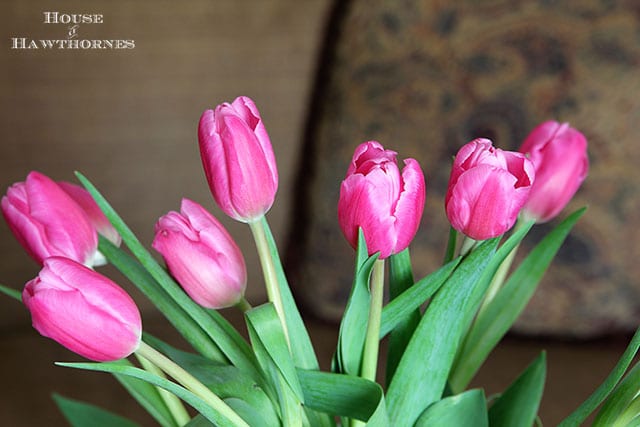 Got my rusty kitchen colander and added some old gardening tools.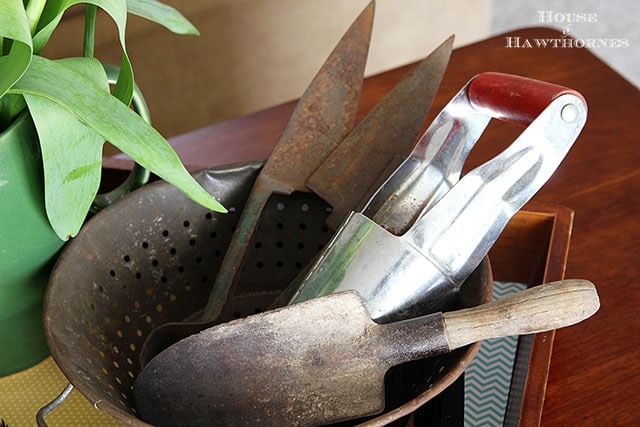 Threw in some flower frogs. And voila we're done.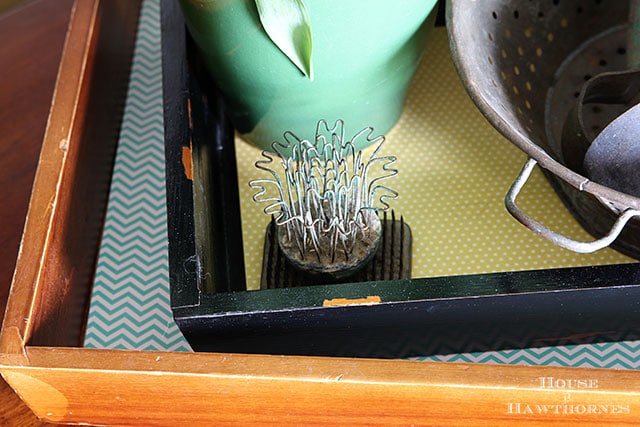 Spring has sprung in my living room.
Speaking of spring and sprunging, I am participating in a linky party next Monday, March 3rd with over 25 other bloggers.
And when I say participating, I mean you can link up right here.
The linky party is for anything spring related. If you're a blogger you can link up to the party and if you're not a blogger, you can peruse all the fun, flowery and festive posts to get a little of your own spring fever going.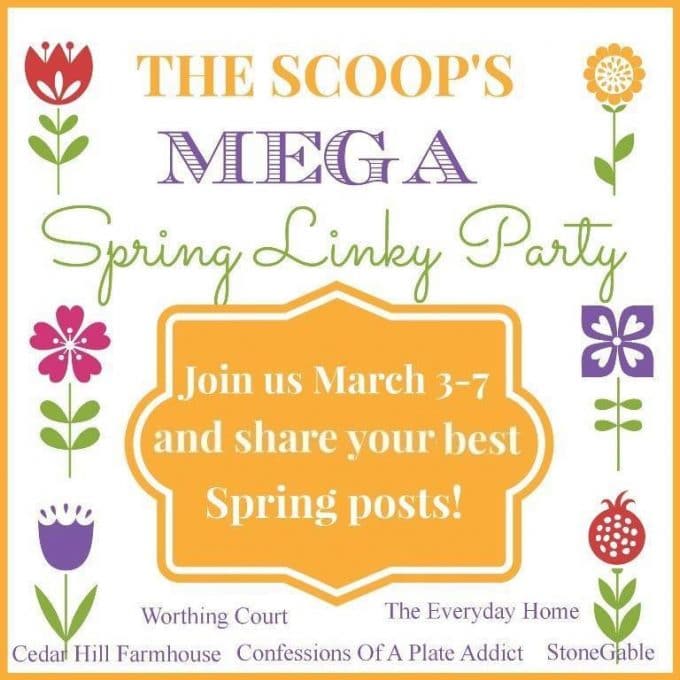 It's a great way to find your next new-to-you, favorite, you-just-can't-live-a-day-without-reading blogs. I'm here to feed that addiction for you.

Linking with Metamorphosis Monday, Nifty Thrifty Tuesday, Inspire Me Tuesday