I think there's nothing more peaceful than lambs.
You rarely hear a peep out of them.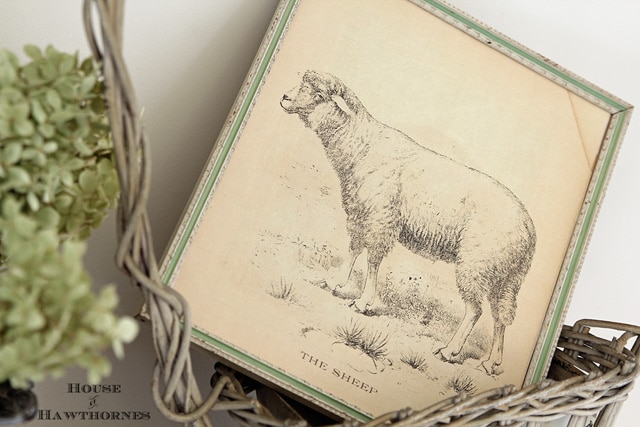 Gosh, I have Peeps (the cute marshmallow kind) on the mind today. I really do have to stop eating those before my teeth rot right out of my head and I have to change my blogging profile picture.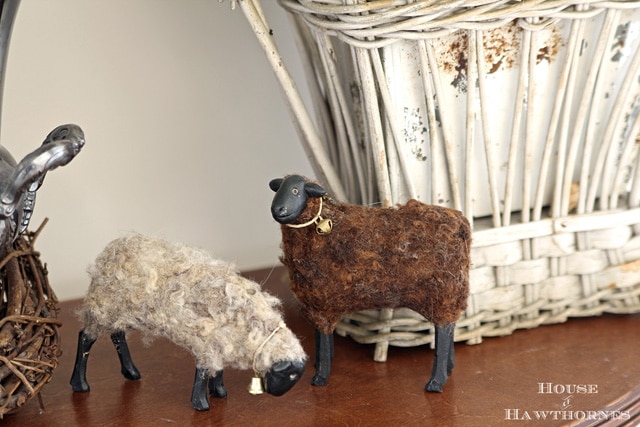 I did have that incident in high school where a cute little lambykins tried to smash me up against the wall in his stall and squished my toes. But I'm sure he was the black sheep of his family and was promptly disciplined. Or eaten. Either-or.
I decided to pair my lambs up with my funeral basket.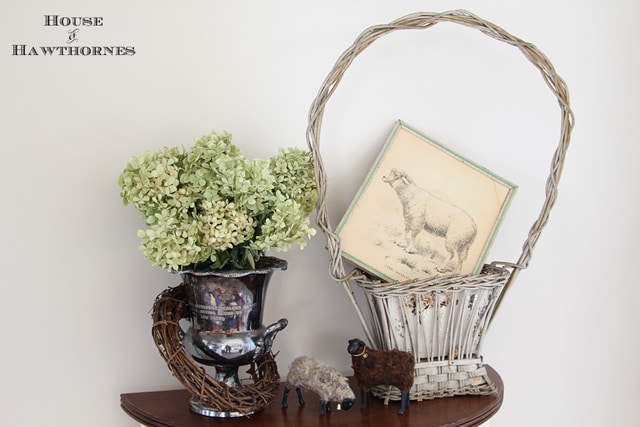 Go ahead, call it a wedding basket or even a florist basket, but we all know it's a funeral basket.
When I bought it back at the beginning of March, I asked my Facebook friends what color I should paint it and then I quickly cast aside their suggestions and decided to leave it as found.
It just seemed an easier choice what with the weather being so cold and me not wanting to spray paint in the house.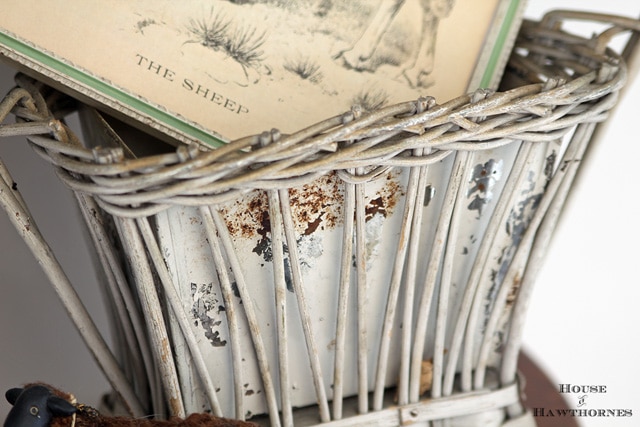 I'm sure it was bright white at some point, but it's more like a dingy gray by now.
So it's out with the birds and in with the lambs for spring.
Hope you enjoyed your first day of spring. I hear it's going to be making an appearance in the Midwest in the next six months or so.