While rummaging around an antique store the other day, I found a new thing to collect that I didn't even know existed.
Vintage maple syrup tins.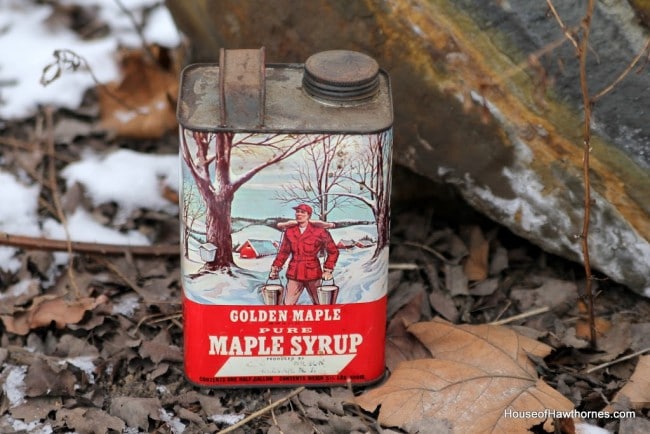 Or at least I think this one is vintage. It has vintage-ish graphics on it and doesn't have ingredients listed on the can nor a bar code, so I'm calling it vintage.
Notice the huge leaf beside the tin. Just a coincidence that it's there, but I think it may be a maple leaf?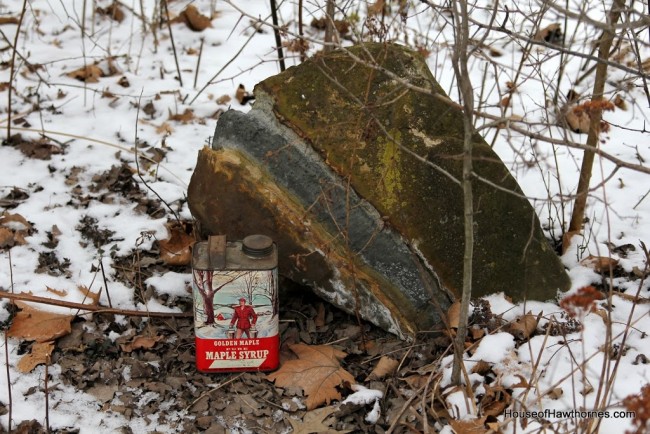 Our neighbor has some maple trees, so it may have just blown into out yard. But still, it's a tiny bit Twilight Zone-ish that it just happens to be sitting where I plopped the can down.
The tin has a slightly different graphic on the other side (which I didn't notice until after I had finished taking the first photos, taken my coat and boots off and put my camera away), so I quickly ran it back outside in a completely different locale to take this photo. No spooky maple leaf this time.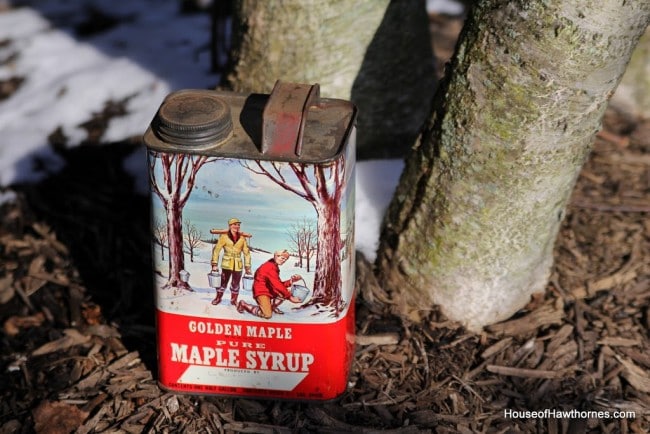 Makes me want to curl up by the fire at a ski lodge with a good Kindle book and a waffle.